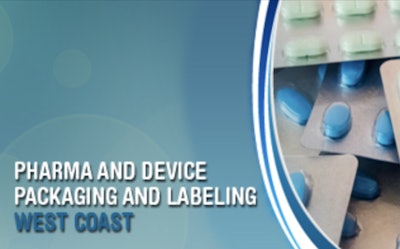 We're only one week away from the Pharma & Device Packaging & Labeling West Coast educational conference, which takes place Nov. 27 and 28 in Burlingame, CA.
On-stage at the show, I'll be interviewing Carla Vidal, Manager of Device and Drug Manufacturing at Dermira,to talk about optimizing equipment for manual packaging.
Carla has hands-on experience in making the most out of existing equipment, including smart modifications to packaging processes and what to look for when walking the line. She'll highlight some key strategies including incorporating cobots into operations.
The on-stage interview will take place at 12pm on Nov. 27. For conference registration info, visit: http://www.spgmediadesign.com/test/arenareg/pharmapackagingwest2018/register.asp