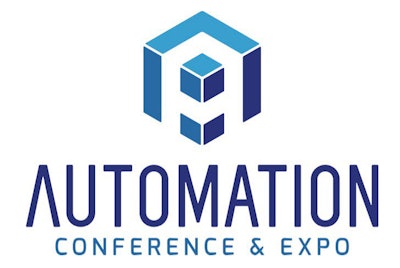 If you are struggling to figure out how to communicate to your top executive managers how important automation can be for your operation, you are not alone. Every speaker at today's Automation Conference in Chicago touched on the subject no matter what the title of their presentation.
There is evidence that budgets are expanding. The majority of respondents to a recent automation poll by PMMI Business Intelligence see bigger capital budgets on the horizon, sometimes earmarked specifically for automation.
But the reality is your project may be the third top priority for the organization, and you have to compete with marketing, sales, building operations, IT, etc. Money is probably going to go to cyber security efforts first. But there are things to do to help your cause.
Here is a summary of the top five ideas to help sell your project and win budget.
1. Start very small, stack the deck, and get quick results. Almost everyone agrees, no matter what vision you may have for automating your entire production facility, pick some low hanging fruit where you know you can make a difference and do one thing really well. It will show the promise of more to come. Add a robot to a manufacturing cell to eliminate safety and ergonomic concerns. Put two sensors on a machine, one upstream and one down, and start to see production data to identify bottlenecks. Start to capture energy use data and tie-in with a regional power company to offset cost of project. Install a few sensors (temperature, humidity, vibration) with alarms for problem legacy machines that often fail.
2. Concentrate on workforce issues, currently weighing heavily on execs today. Does the organization want to continue to interview, screen, and hire only to have someone leave in a few weeks? Most plants have multiple job openings that remain unfilled. Rather than automation replacing a worker, make it clear that these workers can be reassigned to other job openings in the organization. Morale blossoms!
3. Clue into top exec concerns like e-commerce and the shift to consumer mass customization. Show increase in production flexibility or quality (nothing like less scrap and fewer returns to cement the notion that automation has real value on your plant floor).
4. Do not pitch products or technology, and don't make sweeping "our entire system will change" promises. Address the executive board room with a solid business case--scrap reduction, energy efficiency, manpower issues, order fulfillment flexibility, reduced time to market. Show how automation will position the company for the future. There is so much discussion about Industry 4.0 and IOT, you can ride the tailwinds by making execs aware of other company's successes and selling the importance of starting pilot projects now.
5. Ask for help from your technology vendors. They can assist you in putting together your boardroom pitch with the right language. If you have a big project in mind, collaborate with your vendor to agree to break it up into parts and let it unfold slowly over time. There are many projects that were too ambitious, and promised too much, and some company managers might have been burned in the past. You should be looking to create a long-term relationship with your vendor that will evolve over time, building on small successes.
The Automation Conference is in its sixth year and is hosted by Automation World, part of PMMI Media Group. PMMI Business Intelligence recently released a study, "The Evolution of Automation." Download your free executive summary here.
Companies in this article