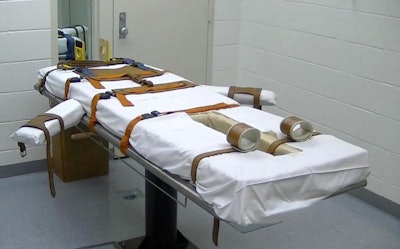 A little over a month ago, we featured a Quick Hit discussing lethal injection drugs that may've been illegally acquired. The state of Arkansas was planning to execute seven inmates before its supply of midazolam expired, and the effort was met with a tremendous amount of backlash from protestors. Even the drugs companies were opposed and wondered how they got their hands on the drugs in the first place.
Arkansas DOC Director, Wendy Kelley, testified that she obtained drugs "by driving to an undisclosed location to meet an unnamed distributor, who when told about the billing process chose to 'donate' it rather than create a record of sale." Nothing shady there.
The situation resulted in four inmate executions between April 20 and April 27, 2017. McKesson, the manufacturer of one of the drugs, released this statement, "We believe we have done all we can do at this time to recover our product. We are disappointed that the Arkansas Supreme Court has held our favorable injunction ruling in abeyance and delayed further scheduling in our case."
With the first serialization deadline just six months away, this story is an indication of peripheral benefits. Proper chain of custody would've prevented the bizarre situation and spared manufacturers the legal, financial, and reputational impacts of their drugs being used for lethal injections.