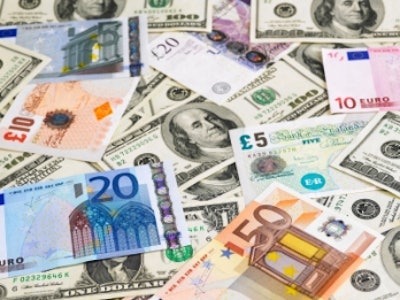 Filling your car at the gas pump is becoming more painful every week. So is paying for a flight. Yet, for many packaging professionals, international travel is an important responsibility. Despite the soaring ticket prices, and the technological advances that enable global communication from our electronic device of choice, we continue to travel.

That's understandable as we pursue new business opportunities in different global markets, and establish and maintain business contacts that make the packaging world go around. We seek out knowledge about new technologies at events that don't occur every year, such as Pharmapack Europe in Paris, this week's Anuga FoodTec in Cologne, or Achema 2012 in June in Frankfurt.

The U.S. Assn.'s Executive Summary 2012 U.S. Travel Gas Price Survey reports that 26.8% of business travelers said an increase in gas prices would affect their summer business travel plans. The flow of money, including travel-related costs, is the lifeblood for a sound economy.

Making sense of the U.S. economy is always challenging, much less figuring out the global picture. March 26 served as an example, with Federal Reserve Chairman Ben Bernanke's remarks about a relatively weak U.S. job market potentially prompting Fed policy that would aim to continue to boost economic growth, which in turn invigorated the stock market.

So, what does this mean for the packaging community? With so many variables, a single answer seems impossible. The old axiom about packaging's function within diverse industries making it less susceptible to economic downturns apparently held true during the so-called "great recession" from which our country continues to emerge.

Evidence of that comes from the 2011 IoPP Salary Survey, whose results will be published in the April issue of Packaging World. For three straight years, total compensation has increased, averaging $107,440 in 2011 among the more than 1,400 respondents to an online survey. In addition, respondents felt secure in their positions and were unlikely to seek a job change in 2012.