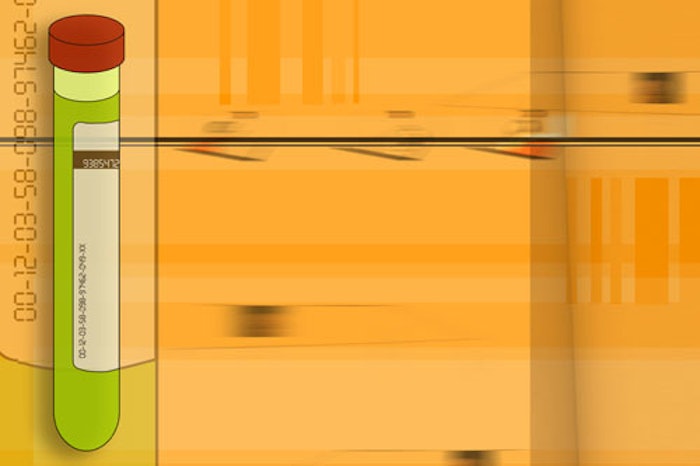 Some marketers believe that medical device packaging plays a lesser role in delivering brand value than in other product categories. After all, they argue, purchasing decisions for hospital storeroom, cart, or operating room products are often made by a single administrator or Group Purchasing Organization (GPO), usually with an eye to obtaining the lowest price.
Also, the bulk-versus-individual packaging dynamic can reduce opportunities to brand single products at the clinician/patient level. Finally, they posit, the primary purpose of most pharmaceutical and medical device packaging is functional--a nurse or other clinician has to pull the right product, give the correct dosage, etc. Putting clear, readable product information on the packaging is more important than the brand.
Despite these assertions, there are reasons to use medical device product packaging to build brand value. First, for those hospital administrators who are basing their supply purchases on criteria other than price--for example, they are trying to build the hospital's reputation as a premier health care facility, attract and retain renowned clinicians, establish and market innovative or unique service offerings--brand awareness and recall can help them overcome price hurdles to purchase products that provide a market-differentiating level of quality and service.
Second, medical device purchasing decisions, especially for implantable products such as cardiac stents, increasingly are being made by physicians. Medical device sales force cutbacks and diminished opportunities to directly educate physicians about specific product capabilities and benefits make the role of the brand and branded communications more important in influencing these decisions.
Third, direct-to-consumer advertising and increased access to product information via the Web are making consumers more aware about drugs and devices, thus increasing the importance of brand value. During routine procedures and with lower-cost, disposable products, for example, consumers see the actual packaging. With higher-priced products, such as implantables, there typically is a conversation between the physician and patient about which product is being selected, and why.
In the past, consumers didn't know to ask for a specific brand; now, however, they can Google "stent" and ask their physician about alternatives. While they may not understand the medicine behind a specific device, consumers do understand the value of certain brands and it is that brand awareness that they take to their physician when a device is being used or considered. Companies that emphasize their products' brand value can arm physicians with the information they need to answer consumers' questions and justify treatment choices.
Moving beyond mandatories to design packaging that builds brand value
Of necessity, a medical device's packaging must address regulatory mandates, shipping requirements (e.g., RFID tags or cold storage), and operational/dosage parameters. However, packaging can also provide brand-building opportunities via the following:
• An effective naming architecture to help purchasers make more informed buying decisions and to assist technicians and nurses in selecting the right product on site;
• The use of tools such as color, texture, or patterns as brand-building elements for individual products that are sold and shipped in bulk; and
• Minimized packaging waste to support sustainability initiatives.
The challenge of combination products
The convergence of drugs, devices, and diagnostics is leading to innovative health solutions, new opportunities for business growth, and product differentiation. However, developing and marketing combination products can spawn unique branding challenges. For example, when a combination product is the result of a partnership or alliance among two or more companies, co-branding issues may arise. Which should be the lead brand? What percentage of the valuable package space should be devoted to brand building (times two) versus the legal mandatories? A wrong decision can lead to confusion at all points of the packaging development cycle. However, the right choice can enhance both brands, particularly if one is new in a category or market.
Learning from consumer product companies
Large consumer product companies have become adept at leveraging their packaging to encourage product purchase and build brand value. Their experience can provide valuable learnings for medical device manufacturers, such as the following:
• The importance of research: Learning how buyers buy and clinicians use specific products and packages in the field can ensure a package design meets their needs.
• The impact of multiple touch points: Building brand value requires attention inside, outside, and around a product's packaging.
• The potential for added value: Packaging design options may reveal additional value in the delivery of information, storage, dosing, and/or sterility.
• The need to think globally: Some medical device manufacturers are a subsidiary of a global company that spans geographies, product lines, and audiences. The device packaging must be a recognizable part of the global brand.
As consumers play an increasingly active role in the selection and purchase of medical devices, brand awareness is expected to assume greater importance in their decision-making process. In response, device manufacturers will need to leverage consumer-centric branding and design strategies to move their product packaging beyond the regulatory mandatories of safety and efficacy to create and enhance brand value.
Article by Scott Lucas, executive director, packaging,
Interbrand North America
, leads the company's consumer branding business development team. He has created and implemented global packaging strategies in the U.S., Europe, and Asia. He can be reached at
scott.lucas@interbrand.com
.