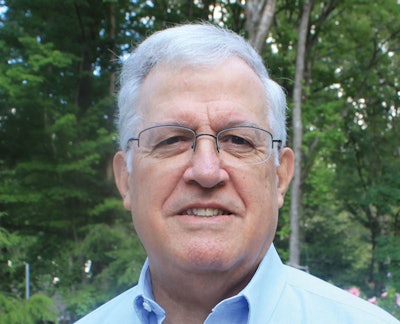 Last month's PACK EXPO International was no exception. A visible outcropping of inventive flexible packaging formats and child-resistant features for flexible packaging were hallmarks of this year's show, and they tell us a lot about where marketplace needs are.
Statistics released on the opening day of the show by PMMI, the Association of Packaging & Processing Technologies, owner/operator of the show, indicate that packaging machinery shipments grew 6% to $7.9 billion in 2013 and are expected to continue to advance at that pace this year with food (34%), beverages (22%), and pharmaceuticals/medical devices (13%) continuing to account for the lion's share of demand.
Early tabulations put attendance at the Chicago show at over 48,600—6.5% above the 2012 exhibition when Hurricane Sandy hurt attendance. Based on the preliminary show attendance figures and the backlog of orders its members are experiencing, PMMI is projecting "a conservative" 5 to 6% annual growth in demand for packaging equipment in 2014 and 2015.
Why the spike in interest in CR technology for flexibles 34 years after the passage of the Poison Prevention Packaging Act mandated CR devices for "toxic household substances?" Marijuana legalization and the release by the medical journal Pediatrics of a major study of childhood poisonings related to soluble laundry detergent pods are two likely reasons.
PACK EXPO opened just two days before mid-term elections, during which voters in several states and the District of Columbia voted to legalize marijuana use, and just as the study of 17,000 childhood injuries related to the pods concluded that "Laundry detergent pods pose a serious poisoning risk to young children. This nationwide study underscores the need for increased efforts to prevent exposure of young children to these products, which may include improvements in product packaging and labeling, development of a voluntary product safety standard, and public education. Product constituent reformulation is another potential strategy to mitigate the severity of clinical effects of laundry detergent pod exposure." (pwgo.to/1254)
Lightweight plastic containers and flexible packaging options dominated the container/package exhibits at what used to be a showcase for rigid packaging systems years ago. This year, fewer than a handful of displays focused on cans, and glass container choices (vials, ampules) were visible primarily in the Pharma Expo hall and the Showcase of Packaging Innovations display.
Some of the new child-resistant flexible packaging developments that might find their way from the show to flexible pouches of pot or pods, included:
• the Child-Guard™ slider from Reynolds Presto Products Co., a zipper opener with a locking CR hasp (See schematic);
• the CannaPaQ™ pouch from PPI Technologies fitted with either Presto's Child-Guard slider or a canoe-mounted "press and turn" CR screw closure (See photo), and
• from ITW Zip-Pak, the SecureLok™ child deterrent pouch with a patent-pending flap developed by TechniPac Inc. that extends down to hide the pouch's zipper opening from curious kids.
From what we saw at PEI 2014, flexible packaging is poised to expand its share of market in the next two years. As it does, we'll remember that PEI 2014 was an early market indicator of flexible packaging's preeminence in the market.
About the author: Ben Miyares, Packaging Sherpa, is a packaging market and technology analyst and is president of The Packaging Management Institute, Inc. He can be reached at bmiyares@packmgmt.org.