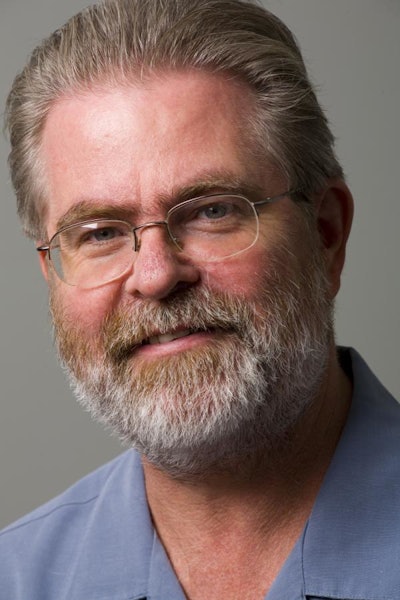 That's just one of the questions I came away with after spending a day in Pennsylvania visiting two educational institutions focused on developing the manufacturing workforce of the future. The visits were part of the research I'm doing for my chapter in Manufacturing Workforce Development Playbook, a book we're producing in conjunction with On The Edge blogger and workforce development consultant Keith Campbell, a frequent contributor to Packaging World magazine. Most of the book will be written by leading educators, authorities in manufacturing, and workforce development professionals selected by Campbell. But my chapter will be based on interviews of the actual students in the schools where the manufacturing workforce of tomorrow is being taught and nourished.
The first school I visited is Lancaster County's CTC (Career & Technology Center). Nearly every single one of Pennsylvania's 67 counties is served by at least one of these CTCs, and as I talked with teachers, students, and administrators at the Lancaster County CTC Mount Joy campus, it didn't take long to realize that Pennsylvania is on to something here. Get this: High school students can attend the CTC for their entire senior year and gain valuable workplace skills—including internships with potential full-time employers--in advanced manufacturing. They can also focus on other career paths such as agroscience, construction technology, culinary arts, information technology, and visual communications.
But we're all about packaging at Packaging World. And since packaging is a subset of manufacturing, let's focus here on manufacturing. Make that "advanced manufacturing," because what they teach at the Lancaster County CTC bears little resemblance to what they used to call Vo-Tech. It has nothing to do with smokestacks, grease under the fingernails, or backbreaking labor. It's still about hard and dedicated work, but it's today's work and the work of the future, where skills with PLCs, pneumatics, IT, motion control, analytics, servo motors, and robotics are the ticket to success. It's all about working with hands and head.
When 18-year-olds complete the one-year course work for a certificate in advanced manufacturing from the Lancaster County CTC, they get snapped up by a local manufacturing company willing to pay an hourly wage of $15 or more. That's because such companies are in serious need of people with the skills that the CTC is teaching. These young people can then build on this foundation by going to a Community College for an Associates Degree in Applied Science in Mechatronic Engineering Technology—possibly with tuition reimbursement money coming from their employer. Or they could go to a four-year University for a Bachelor's Degree in Engineering, but rather than spending four years they need only spend three because the courses they've taken at the CTC qualify for College credits. Think of the money they save and the debt they don't incur. And think of how employable they'll be when they finish their four-year degree because of the foundation they laid at the CTC.
My next visit was to the Schmidt Training & Technology Center at Reading Area Community College in Reading. Like Lancaster's CTC, RACC has a Technical Academy that allows young people to earn 27 College credits in technical subjects before graduating high school. The first wave of youngsters to take advantage of this and then follow it up with a two-year Associates Degree at RACC are stepping into jobs with annual salaries of up to $50,000. How many 22-year-olds with a BA in Psychology, no job, and $70,000 in student loans would gladly trade places?
Look for more on these two remarkable schools when Manufacturing Workforce Development Playbook comes out later this month. In the meantime, give some thought to a recent study showing that the true ratio of jobs in our economy is 1:2:7. In other words, for every one occupation requiring a masters degree or higher, there are two professional jobs requiring a University degree. But there are seven jobs—good ones, too --requiring a one-year certificate or two-year degree. Which brings us to this question: Why should so many young people go so deeply into debt for a four-year University degree when we know for a fact that such degrees are misaligned with the jobs of the future?