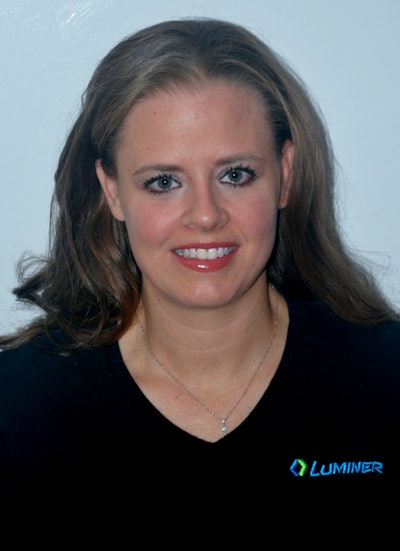 Luminer - a labeling solutions provider specializing in extended content labels for pharmaceutical ethical and OTC packaging, clinical trials and various other narrow web applications for the cosmetics, F&B and chemicals sectors - has promoted lead technician Heather Bookman to Pre-press Manager. After more than a decade of exemplary performance with Luminer's pre-press team, Ms. Bookman will now head the department and oversee job assignments, scheduling, job pre-press engineering and other high-leverage requirements.
Ms. Bookman has an impressive track record as Luminer's lead graphic design, with a history of precision production work, professional mentorship and, most importantly, customer satisfaction. With attention to detail so vital to design and quality control of production projects, Ms. Bookman will lead the team responsible for maintaining crucial communications between customer service representatives and production floor personnel.
Luminer, an industry leader in labeling solutions, specializes in on-pack/in-pack promotional products, cosmetic and fragrance sampling devices and pressure-sensitive adhesive coated products. It's superb Pre-press Department is a key factor in providing accurate and efficient printing services for the food, beverage, chemical and pharmaceutical industries.
"Heather's pre-press expertise and mentorship abilities will keep our pre-press operations running seamlessly and virtually error-free, a must-have in the precision-centric, tight turnaround sectors we serve," said Thomas Spina, President and CEO of Luminer. "We are certain that Heather's leadership skills will help Luminer continue exceeding customer expectations as we continue to expand our footprint as a labeling solutions provider in several key industries."
Ms. Bookman earned a degree in Fine Arts with a concentration in Graphic Design from Monmouth University's Honors Program. She resides in Manalapan, NJ with her husband and two daughters.