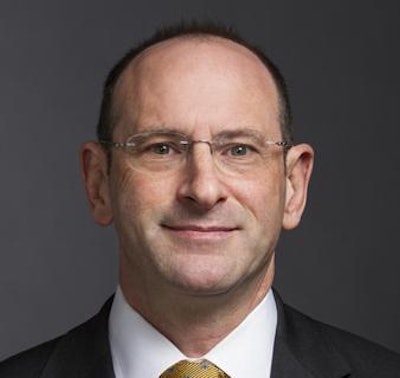 From a distance, FDA's October announcements look like a collection of obscure policy actions that only a regulator would love, but taken together, they add up to a distinct plan to crack down on some homeopathic drug products that raise health concerns. FDA doesn't think its past policies toward this special category of drugs are sufficient to protect the public health.
The core principle of homeopathy is that diluted forms of substances that cause bad symptoms or illnesses can be used to treat people with those symptoms or illnesses. Homeopathy has for decades been recognized by the law as an alternative form of medicine. In fact, ever since 1938, the Federal Food, Drug and Cosmetic Act's very definition of what a "drug" is has explicitly included a clause saying that any product whose active ingredients are listed in the Homeopathic Pharmacopeia of the United States would be considered a drug on that basis alone.
FDA says that lately there have been newer examples of homeopathic products that pose significant risks. The FDA points to, for example, 99 cases of belladonna toxicity possibly related to teething products in 2016, and over 130 reported cases of loss of the sense of smell potentially related to an intranasal zinc product.
FDA emphasizes the point that that homeopathic drugs products are "subject to the same regulatory requirements as other drugs; nothing in the FD&C Act exempts homeopathic drug products from any of the requirements related to approval, adulteration, or misbranding, including labeling requirements."
Nevertheless, the agency has long regulated them a little differently. FDA issued its Compliance Policy Guide about homeopathic drugs for the first time in 1988 and it was amended over the years as the homeopathic drug industry boomed and changed, so much so that FDA believed it necessary to list conditions under which those products can be lawfully marketed, "including conditions regarding ingredients, labeling, prescription status, and current good manufacturing practice." The conditions were designed to assure that the homeopathic drugs were promoted or used consistently with what we might call old-fashioned homeopathy, the "recognized or customary practice of homeopathy," said FDA. In short, FDA's Compliance Policy Guide was saying that, if homeopathic drugs met the listed conditions, FDA wouldn't take any enforcement action against them.
Last month, completing a process it's been working on since 2015, the agency changed its announced attitude. In reaction to concerns that more and more homeopathic drugs were not promoted or used consistently with recognized or customary homeopathy , FDA withdrew its Compliance Policy Guide altogether, and announced new guidance that says it will take enforcement action against homeopathic drugs on a "risk-based" basis, making a higher priority out of homeopathic products that are marketed without FDA new drug approval if, for example, there are serious injury reports associated with the products; or if they contain ingredients associated with significant safety concerns such as, for example, a pathogenic infectious agent or a controlled substance; or products that are intended to prevent or treat serious or life-threatening diseases or conditions, among other types of products.
It's still only a draft guidance (Drug Products Labeled as Homeopathic, Guidance for FDA Staff and Industry) and FDA invited public comments on it, the plan being that the agency would take those comments into account to one degree or another and then issue a final guidance at some point in the future. In the meantime, the message is clear that FDA is taking a closer look at, and could start taking more actions against, homeopathic products.
Eric Greenberg can be reached at greenberg@efg-law.com. Or visit his firm's Web site at www.ericfgreenbergpc.com. INFORMATIONAL ONLY, NOT LEGAL ADVICE.