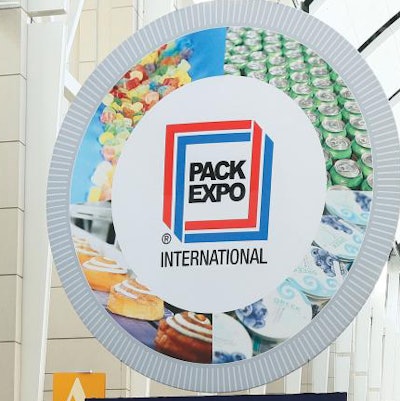 MACHINERY
New breed of servo motor combines linear, rotary
Is this linear rotary motor a game changer?
LinMot for some time now has offered a PR01 series of unique servo linear rotary motors that combine two axes of motion in a single, compact assembly. Featuring both linear force and rotary torque control, these motors can be used for a number of complex motion tasks. But it appears that, where packaging is concerned, they're poised to be real game changers in capping machinery. Both inline and rotary cappers are suitable candidates for these LinMot motors, but for argument's sake let's limit our discussion here to a rotary 16-head capper with capping heads mounted on a large central carousel.
How have such cappers operated prior to the development of LinMot's servo linear rotary motor? Often it's purely mechanical, where the rotary motion of the rotating carousel and the use of cam disks executes the linear stroke that places a threaded cap onto a bottle while gears with a magnetic clutch take care of torquing the cap down. In another variant, cap placement is done mechanically as described above and a servo motor is used for torque rotation.
There are shortcomings to both of these approaches. In the purely mechanical scenario, process variables such as rotational torque or the size of the bottle being capped can only be adjusted or modified mechanically, so flexibility is limited and changeover gets complicated and unacceptably time-consuming. Also, performance data can only be extracted if additional sensors are installed. As for the use of a servo motor for torque rotation, it requires extensive cabling that complicates machine design as well as machine cleaning procedures. And it still requires the addition of separate, and often expensive, downstream inspection systems to detect errors such as cocked caps.
LinMot, by combining a servo linear motor and a servo rotary motor in one compact assembly, overcomes many of these shortcomings. A typical arrangement would involve a central capping carousel fed from one side by a cap-feeding starwheel and fed from the other side by a bottle-feeding starwheel. Above the central capping carousel are the 16 capping heads driven by 16 PR01 LinMot motors, each head tipped by a capping chuck. Each chuck picks a cap from the cap-feeding starwheel and rotates until it's above a freshly filled bottle, at which point the LinMot servo linear motor drives the chuck down onto a bottle. This seats the cap on the bottle, and at that point the LinMot servo rotary motor rotates the cap to torque it down.
The diagram shown here (1) is largely for illustration purposes, says Peter Zafiro, General Manager at LinMot USA. "What you see is how easy it is to put DC drives on the top of the carousel, as many as you need, to handle each of the motors," says Zafiro. "One drive for each linear motor and one for each rotary, because they're independently programmable. As for the PLC, it can be over in the machine's main controls cabinet. And these days what most machine builders are starting to do is pop in a wireless receiver and transmitter at the top of that carousel and connect the PLC to the drives wirelessly. The only thing that rotates are the solid state DC drives."
The other illustration shown here (2) depicts how a standard LinMot servo linear motor is stacked on top of a servo rotary motor and connected through a split hub coupling device. "When you move the linear motor in its up and down axis, it moves the shaft of the rotary motor up and down," says Zafiro. "The linear motor above does not rotate when the rotary motor below does."
This all-electric approach has numerous advantages. The most compelling is that neither linear nor rotary actuation is mechanical in nature. If bottle height needs to be changed, the operator goes to the HMI and selects from a menu how far the servo linear motor should stroke down to place the cap. Torque adjustments can be made on the fly, again right at the HMI. Ernst Blumer, Sales Director at NTI Ltd. / LinMot, lists these benefits, too.
"Users can flexibly adapt not only the torque and the number of turns, but also the stroke, to the process requirements—even during the closing process if necessary. The machine operator also has complete flexibility when it comes to the press force. It is possible, for example, to change the type of closure—turning to torque, turning to angle, pressing, hammering—at the press of a button. Linear units can also be used for larger strokes without a problem, so that even closing machines for large-volume bottles or aerosols with pump or spray closures, where the long suction tube must be inserted vertically together with the cap, can be implemented using the same drive concept. Linear and rotary motions are decoupled from both the carousel motion and from each other, and they can be programmed freely. In addition, critical process parameters, such as the tightening torque, the press force, and the position (such as the vertical cap position), can be derived directly from the data in the drive system and used again for documentation purposes as well as a control variable. Adjustments that have been tested once can be saved and called up using recipes. This means that machine operators can change formats more quickly. Finally, the all-electric system requires no moving cables."
Zafiro sees applications for these motors in a wide variety of industries, but he thinks the pharmaceutical and cosmetics space is where this technology will first take root. "They need to worry about FDA validation and yet still have the ability to change over from one size cap or bottle to another very quickly," he says. "It's all about short runs, which in many ways is driving everything these days, not just in pharma."
The PR01 Series of servo linear rotary motors, says Zafiro, have been kept under wraps to some extent because the few packaging machinery OEMs that have commercialized machines using this technology have been reluctant to share what they consider a competitive advantage. According to Zafiro, all of this will change at interpack 2017.
O2 analysis for MAP
On display at GEA's PACK EXPO booth was a fascinating technology called OxyCheck, which measures the oxygen content in Modified Atmosphere Packages going through a GEA thermoforming and sealing system. The significance of this approach is chiefly twofold. First, while inspection has traditionally been done on a random basis, OxyCheck is designed for 100% inspection of every single package. Second, OxyCheck is non-destructive.
Here's how GEA's scientists explain how OxyCheck works: "The oxygen measurement technique is based upon the fluorescence quenching of a metal organic fluorescent dye immobilized in a gas-permeable hydrophobic polymer. The dye absorbs light and fluoresces within the dedicated region of the spectrum. The presence of oxygen quenches the fluorescent light from the dye as well as its lifetime. The quenching process is a purely collisional dynamic where the energy from the excited fluorescent dye is transferred to the oxygen molecule during a collision, thus reducing the emission intensity as well as the fluorescent lifetime of the dye. Thus, the oxygen content of the enclosed space is not changed by the measurement process."
Now for the translation. Essential to this new technology, which GEA expects to be commercialized in 2017, is the application of what GEA calls a "sensor spot" on the inside or product-facing side of the flexible film lidding material. This can be done by the film converter who makes the lidding material or it can be done online right on the GEA PowerPak thermoforming and lidding system. In either case, it's done by a spray mechanism designed and fabricated by GEA. Neither the supplier of nor the precise composition of the sensor spot is identified by GEA, but the firm indicates that it's polymer based and includes platinum. GEA also points out that it has received FDA clearance for food contact.
Also essential are the OxyCheck sensors, six of which are shown in the photo included here (3). Shown in the schematic diagram (4) are the components contained in each sensor. An LED pulse having a specific wavelength emerges from its source and passes through the lidding material and the sensor spot. Part of this light is absorbed by the sensor spot. The balance of this LED pulse returns up out of the package (represented by the red squiggly line in the schematic) and passes through an optical scanner. By using a photodetector to measure the difference between the wavelength of the pulse that goes into the package and the wavelength of the pulse that exits through the optical scanner, the oxygen content in the package can be determined. As GEA's scientific literature puts it, "The intensity or lifetime of the returned luminescence is measured by a photodetector and can be used to calculate the oxygen concentration." Also affecting that wavelength is the temperature inside the package, which could vary widely from customer plant to customer plant. So the Infrared Thermometer shown in the schematic is responsible for measuring that temperature. Its measurement is entered into the overall calculation.
GEA's PowerPak thermoforming systems have a rated speed of up to 20 cycles/min, and the OxyCheck operates at line speed. Worth noting is that if a package is detected to have an oxygen concentration outside of predetermined parameters, the individual package that is not okay is automatically rejected.
OxyCheck can be used for just about any MAP platform, says GEA, from minced meat to whole muscle meat to luncheon meat. Commercialization is expected sometime in 2017, and the technology will be featured at GEA's interpack booth May 4-10.
Also aiming at the MAP arena with new technology was Dansensor, which has developed an impressive leak testing system for individual MAP packages.
LeakProtego (5) is what this system is called. Dansensor, a Mocon company, debuted it at the IFFA trade show in Frankfurt, Germany, last May, and though the equipment itself was not being demonstrated at PACK EXPO, videos and discussion of it were very much a part of the Dansensor booth experience. According to Dansensor, it's a first of its kind not only because it is engineered to test for potential leaks at levels lower than previously possible, but also because it lets food processors check for leaks in-line rather than further downstream after the primary packs have already been put into secondary packaging. Detecting leaks early is less labor intensive and less costly.
LeakProtego is a patent-pending sensing system with CO2 as a trace gas to detect leaks down to 50 microns. The technology relies on modular units, each of which can test up to 12 packs/min. Multiple modules can be combined so that individual package testing can keep up with MAP equipment output. The modules provide processors with critical information such as individual leak size and rate so that production line modifications can be made to address the cause of the leaks.
Combining functions into one compact machine
A number of exhibitors at PACK EXPO 2016 showed the results of their efforts to bring multiple machine processes into one cohesive system. Among them was Gebo Cermex, which has introduced what it touts as "a whole new platform for elevator-style cappers." The OptiFeed™ (6) is described as a four-in-one machine, combining the hopper, elevator, orienter, and cap inspection in one unit, rather than having separate machines for each function. With space at a premium in most packaging environments, the integration of these four functions into one machine results in a 75% smaller capping footprint, the company says.
The OptiFeed uses mechanical devices rather than compressed air for feeding. Roy Hoke, Business Development Manager, Cap Feeders, North America, says this eliminates contamination of the caps from plastic pieces or dust. It also eliminates the cost of using compressed air. Vision inspection acts as an extra check for contamination, while also identifying flipped or misshapen caps and rejecting them without stopping the flow of closures. The machine operates at speeds to 1,300 caps/min for a 26-mm cap. The unit can also accommodate 50-mm closures.
The OptiFeed has been designed to be ergonomic, with all sensitive zones accessible from the ground level for maintenance, cap loading, and troubleshooting.
According to Hoke, Gebo has had to innovate over the last several years to accommodate the lightweighting of caps, which are more difficult to handle. "We try to anticipate innovations," he says. "With lighter caps, the weights fluctuate, making it harder to detect the front from the back of the cap."
The OptiFeed was introduced in Europe a year ago, and since then, approximately 20 have been sold into that market. Hoke says two OptiFeed machines will be installed in the U.S. in the next three months.
Another OEM rocking the all-in-one theme was Polypack with its demonstration of a fully integrated, turnkey end-of-line packaging system that combines shrink wrapping, case packing, and palletizing in one cohesive system controlled by a single PLC (7). The high-speed Polypack shrink wrapper uses a patented robotic pick-and-place system that loads ovals and other unstable primary packages onto film for shrink wrapping. Next an integrated case packer loads the shrink wrapped bundles into pre-erected corrugated cases. Finally, a palletizer with a Fanuc robot picks up the cases and palletizes them in the desired pattern.
Yet another example of this all-in-one approach to packaging, again at the end of line, was on display at the WestRock booth. The DuoDozen 1210 combines the proven technologies of WestRock's secondary packaging machinery with a system that collates paperboard-wrapped multipacks of cans and then puts the multipacks into corrugated trays. Just one operator at a single HMI handles the whole operation, and the machine-to-machine product hand-off is eliminated. Speeds are in the range of 300 to 600 cans/min. The total system from end to end measures just 45 ft, which is probably 15 ft less than if separate machines from separate machinery makers were yoked together, says WestRock. Nordson hot melt units are used for both the paperboard multipacks and the corrugated trays. One thing that makes this machine's PACK EXPO debut especially notable is that it represents the first major machine-building collaboration between the two legacy firms whose combination created WestRock a couple of years ago. Those firms of course were MeadWestvaco, experts in paperboard machines and production of the paperboard that runs on those machines, and RockTenn, experts in producing corrugated cases and the case packing machinery into which those cases are fed.
A fourth example of this combo trend was on display at Brenton Engineering, powered by Pro Mach, where an integrated, small-footprint, primary and secondary medical device/pharmaceutical packaging system operated as if it were a single machine under the control of one operator. Primary packaging consists of an Ossid Integrity thermoforming machine that simulated primary packaging of syringes. For secondary packaging, a Brenton case former and top-loading robotic case packer was deployed.
Another tried-and-true method of bringing multiple machine processes into a small-footprint format is the monobloc approach. At PACK EXPO International, a number of companies introduced new monobloc systems that contain multiple packaging functions in a tight configuration. These machines benefit from engineering that integrates packaging stations while still offering flexibility. That engineering often makes the difference in reliability because the plant manager is not tasked with combining machines that were designed in isolation. And installation is easier as the machines come "self-contained."
CAMA North America debuted a lean-design, cabinet-free technology for a fully robotic monobloc carton forming/loading/closing system (8). The system also features ergonomic properties and user-friendly controls.
The new CAMA IF318 system includes a pitchless box indexing system that integrates the three independent functions with each other. This makes changeovers automatic for size variations of cartons and cases along the line.
But the kicker is the auto-pitch adjustment technology that makes changeovers foolproof for operators, which maximizes uptime. Servicing the system is also streamlined and safer with tool-less operator format changes for robot heads and machine components. Billy Goodman, Managing Director at CAMA, explained the positive reaction the new machine was receiving at PACK EXPO International. "Current and potential customers were attracted to the sanitary design features, the ease of operation, and the flexibility to run a variety of product/case sizes and configurations," Goodman said.
The Ronchi America LLC packaging machinery company also introduced a new monobloc machine at the show that combines filling and capping for either caps or pumps inside a tight space. Caps and pumps can be fed from the same sorter on the Exacta/R model. To top it off, the monobloc features servo torque application control and expedited washout at five minutes or less.
This full-featured monobloc was built specifically for Method cleaning products and will be installed in their brand-new facility in Chicago. The machine can apply trigger pumps, lotion dispensing pumps, foamer pumps, continuous threaded caps, and oriented-style closures—all by using one common capping turret. A mass flow meter-based filler works in concert with a high-speed rotary servo-actuated cam-less capping turret that includes servo capping spindles. Maximum speed is 240 bottles/min for 28-oz trigger bottles.
Cozzoli debuted its FSV50 Mini Monoblock at PACK EXPO, positioned as a high-performance machine designed for processing vials in laboratories, clinical production locations, or other areas with limited space. The machine is designed for clean room environments, with hood isolation and laminar flow in mind. This machine will fill liquids or powders, then stopper or cap the containers at speeds to 50 vials/min in sizes from 1 to 100 mL.
The FPS2-SS Automatic Monoblock Ampule Filling & Sealing Machine from Cozzoli is equipped with stations for flushing with inert gas before and after filling. It operates with a double indexing format employing intermittent motion when advancing the ampoules, and the volumetric accuracy of the fill is +0.5%. A drop drawback control mechanism eliminates hanging drops at completion of fill cycle and easy adjustment of the fill volume is by simple adjustment of a calibrated sector arm.
A small-footprint monobloc thermoformer for pharmaceutical blister packs was brought to the U.S. at PACK EXPO International by Maruho Hatsujyo Innovations, the U.S. subsidiary of Kyoto-based Maruho Hatsujyo Kogyo (MHK). The Eagle (9) is an Americanized version of MHK's widely successful PF-D1S, and is a compact, servo-driven, high-performance machine that is the company's first foray into the North American marketplace.
Capable of handling all commonly used forming and lidding materials, the competitively priced Eagle can produce up to 100 blisters/min at a maximum index length of 90 mm and maximum index width of 130 mm. The machine features fast, tool-free changeover in less than 10 minutes, multi-zone pre-heating, recipe-driven format change, and is compatible with third-party feeders.
Collaborative robot palletizer handles cases up to 77 lb
Beginning with PACK EXPO Las Vegas 2015, packaging solutions based on collaborative robots have found their way into the offerings of virtually every major robot manufacturer, each one with its own take on the technology. At Pharma EXPO, MGS Machine introduced its Collaborative Palletizer (10), anchored by Fanuc's new CR-35iA collaborative robot. The palletizer was being shown in Pharma EXPO as a solution for manufacturers and contract packagers of pharmaceuticals, nutraceuticals, medical devices, and other products.
The CR-35iA is based on a traditional Fanuc robot that's been redesigned to safely work side-by-side with humans. The robot features a soft foam cover and is engineered to gently stop if it comes into contact with an operator. Once stopped, the operator can reposition it before restarting the program to begin where it left off.
The Collaborative Palletizer handles cases weighing up to 77 lb (35 kg) at speeds to 6 cases/min and can be fitted with a variety of end effectors to handle a range of case sizes and styles. For quick changeovers, MGS designed a tool-less change that can be achieved in less than five minutes. Pallet patterns, saved as recipes in the system's memory, can be recalled to achieve a change in seconds.
Tentacle-like robot gripper
Imagine a standard robot gripping tool trying to pick up a squirming mouse. It would be challenging at best, messy at worst. An innovative new technology from Soft Robotics makes it easy to gently handle such a tiny, delicate load, so non standard-shaped food products are a piece of cake—sometimes literally. Soft Robotics' new robotic end effector, inspired by the movement and flexibility of octopus tentacles, has been rolled out for the picking and placing of irregularly shaped products that require a soft touch, such as bakery items, fruits, and vegetables.
The technology behind soft robotics originated with a Harvard chemist researching robotic designs based on the way octopi look and how they interact with the world, explained Director of Business Development for Soft Robotics Dan Harburg.
The result of the research was a concept of patterning channels into rubber materials and using that as a way to get an actuator that would bend and move around.
"You could then link up a couple of those 'tentacles' and build a small robot that could walk across the surface of a table and crawl under a gap in a door," explained Harburg. "One of the things they showed in an early research paper was a robot that could pick up an egg and then pick up a live mouse. I don't think they had any idea what they had stumbled upon."
Licensing the intellectual property from Harvard in 2013, Soft Robotics has created a robotic gripper made from a soft elastic polymer that is patterned in such a way that when air fills the channels inside the tool, the fingers wrap around and grip objects. When the air is removed, the fingers peel back and open up. "Essentially, by driving air in and out of this tool you can make something capable of gripping that has no mechanical or electrical parts; it's just a really smartly patterned polymer material that can adaptively grasp whatever is put in front of it within a range," said Harburg. Because the gripper distributes the force evenly across the surface of the object when it grips, the profile settings don't have to be changed much, if at all, even when the packaging is modified.
At PACK EXPO, Soft Robotics demonstrated its technology picking and placing donuts. The gripper was also exhibited on the end of ABB Robotics' FlexPicker and SCARA robots at the ABB booth. And, at the JLS Automation booth, the company showcased a kitting application using Soft Robotics grippers integrated with its Osprey™ robotic case packer. In the demo, a salad kit with items such as a bag of lettuce, a package of croutons, a pouch of dressing, and various fresh produce products were all placed into a single case using just the single gripper.
At its booth, Soft Robotics also unveiled its newest innovation (11), which allows its gripper to pick up items varying in size, shape, and orientation from a bin. This bin-picking capability is made possible through the use of 3D vision sensors that allow items to be picked from any angle with a high-quality grasp. Its booth demo showed the gripper picking from a bin of apples mixed with squishy plastic balls without hesitation.
Watch a video of the bin-picking system at pwgo.to/2614.
Watch a video of how Shuttleworth incorporated a Soft Robotics gripper at PACK EXPO at pwgo.to/2615.
Multi-carrier system on display
In one of the first applications of its type in the world, Pro Mach division Brenton Engineering integrated a multi-carrier system (MCS) smart conveyor to transport shipping cases from the former to the loader. The MCS (12) is a joint development by Festo and Siemens.
This technology enables independent routing of one or more packages on individual carriers through the transport system, with an accurate repeatability of 50 microns. Some packages can be treated on a custom basis, while others follow a prescribed route, making the system able to accommodate both standard and custom products on a single line.
Each transport carrier in the MCS can move freely and independently from all other carriers. Carriers can be moved towards each other without the risk of collision and are easy to position, Festo and Siemens say. Also, several carriers can be grouped together and moved synchronously at fixed distances.
The machine displayed at the show was simplified, and it had a robot doing line tracking. But in other applications, the Brenton machine may have gantry pick and place. For instance, in the case of syringe packets, individual syringe packets can be interleaved, so that they lie in a nested format, allowing for smaller cases or cartons. Instead of the head having to move, the machine can move the box back and forth with the independent carriers and interleave the syringes.
Mike Grinager, VP Technology, End of Line at Brenton, first became aware of this type of linear motion-driven technology about two years ago. A lot of the company's pharmaceutical applications are loaded robotically, usually into a carton or a case. Brenton was looking for something smart that could take the case to the load area and load it, oftentimes on the fly requiring servo motion at a constant velocity. They also needed to do line tracking.
"We were really looking for something to replace smart belts and race tracks, just because they're complicated and tend to be a maintenance issue," he says. "The other thing with the smart track-type designs is they have inherent software that makes trackability and traceabilty much simpler. This is key for pharma and medical device applications. When you do racetracks and smart belts, all of that would be code that we'd have to custom-write to keep track of products throughout the system."
There are multiple linear motion-driven carrier systems in the market, but a major draw to the Festo-Siemens MCS was its flexibility to only occupy portions of the track—it doesn't have to be "smart" all the way around, and it blends seamlessly with more conventional conveyors. This makes it simpler and less expensive, according to Grinager.
"With many other offerings, if you want two feet of smart track, you have to buy the whole loop. But for us, most of the time, we're just trying to transfer the cars and not have them need to be in a programmed state," he says. "With the way that Festo was able to do it, we can have conventional conveying for 80 percent of the track, and we only use the smart track where we need it positioned."
Prior to applying the MCS, those 20 percent "live" portions of track were where the case former would form cases into a set of flights, which would then be indexed at a certain cadence out onto the conveyor. Another set of flights and some metering belts would then pick up the cases off the conveyor and put each case into a flight to accurately position it for robot loading, with some line tracking.
"Now, we've gotten rid of the metering belt and the two sets of flights by having this multicarrier system," he says. "You lose both the flights and all of the hardware it took to get it staged into the flights."
As a bonus benefit, removal of these chains for flights and smart belts means simplified maintenance and a lot fewer moving parts, thus improving OEE for the end user, according to Brenton.
"Also for changeovers, instead of adjusting or phasing, these carriers can have different fixtures on them," says Grinager. "We can either change them out completely, or half the fixture can go on one carrier, another fixture on another carrier, and automatically, just by program, can change size. This means easier changeovers."
Linear motors drive and position the transport carriers in this system. Propulsion for each individual carrier in the MCS is magnetic. When energized, the electric windings of the motor (stator) generate a moving magnetic field. The carriers (the motor's rotor) with their permanent magnets are pulled along with the linear movement of the magnetic field. In this process, there is a direct relationship between current intensity, magnetic field, and the feed force generated.
The MCS complements classic transport solutions, so other transport routes remain unaffected and can accommodate carriers using a low-cost classic transport system or conveyor. Multi-carrier units use transfer-free linkages to existing conveying systems. The MCS offers machine builders entirely new dimensions of flexibility thanks to its modular construction and ease of implementation.
The integrated control concept allows control of both transport motions and motion-control functionality, as well as the coordination of other machine modules.
The simple, modular basic mechanical system—consisting of linear motors, a base for the package to be carried on, and a roller conveyor—permits customer-specific configurations to be created and precisely matched to individual applications. The Siemens controller provides full integration of the control and motion control functions for the overall conveying system. In addition to the motion control of the transport system, the Siemens controller can also coordinate motion with other servo-driven machine modules such as fillers or cartoners. This considerably reduces the number of interfaces required and allows flexible integration of the complete system by the OEM.
Siemens offers a number of tools to make programming faster and easier, including the Mechatronic Concept Designer, a complete solution simulation tool where throughput can be determined and processes optimized. Also, the Multi-Carrier System Creator aids in generating the Simotion controller configuration, and the Multi-Carrier System provides libraries for Simotion. The Siemens control system uses standard off-the-shelf motion control devices.
"One of the major breakthroughs of the individually controlled carriers is how well they integrate with the rest of the filling or packing system," said Brad Schulz, End-of-Line Packaging Segment Manager, Festo. "This ability gives the machine OEM and the end user maximum flexibility for lot sizes of one should they require it and at a cost simply not available until now. In the right application where flexibility is desired, it is a game changer."
The MCS incorporates options that are relevant to Industry 4.0. These include the flexible electromechanical design for economic production down to batch sizes of one and decentralized sensors and intelligence incorporated within the work piece carriers and drives. The modular servo controller and the motion controller also fully reflect the cyber-physical integration of Industry 4.0 systems. The simulation function is fully prepared for future system optimization and dimensioning, and program data can be generated from the simulation. Plus, an OPC-UA architecture interface enables open integration into Industry 4.0 host environments.
Reclosable lid on tf/f/s system
Synerlink, a Barry Wehmiller packaging division, showcased its new SnapLid thermoformed lidding capability for its Arcil thermoform-fill-seal cup production lines.
The airtight reclosable lid eliminates the need for film or foil membrane sealing of the cups, reducing material costs by about 25%, according to developers, who are targeting the lid at multi-serving products such as butter, jam, sauces, and snacks. The line is built to run up to 40,000 lidded cups an hour and can handle PET/PE, PET/EVOH/PE or PS/EVOH/PE web structures.
Lids are thermoformed from a secondary web above the cup forming web and applied to the filled cups as they exit the Arcil dual web f/f/s machine.
The lidding feature was a winner in the 2016 French Packaging Oscars.
Cookie/biscuit systems
Bosch Packaging Technology debuted two complete-system machine solutions designed to address cookie and confectionery producers' demand for efficient and fast production that doesn't jeopardize premium product quality.
The first, a modular system that packages cookies and crackers on edge, consists of a loader, a transfer unit, a feeder, the Pack 301 LS (Length Slug) horizontal flow wrapper, a modular GD series Presto D3 robot, and a high-speed Kliklok Enterprise endload cartoner. The second—more specific to confectionery producers requiring shorter production runs and flexibility in pack styles, formats and sizes—is a system solution that includes the new SVE 3220 DZ vertical f/f/s machine integrated with a CCM 3100 case packer for simplified packing of stand-up and lay-flat bags on one machine. The modular and scalable design of both these new-at-PACK EXPO systems enables brand owners to adapt quickly to consumer demands, both immediately and in the future, enhancing the product offering and growing with the business.
"Due to the strong industry demand for flow-wrapped cookies on edge, as well as sweet snacks in bigger formats, Bosch has designed solutions that enable American producers to get ahead, and stay ahead, of the competition," says Paul Jenks, Marketing and Sales Director. "The modular design of these solutions allows for layout flexibility and scalability, enabling manufacturers to easily expand their production capacity or increase the level of automation from entry level, hand-fed machines, right through to fully automated solutions."
The cookie on-edge packaging system for rectangular, square, round, or sandwich products is designed for gentle product handling of delicate and brittle products—even at higher speeds. Transfer points from the loader to the cross chain, from the cross chain to the infeed chain, and further into the film tube, generally pose the greatest risk to the product in terms of damage and breakage. However, due to full-servo execution, the Smart Measuring Loader allows for smooth placement of the portioned cookies into the cross chain. The Smart Transfer Unit eliminates impact on the product when passing it from the cross chain into the machine infeed, thanks to pre-acceleration for synchronization with the infeed chain. To keep the cookies in an upright position while being transported into the film tube, the product portion is supported by an easily adjustable counter holding pin. Between the folding box and the cross-sealing station, the slug is guided carefully by side belts, or chains, towards the cross-sealing. These innovative features ensure products are kept under control during the complete packaging process. Additionally, the narrow design of the cutting head improves sealing performance and creates tight seals. Depending on the manufacturer's requirements, the solution can be equipped with up to ten vibratory channels.
To improve packaging efficiency of the cookie system, the enhanced D3 Presto robot picks and places the wrapped cookies on edge into the Kliklok Enterprise cartoner. The fully modular robotic platform handles higher payloads of up to 3 kg and ensures higher speeds, up to 500 products/min. Designed for quick changeovers, simplified use, and ease of maintenance, it allows manufacturers to achieve a lower TCO and a faster ROI.
The last stage of the cookie solution is the Kliklok Enterprise, the newest endload cartoner from Kliklok-Woodman, a company acquired by Bosch in 2015. Specifically designed with optional article buckets and an overhead confiner for bag-in-box applications, the Kliklok Enterprise can run at speeds to 240 cartons/min. With the patented rotary carton feeder (the fastest, most positive in the market, says Bosch Packaging), the solution erects cartons in the direction of the product flow—with a 30 percent longer carton-open time. The machine features Bosch Packaging Technology´s new Human Machine Interface (HMI 4.0) with a uniform and intuitive navigation concept. By clearly marking all set points for optimal settings, the Kliklok Enterprise solution helps end users achieve predictable and consistent performance by accelerating product and equipment changeovers and reducing both unplanned downtime and material waste.
For cookies, nuts, and confectionery manufacturers requiring shorter production runs and more flexibility in pack styles, formats, and sizes, Bosch designed a new version of the proven SVE 2520 DZ (Doy Zip) vf/f/s machine, which is adaptable to larger formats for American consumers—the SVE 3220 DZ. The compact continuous-motion machine allows faster production of high-quality bags per minute, resulting in lower cost-per-bag and a higher ROI. Additionally, the machine produces seven of the most popular bag styles: pillow, gusseted, block bottom, corner seal, full corner, three-side-sealed as well as Doy and Doy Zip with its patent-pending zipper applicator. As a result, the premium quality and attractive shape and size of the bags help drive greater visibility and consumer preference for food products at the point-of-sale.
At the show, Bosch presented the SVE 3220 DZ bagger integrated with the most flexible case packer available in its portfolio—the CCM 3100 (13). This packaging solution features a wide format range in both bag and case sizes and styles, including the Regular Slotted Container (RSC), Half Slotted Container (HSC), and other retail-ready packaging styles. Capable of picking and placing at up to 180 packs/min, the machine's single frame is attached to an infeed system that handles products individually or in groups.
The CCM's flexible design gives it the ability to load packages into cases horizontally (lay-flat) or vertically (stand-up) across a broad range of case and package sizes—meeting the need for frequent changes in product and packaging styles. The combination results in a flexible solution of high quality, providing manufacturers plenty of options at both primary and secondary packaging stages.
Designed with operators and Total Productive Maintenance in mind, both solutions are built to be accessible from all sides, making for a smoother operation, fast and easy cleaning, a low maintenance effort, and stable output—at high production speeds. All machine parts that come in contact with the product are made of stainless steel, meeting today's hygienic standards. All aspects of the system are designed to minimize downtime and enable stable output at high production speeds.
Shedding light on troubleshooting
Intelligent Illumination was on full display at the Schneider Packaging Machinery booth in the South Hall, and what a colorful display it is (14).
The idea is to use multicolor LED lighting inside the framework of a machine—in this case it happened to be a case packer—to cue end user personnel on the plant floor as to the condition of the packaging equipment for which they are responsible. Blue lighting, for example, signifies that the machine is purring along the way it's supposed to. But what if the magazine holding knocked-down corrugated case blanks is running low? Or suppose the roll of tape that the machine applies to close the cases is running out? Or maybe a misshapen case has caused a jam. When any one of these things occurs, sensors detect it and signal the machine's main controller. Immediately the controller signals an LED light bar at the precise location where the issue has surfaced and the light bar turns to amber. This allows the operator to go quickly and directly to the point of the machine that requires attention. There's no need to consult the HMI or anything. The operator can go where he or she is needed without hesitation and address the issue. One other feature of Intelligent Illumination is that the minute the operator arrives at the problem spot and opens the guard doors, LED task lighting is automatically switched on so the job of fixing whatever it is that needs fixing can be performed in ideal conditions from a visibility standpoint.
Printer for stick, sachet packaging
Recognizing the growth of single-serve packaging, such as stick packs and sachets formed on vertical form/fill/seal machines, Diagraph Marking and Coding has introduced a thermal-transfer printer specifically engineered for these applications. The new Allen MLi-TE (multi-lane intermittent) printer (15), manufactured by sister company Allen Coding, can use up to 12 print heads to simultaneously print graphics, alphanumerics, and barcodes on thermoformed packaging—using just one controller and one ribbon.
As Diagraph Divisional Marketing & Product Management Director Michael Sawyer explained, the system is being offered as an alternative to the use of traversing technologies or multiple coders. Said Sawyer, "Traversing technology significantly decreases line speeds and overall throughput, involves high costs for replacement parts due to wear and tear, and offers limited traversing widths, among other drawbacks. As for multiple coders, they involve significantly high initial investment costs, separate consumables for each unit, and multiple controllers to update messages and adjust print settings."
Diagraph's goal in developing the Allen MLi-TE was to combine industry-leading speed—up to 700 mm/sec—with reduced maintenance and enhanced flexibility compared with alternative technologies at a similar price point.
"This is really, truly unique in the industry for multi-lane interfaces," Sawyer declared.
Among its advantages, the system's indexing rates are 40% faster than traversing continuous ink-jet printers (CIJ), 75% faster than traversing thermal transfer overprinters (TTO), and 200% faster than digital print solutions. Less maintenance is required, as the distance traversed by each print head is greatly reduced, and when maintenance is necessary, the system can be accessed from the front and does not require advanced training.
The Allen MLi-TE uses a thermal-transfer ribbon that works with both porous and non-porous substrates and features a ribbon-saving mechanism that results in a 50% reduction in ribbon waste. The system's intuitive touchscreen interface allows for simple, centralized message editing for individual and batch messages for up to 12 lanes of print. Said Sawyer, "This can reduce manpower investment by up to 80 percent."
He added that the system is ideal for pharmaceutical applications, and food and beverage packaging. "Beef jerky is a great example," he pointed out.
Options include three frame sizes—620, 820, and 1,020 mm—one to 12 print heads, and print areas up to 56 mm wide and 40 or 90 mm long.
Watch a video at pwgo.to/2616.
New player in the TIJ arena
Redimark, a new marking and coding company out of Portland, OR, is a unique business entity with an emphasis on ordering online.
Dean Hornsby, whose business card reads "Redimark Brand Evangelist," was at PACK EXPO creating plenty of buzz. Small-character digital Thermal Ink Jet printing, or TIJ, is what Redimark offers in the first, and so far only, machine available, the Model TC12 (16). It uses cloud connectivity to make backup, storage, and retrieval of coding data fast and effortless. And it's especially suitable for marking flat surfaces—paperboard, flexible film, labels—in the food and beverage, household goods, personal care, and home improvement industries.
But what really sets Redimark apart is the business model behind it. You order machines and ink cartridges directly from the web site, redimark.com. There are no sales representatives. As for installation, you do it yourself, and according to Redimark the coder can be up and running within minutes. Hornsby says that one of the drivers behind the launch of Redimark is the belief that the small-character marking and coding market is overserved by continuous ink-jet. Now there is an alternative. Cartridges for this new breed of printers come from Funai Electric Co., the Japanese firm that in 2013 acquired Lexmark International's inkjet-related technology, patents, and assets. But the fast-drying inks, says Hornsby, are a Redimark formulation. One last thing: Redimark's TC12 sells for $995.
LinerFree print-and-apply labeling
Two fascinating developments in marking and coding were in the North Hall at the Fox IV booth. First we look at the Model N6954 LinerFree print-and-apply labeling system (17) that was being described as a "revolutionary breakthrough."
Linerless labeling systems have been around for a while. What sets the N6954 apart is the unique Catalyst adhesive technology that comes from a firm called NuLabel Technologies. This adhesive system uses label stock with a special dry adhesive that is activated with a spray of a water-based solution only after thermal-transfer coding has taken place and the label has been cut from its continuous roll. The in-plant operational advantage this brings is that it means no sticky adhesive is traveling through the printer applicator and sticking to rollers, cutting tools, or the print head, something that has tended to be a drawback where linerless labels are concerned.
An added advantage is that other linerless label stocks must be top-coated with a release agent to prevent the stock from sticking to itself. The Catalyst label stock, including the activation solution that gets sprayed on, is less expensive than traditional linerless label stocks as well as conventional pressure-sensitive labels. Another compelling comparison with pressure-sensitive labels is this one: The N6954 holds a 13.75" roll of Catalyst label stock, which is the equivalent of 6,200 4x6-inch labels. That's about 2,400 more labels than a standard 14-inch roll of pressure-sensitive labels.
But wait, there's more: Because there are more labels per roll than traditional pressure-sensitive labels, roll changeovers are minimized and production time is maximized. Not to mention the fact that by eliminating the label release liner, thousands of pounds are removed from the waste stream.
More breakthrough technology in marking and coding featured at PACK EXPO was something called Macsa ID DIGILase Powered by Xerox. It's a collaborative late-stage marking and coding solution being shown by an international trio consisting of Macsa of Spain, DataLase of England, and Xerox of the USA. Macsa is a packaging machinery OEM that brings vast experience with laser coding to the table. DataLase makes a laser-sensitive pigment that can be incorporated into an ink or coating and then applied to a substrate like a carton, a corrugated case, flexible film, or narrow-web label. A laser beam then creates high-contrast digital printing of the substrate at the point of packaging or filling. This DataLase method of printing is reliable, fast, and inkless, and it's been in commercial use for some time. But only with CO2 lasers. What makes this new approach different, and this is where Xerox enters the picture, is that it relies not on a conventional CO2 laser but rather a diode array laser—the intellectual property of Xerox—to activate the laser-sensitive pigment. Instead of a single beam of light, an array of beams is used. The result, says Xerox, is much greater speed. This impressive capability was shown at drupa last spring in Dusseldorf, and it was the positive reaction of attendees there that convinced Xerox et al to show the concept at PACK EXPO. Xerox's Aanand Parthasarathi says that compared to the prototype that was shown at drupa, this PACK EXPO version is much hardier. He adds that he expects a beta in 2017.
The other technology that Fox IV showed at PACK EXPO was an on-demand print-and-apply labeling system that verifies barcodes to ISO standards while the label is printing and before it's applied. Since this should ensure 100% label accuracy, it's a development that may satisfy retailer demands for more legible case codes.
Engineered for 24/7 operation, Fox IV's new V5440 system (18) verifies single or multiple barcodes and validates label designs to verify every one before it's applied. Should a label be outside of the set parameters of either a barcode grade or because the label is blemished, the system can send a warning or fault to alert operators or the Warehouse Control System (WCS).
"Many people confuse scanning with verification," notes Rick Fox, President and CEO of FOX IV. "Verification compares a bar code to published standards, such as GS1. Scanners or vision systems only can tell if a code is readable or if it matches a template, or 'Golden Label,' but not if it meets the standard. Meeting the standard ensures that anyone in the supply chain can read the code regardless of their scanning equipment. That's critical in a multi-step supply chain."
Earlier this year Walmart Stores complained about illegible GTIN case codes and revised its barcoding requirements. Fox IV contends that verified, not merely validated, barcodes would eliminate this issue and notes that its V5440 is designed to do both. Barcodes (1D and 2D), including UPC, GS1-128, Data Matrix and QR codes, are verified to ISO standards to ensure that they are in compliance.
The in-line verification system on the V5440 works in conjunction with verification software. The software enables acceptable parameters to be set for warnings and faults. During the print run, it displays the verification results, a histogram of reads in that label run, and an image of the label that was just verified. There are also historical logs for each print run and printable summary reports. Middleware software that manages the formats, submits regulatory data, and creates an audit record is also available as an option.
The FOX IV V5440 with in-line verification is especially suitable for UDI/Medical Device labeling, HDA serialized barcode labeling, and all GS1 compliance labeling. It is also useful for retail labeling as it ensures that every label printed and applied can be scanned since it complies to GS1 barcoding standards.
Vf/f/s with a twist
Two things being demonstrated on a vertical form/fill/seal machine at the tna booth were notable. First, the robag machine had integrated into it a pressure-sensitive labeler and a high-speed inserter (19), and according to tna no other machinery manufacturer in the world offers such a completely integrated turnkey packaging system. The integration of the labeler and the inserter permits high-speed application of promo labels onto a flexible bag as it's being produced and/or the insertion of value-added two-dimensional items such as toys, liquid-filled sachets, or eating utensils (more on that later) into the bag. Both the labeler and the inserter are mounted directly onto the robag system, which means no extra floor space is required and configuring and controlling are all done via the tna robag control screen. Depending on the size of the label or insert, the integrated equipment is capable of up to 450 labels and 500 inserts/min.
The pressure-sensitive labeler selected by tna is from CTM Labeling Systems, while the inserter is from Unique Solutions. Worth pointing out is that tna is ideally positioned to integrate the inserter the way it has because in 2015 it purchased the Unique Solutions. "We've always been committed to support our customers with complete turnkey systems, and for the first time our engineers were able to achieve a full hardware and software integration of this type of equipment into a high-speed vf/f/s packaging system," says tna Managing Director Michael Green. "We're proud to be the only supplier that is able to deliver a fully integrated turnkey packaging solution, complete with bagger, scale, metal detector, and all the auxiliary equipment like inserters, labelers, bar code readers, date coders, and automatic film splicing technology."
The other fascinating thing on display at the tna booth was the range of paper-based eating utensils from EcoTensil. While much of tna's installed base is in the salty snack segment, the firm has also made great strides in bagging cereals and other kinds of spoonable products. These are the applications where inserting an EcoTensil utensil makes sense.
And just what is an EcoTensil? It's a paper eating utensil sourced from sustainably logged forests that requires about one-fourth the amount of material required by a conventional plastic spoon. It's also fully recyclable, or if it winds up in the landfill it occupies about one-fourth as much space as its plastic counterpart. EcoTensil's EcoTasters are found in retail settings for use in sampling just about anything that is spoonable. More relevant where tna's baggers are concerned is a product called EcoSpoon. Sanitarily flow wrapped in a clear film, it can be inserted into single-serve bags of cereal or other spoonable product when the Unique Solutions inserter is integrated into the bagger. When the consumer purchases product at the store, no extra utensil is needed. Just fold the EcoSpoon according to simple directions provided to produce a sturdy spoon. When you're finished, that spoon is fully recyclable, or if it does wind up in the landfill, it takes up one-fourth the amount of space a plastic utensil does.
More news in vf/f/s
Among the innovations on display at the Barry-Wehmiller booth was what Innoflex Inc. and Hudson-Sharp are calling "a revolutionary flexible film innovation." Called EZ-Stand, it's a pre-applied bottom gusset on a roll that lets a CPG company produce standup pouches on the same vf/f/s system the company currently uses to make ordinary pillow pouches. As Hudson-Sharp puts it, "Make your laydown bags stand up and stand out."
The rollstock needed to produce an EZ-Stand pouch is converted on a Hudson-Sharp Inno-Lok machine. It can be run on an existing Inno-Lok system if a new applicator is added. The gusset applied can vary somewhat, but a typical construction would be a LLDPE/48-ga polyester adhesive lamination. This gusset material is fed in transversely and heat sealed to the rollstock, which is then rewound and sent to CPG customers. The material can also include a pre-applied zipper reclosure feature. CPG customers mount the EZ-Stand rollstock on whatever vf/f/s machine they currently use. On display at PACK EXPO was a Hayssen vf/f/s system producing EZ-Stand standup pouches. Only minor modifications to the sealing jaws and the forming tube are required, and filling speeds are not affected.
Markets suitable for the EZ-Stand concept include frozen foods, salty snacks, cereal, and confectionery. Among the very first to commercialize this new pouch-making capability is Galveston Seafood of Galveston, TX. The firm sends frozen shrimp in EZ-Stand pouches to the Raley's chain of supermarkets in California.
To see video of the EZ-Stand pouch in production, go to pwgo.to/2620.
AGVs roll into food and bev plants
Automatic guided vehicles (AGVs), once the domain of manufacturing operations like automotive plants, are making their way into a variety of packaging applications at the plants of Consumer Packaged Goods companies, replacing manned forklifts for moving raw materials and finished products around the plant (20). "That industry is really starting to grow," said Mark Longacre, Marketing Manager for AGV supplier JBT. "It started out in manufacturing, but food and beverage is really starting to grow."
Although, fundamentally, the purpose of AGVs is to reduce the number of forklift drivers needed in a plant, they have other benefits as well, including reduced product damage; safer, more cost-effective movement of materials; and reinforced workforce discipline.
Longacre gave an Innovation Stage presentation during PACK EXPO in Chicago along with Brian Keiger, Chief Sales Officer, Intralogistics, for Grenzebach, another AGV supplier. They spoke together on behalf of MHI's Automatic Guided Vehicle Systems (AGVS) industry group.
AGVs are not for every plant. Whether or not it's a multiple-shift operation is an important consideration, according to Keiger, who said that's usually his first question. If you're running a one-shift operation, for example, payback is going to take a while—likely on the order of five years. "They travel a bit slower because they have to be safe, but they are consistent," he said. "If you only have one shift, then it makes it very hard."
For three-shift operations, though, it's a no-brainer. Rather than having to hire multiple forklift drivers to cover multiple shifts, that same AGV can cover all three shifts. And the return on investment (ROI) is typically on the order of one to two years.
The space available is another important issue. "If you're very constrained with space, you could end up with some blockage issues," Keiger said, adding that you need to make sure there's enough space for the AGVs to make turns as well.
But there are several situations where AGVs do make sense, particularly for facilities with routine/predictable delivery of stable loads. And in the right situation, the benefits are tangible.
Benefits include one that was the theme of many of the conversations at PACK EXPO this year: flexibility. For any manufacturer that has to answer to consumers, flexibility is key. "What's the consumer good at? Changing their mind," Keiger said. "You have to be able to adjust, be flexible, scalable, and grow your business. You need to be adaptable. AGVs allow you to do that." That's part of why AGVs are really catching on in the food and beverage industry.
Increased safety and reduced damage—to both the product and the facility—are also benefits. In one example that Longacre detailed, a beverage facility switched to AGVs to deliver full pallets of bottled product to warehouse storage lanes or directly into outbound trucks. They ordered 20 AGVs with double attachments, enabling each AGV to carry two pallets at a time. With a 24/5 operation, the payback was quick, Longacre said.
But they also found considerable payback with regard to damaged product, which used to be a problem before AGVs arrived. "They had a lot of problems with speared product," Longacre said. "You not only waste all your effort and raw materials and everything that went into the product, but you've also got to clean it all up."
They had also had trouble tracking product, Keiger noted. "Yes, with an AGV, you're constantly tracking the product," Longacre added. "So there's no chance you're going to lose product."
Keiger and Longacre discussed a surprising lack of organization in some facilities, where items were not put back where they belong and were often left lying in aisles. Because AGVs cannot travel through cluttered aisles, they can actually work as a motivator to keep workers more disciplined about keeping things in order. In at least one case that Keiger mentioned, a plant manager was looking forward to the order that AGVs could bring.
In a printing industry example, discipline was lacking among human workers in terms of efficiency as well. Somebody might take a load from one end of the plant to the other—not a short trip in what was a huge facility—then realize there was something else he should've brought along. He'd have to turn around and do the trip all over again. Instead, they installed 23 AGVs to shuttle materials from the automated storage and retrieval system (ASRS) to packaging and palletizing lines more efficiently and effectively.
Having to travel long distances is a common trait for facilities where AGVs make sense. As in the case with the beverage facility, using double attachments can make some facilities that much more efficient. In an example of finished goods movement, a packaging company used two long carriers to carry multiple loads, thereby replacing four forklifts with two tuggers, Keiger said. They reduced lost product and improved efficiency by 10 percent. "Their ROI was less than two years," he said.
Although some might lament the threat of robots—mobile or otherwise—taking over manufacturing jobs, a labor shortage is becoming a real issue for many manufacturers. "I'm seeing this more and more," Keiger said. "It's a new generation; nobody wants to drive a forklift anymore."
In the printing plant example that Keiger detailed, it was the labor shortage that drove them to explore AGVs in the first place. "They had about 3,000 jobs they were looking for," he said. "After several months, they had 2,998 jobs they were looking for."
At one plant in the food industry, they were facing average worker turnovers of 30 days. "It was very tedious, mundane work, which fit AGVs well," Keiger said.
It means that some manufacturers aren't as concerned about the ROI with AGVs anymore. "It's becoming survival," Longacre said. "If we keep going the way we are now, we're not going to be staffed in 10 years. We're not going to have enough people. If we expect to operate…and continue to have the throughput we have in these facilities, we've got to make a change."
For any number of reasons, more and more production facilities are realizing the benefits of AGVs. In the many years that Longacre has been attending PACK EXPO, he has seen a distinct change take place. "The awareness is getting out there," he said. "We're seeing companies that are not just thinking about beta sites and first installations. They say they need to roll AGVs out to the entire enterprise."
In examples cited, programs were so successful that they continued to roll out AGVs to their other facilities, Keiger said. Added Longacre, "I'm sure some of your competitors are using AGVs. It may not be right for you. It's not right for every plant or for every application. But you need to give it a look."
Conveying innovations deliver value by delivering packages safely
The need for line speed must always be balanced with the calculated risk to packages and product. Innovative conveying solutions design in high levels of safety first so the need for speed can be pushed to the limits.
At PACK EXPO International, several conveying solutions grew out of specific needs of consumer goods manufacturers and their packagers and shippers. These conveyors protect packages from damage while improving the overall efficiency of the line.
Two accumulators in particular offer unique approaches to solve unique problems. The first one is a new high-volume, multi-lane, first-in-first-out accumulator that keeps packages at floor level the entire time. Imagine the functionality of a vertical, helical first-in-first-out reconfigured to be 100% at floor level. The benefits of this configuration are many.
Hartness International's new DYNAC 6300 multi-lane accumulator is a patent-pending floor level system with a unique racetrack profile (21). The system offers dynamic continuous motion infeed, with no change parts, and a racetrack profile that enables higher speeds and product stability. The floor-level design offers visibility, accessibility, and quicker recovery times from a stop/start on the line.
Another innovative accumulator at PACK EXPO was engineered specifically for single-serve coffee pods. A Line Analysis by Garvey Corp. proved that an 18% to 24% increase in productivity could be gained by placing accumulators between coffee-pod fillers and cartoners. But there were unique challenges to the size and reverse-tapered shape of coffee pods. Manufacturers were unable to take advantage of line buffers because the tapered cups were too unstable to accumulate—until Garvey had the brilliant idea to flip the cups upside-down.
The inverted cups are much more stable and can be conveyed without polycarbonate covers that limit access to the product. The Garvey Infinity provides a pressure-less system that does not damage the colorful label and also meets the speed requirements of today's fastest fillers. If a customer prefers to have the cups handled right-side-up, that can be done as well.
Moving much further down the line to cartons and cases ready for shipment, a drop-in roller solution from Interroll is already protecting packages from damage in many distribution centers around the world, where gravity rollers often move packages at 11-degree tilts. At a point in the process when speed is critical for the bottom line, what is also critical is that those packages get out the door in one piece.
The Interroll MSC 50 speed controller optimizes gravity roller conveyor operation for both lightweight and heavier goods ready for shipment. It is the world's first speed controller with an integrated eddy current, or magnetic, brake that provides a cost-effective solution for safe conveying. The MSC 50 is easy-to-install, maintenance-free, and wear-resistant, and boasts a host of useful features that together deliver process reliability and attractive ROI, says Interroll.
The MSC 50 speed controller is well-suited for retrofitting on existing gravity conveyor installations. Double-shielding prevents magnetic emissions entirely, and due to its bidirectional braking function, the MSC 50 cannot be mounted incorrectly. Different MSC 50 lengths and quantities can be used to scale the design and provide custom solutions for a variety of applications.
The specific CPG need that Deitz Co. addressed with its bottomless conveyor was the lack of an affordable, entry-level conveyor that made printing on the bottoms of tablet bottles a less daunting task. For a small or growing pharmaceutical company trying to comply with serialization requirements, a compact bottomless conveyor can offer flexibility and portability.
The new Pharmafill BCV1 Bottomless Conveyor from Deitz enables serial numbers, lot codes, and other markings to be easily printed on the bottoms of plastic and glass bottles without requiring the bottles to be slowed, stopped, rotated, diverted, or otherwise disrupted from their flow in the packaging line.
Ideal for nutrition supplement bottles, pharmaceuticals, and other products where identification and/or traceability are required or desired, the innovative BCV1 Bottomless Conveyor accepts containers from a standard conveyor that drops out from under the bottles as dual side belts gently grip and convey the bottles over a laser marking device, thermal inkjet printer, continuous inkjet printer, or other coding system.
After marking, the BCV1 Bottomless Conveyor releases the bottle to the next stage in the packaging line. The Bottomless Conveyor technology also may serve as an active transfer mechanism to transfer bottles and other containers from one point to another instead of using dead plates or other passive diverters, which require back pressure from the containers. The BCV1 hugger belt conveyor may be easily adjusted in width and in height to accommodate a wide variety of bottle shapes and sizes and may be mounted on a conveyor or set on a sturdy, adjustable-height lift stand.
Tackling difficult hermetic seals
The Sonics & Materials company demonstrated new patent-pending technology for creating hermetic seals across multi-layer gussets (22). Sonics' new gusset sealing technology enables ultrasonic sealing across multiple and varying layers of film and produces seals that nearly double the vacuum test values of current industry standard heat seal components.
Bill Aurand, Packaging Technology Manager at Sonics, explained how ultrasonic sealing has become a trend in the packaging world for delivering the most consistent and reliable seals possible, especially when there is a risk of product contamination in the seal area. Previously, these benefits could only be applied to pillow bags and pouch top seals where primarily two layers of film are present.
"With ultrasonics, you're guaranteed hermetic," said Aurand. "The trick is achieving the benefits of pillow sealing in gusseted packages." Sealing across the multiple layers of film present in gussets will enable ultrasonic technology to be utilized in completely new applications, such as stand-up pouch side seals and gusset bag cross seals. Highly reliable hermetic ultrasonic seals in these applications will result in longer shelf lives of foods and other consumer products.
The Sonics & Materials technology has even proven to be successful sealing across the side gusset and simultaneously crushing the integral zipper without any special tooling modification. In a recent independent study done on retort pouches, Sonics' new pattern produced bond strengths that exceeded both competitive ultrasonic seals as well as heat seals. In fact, the Sonics' seals delivered bonds that were on average 40% stronger than the next best design of competitive ultrasonic seals.
MATERIALS
Shrink sleeves making news
Prominent at the Sleever International booth was an innovation in shrink sleeve label technology called LDPET. Making it especially notable was that the first container to make a commercial appearance decorated in a label made from this new material is Danone's evian brand Fruits & Plants (1). This new beverage, introduced about a year ago in 13-oz custom injection stretch blow molded PET single serve bottles plus threaded closure, combines for the first time evian's famous natural mineral water with fruits and delicate botanicals.
Sleever International isn't sharing precise details on LDPET's material composition for now because that is considered proprietary. What we do know is that the labels are made from a multilayer substrate whose outer layer is a low-density PET film, SI-TPEG/050, developed by Sleever International. This LDPET outer film is reverse-printed (gravure in the case of the evian label). Presumably, it's then laminated to other unnamed layers.
The significance of LDPET is that it addresses this fundamental shortcoming in the existing PET bottle-to-bottle recycling infrastructure: PET bottles having shrink sleeve labels made of PVC, PLA, PETG, or OPS—the most commonly used materials for shrink sleeve labels—are too often rejected from the bottle-to-bottle PET recycle stream by NIR (near infrared) sortation systems that are designed to reject bottles that don't appear to be PET. Why are these valuable PET bottles rejected? Because the label covering the PET causes the NIR system to "see" something other than PET, and so that bottle is rejected. On the other hand, when a PET bottle has a label made of LDPET rather than the materials listed above, the NIR sortation system "sees" PET and thus welcomes that valuable PET bottle into the bottle-to-bottle PET recycle stream.
But—and here is where it gets interestingly innovative—the Sleever International label's skin layer is a PET whose density is lower than the PET used to make an injection stretch blow molded PET bottle. Consequently, there is no need to remove that label prior to grinding bottles into flake and putting the flake into the float/sink separation tank. The valuable bottle-to-bottle-grade PET flakes have a density that causes them to sink to the bottom while the LDPET label material, which doesn't have the same density as PET, will float to the top along with whatever other layers are part of the total label construction.
Sleever International introduced a version of this concept in 2014. But at PACK EXPO 2016 they doubled down on innovation by debuting special inks, developed with an unnamed partner, that won't bleed out in the float/sink separation tank and contaminate the pure PET flakes. What Sleever International brings to the market, then, is a completely integrated shrink sleeve production process from film manufacturing to converting of film into rolls of flexo- or gravure-printed shrink sleeves ready for application by a shrink sleeve labeling system whether it's made by Sleever International or not.
According to Christine Gehringer, whose title at Danone is EVW (evian Volvic World) R&D Packaging Director, the innovative sleeve label material was especially suitable for this particular product launch. The purity of the product is an essential selling point, so it only made sense to align that fundamental product characteristic with packaging that is similarly "pure" from a sustainable packaging perspective. "This label material is the only one we know that makes it possible to effectively capture valuable PET from the plastic waste stream while also floating cleanly away from the PET flake in the float/sink tanks," says Gehringer. She also notes approvingly that Sleever's LDPET label is approved by the Association of Plastics Recyclers (APR) in the U.S. and by the EPBP (European PET Bottle Platform), APR's equivalent in Europe. When asked about the relative cost of the Sleever label, she would only say that if innovation comes at an added cost, sometimes that cost needs to be viewed as the price of progress.
Elsewhere in the shrink label sector, Klöckner Pentaplast launched a new light-blocking film, Pentalabel® eklipse™, aimed at the dairy market and beyond (2). The product introduces maximum light-blocking properties into the film process and satisfies a market need for films that are cost-effective and process-efficient yet also improve light barrier characteristics. By blocking UV light, the shrink label protects milk's riboflavin, among other characteristics, and prevents off taste. According to Chris Frank, Global Marketing, Labels, this dynamic not only extends life on the shelf, but also permits more flexibility in the supply chain. Milk producers stand to be able to extend production runs of different flavors or fat percentages due to the increased product life. These new films afford a unique blend of benefits across applications such as extended shelf life, off-taste reduction and vitamin protection (dairy products), reduced total package costs, and color protection.
"Pentalabel eklipse combines the highest level of whiteness for this category of barrier shrink sleeve product with superior light-blocking capabilities. This innovation provides ease of processing throughout the value chain while protecting product integrity for the consumer desiring light-blocking characteristics in their packaging," Frank says.
Pentalabel eklipse films offer high performing shrink percentages for optimal design freedom while eliminating the need for light-blocking primary containers. Beyond dairy, Pentalabel eklipse technology has strong application potential for new or redesigned packaging for food, health and beauty, home and garden, and household applications.
"This technology's built-in, almost complete light block means there's no need for expensive backside black printing—saving processing time and money," says Phil Heyworth, Group Senior Vice President, Labels.
One more observation on the shrink sleeve labeling scene. Be sure to check out this video pwgo.to/2622 of the in-line shrink sleeve labeler that Axon unveiled at PACK EXPO. It runs to speeds of 1,000 labels/min, and the film gauge can be as thin as 25 microns.
Portable, shelf-stable cocktails
The convenience of pre-mixed drinks is often marred by a lack of proper cocktail taste. But innovative two-part packaging for the Yumix cocktail line (3) is keeping the integrity of portable mixed drinks intact.
As Alex Garner, founder of beverage company Yumix, explains, "I knew from my experience that if we tried to premix the juice and alcohol, the enzymes in the juice would quickly alter the taste. You would then have to add preservatives and sweetener, which would alter the flavor profile. That's not what we wanted to do and that's why we expended significant effort to develop the right package."
Garner realized early on that an "off-the-shelf" packaging solution for what he wanted to achieve did not exist. That's when he turned to Plastic Technologies, Inc. to develop a plastic packaging solution that would allow adult consumers to mix a cocktail to their liking—anywhere, anytime.
PTI engineered a two-compartment package called the Clasper™ bottle, in which the bottom container snaps into the base of the larger top bottle, which is a combination of two polyethylene terephthalate (PET) containers and a shrink label. The bottom holds 50 mL of premium alcohol and features a heat-applied aluminum-foil seal. The main bottle holds 6.5 oz of hot-filled, shelf-stable juice and is topped by a 38-mm polypropylene closure. Added visual appeal is provided by shrink-label graphics, which feature usage instructions.
To use, the consumer separates the shrink sleeve at the seam between the top and bottom containers via a perforation, unsnaps the bottom container from the base of the primary bottle, removes the heat seal and closure from the bottom and top components respectively, and pours the alcohol into the juice to create a cocktail on the go.
The project was not without its challenges. "Alex came to PTI with the concept and challenged us to create a bottle for Yumix that would be commercially viable and function in the intended way," said Tracy Momany, Vice President, Product Development Group, PTI. "The most technically challenging part was getting the components to snap together and stay together—further complicated by the 185 degrees Fahrenheit hot-fill requirements."
Additionally, the base of the top bottle is highly susceptible to deformation during hot fill. This was further complicated by the larger-than-typical headspace that was necessary to accommodate the alcohol pour when the consumer mixes a cocktail. The large headspace increases the vacuum in the package significantly, putting stress on the bottle.
PTI determined the proper geometry and bottle weight to keep the dimensions within the appropriate tolerances so that the snap fit was consistently achieved, while keeping it easy for the containers to separate. Ribs were used to add the necessary structural stability without compromising the aesthetics. It was also important that the shapes of the top and bottom bottles flowed for a cohesive look.
"Creating the bottom container for alcohol was also challenging because it is so short and wide relative to the size of the 20-mm finish. A tiny preform had to be developed from which to blow the bottle," Momany explained.
The end result is an innovative bottle with a "sporty, but chic" look that gives consumers the flexibility to customize their shelf-stable cocktail in a portable container.
"With brand owners continuing to develop new products and create new subcategories, we wanted to come up with a disruptive package that pushes traditional boundaries," says Ron Puvak, Director of Marketing and New Business for PTI. "It gives companies a way to market companion products—such as two liquids or a liqud and a powder—that for whatever reasons cannot be premixed."
E-Z Snackpak
A terribly clever innovation called E-Z Snackpak (4) was on display at the ProAmpac booth. The tetrahedron-shaped pouch turns into a serving tray when opened. And the unusual shape adds package support that protects the product inside during shipping and handling. This is a concept that was shown a year ago at PACK EXPO Las Vegas, but one thing that has changed significantly is that machinery distributor Allied-Flex is now building the machines that will pick, open, fill, and close the premade pouches. A system designed for 10 pouches/min is being built by Allied-Flex. For pouches at 60/min, Mespack of Spain is producing a machine. Mespack is represented in the U.S. by Allied-Flex. Elsewhere at PACK EXPO, by the way, Mespack was showing a pouching system, the Model H540 FE6, that fills single-serve pouches at speeds to 300/min.
Also in the premade pouch realm, at PPI Technologies was an impressive array of machines integrated into a compact line for filling, sealing, coding, checkweighing, gas flushing, and case packing.
At its core was a pouch filling/sealing line powered by a PSG Lee Duplex premade pouch fill-seal machine running about 100 press-to-close zippered pouches/min. Pouches—supplied by Ampac, Peel Plastics, and Glenroy, and measuring 3.9 in. to 9.4 in. wide and up to 13.8 in. long—are fed product through a 20-head Yamato scale, and then advance around a Cognex barcode scanner, a Videojet printer, a PSG X-ray machine, and a PSG NOW combination checkweigher/metal detector. Once filled, sealed, and checked, the pouches advance to a secondary packaging station that consists of a Radpak case erector, a Radpak top loader, and a Radpak case sealer.
Lidding for yogurt cups
Calypso (5) was a highlight at the Bemis booth, and with good reason. One of the most common complaints from consumers when it comes to the foil lidding material on yogurt cups is that when they attempt to peel the lid off, it tears down the middle rather than peeling off smoothly around the entire circumference of the cup. Calypso addresses this problem by going with a multilayer construction that simply will not tear down the middle. It separates smoothly and cleanly around the yogurt cup's full circumference. Bemis chooses not to identify the substrates that go into Calypso, though it's pretty obvious that this is a solution based on aluminum foil.
Looks good and it's green
Brand owners are always looking for a way to differentiate their packaging, and if they can enhance its sustainability at the same time, so much the better. Greiner Packaging's () K3® paperboard-plastic combination package (6) offers both. Greiner is an Austrian company specializing in plastic package manufacturing that opened its first U.S. plant in Pittston, PA, in 2014.
Explained Jörg Sabo, Marketing Director for Greiner, its polypropylene cups and tubs are primarily used for the dairy industry, although other applications are possible. The company offers three decorating technologies. Offset and In-Mold Labeling are mainstream. But K3 packaging is unique to the U.S. market. Sabo says the K3 package has been used in Europe for a long time, but is just beginning to show up in the U.S. on dairy packaging.
K3 consists of a paperboard label wrapped around a plastic cup that together allow for greater marketing opportunities and reduced plastic content. The label is perforated along the side, so consumers can easily separate it from the cup for recycling. Because the label provides support to the cup, Greiner can reduce the plastic content of the cup by up to 50%.
The label can be offset-printed in up to six colors on both sides. This allows for a range of promotional possibilities, such as instant-win codes or children's games, on the inside of the cup. Other options that allow for creativity are the ability to use window cutouts, unique shapes and sizes, and special printing techniques such as embossing and metallic ink. The cup is also convenient for consumers, being both microwavable and freezable.
At the show, Sabo shared one example of a U.S. brand owner employing K3 for its yogurt packaging. What makes the K3 container so ideal for the product Sabo referenced is that the brand is based on simple ingredients and uses farm-to-table, artisanal images; the matte surface of the paper perfectly conveys the brand message.
Watch the video at pwgo.to/2623.
Also focused on innovating sustainably was Coveris. With the tagline, "See the future. Look into nextrus™," Coveris introduced its Nextrus Boneless Shrink Bags (7). Marketing Director Rebecca Casey calls this the next generation of protein packaging, with innovations in sustainability, performance, and shelf appeal.
The film is made from a patent-pending resin that Casey said is more environmentally friendly than the traditional ethyl vinyl alcohol film currently used for protein packaging. "There hasn't been a lot of advancement in this technology," she said. "Companies haven't reallocated their assets. EVOH is what you would see in most barrier films. But this is a different resin; it's patent-pending."
The proprietary 11-layer structure is produced using a new coextrusion technology that minimizes the film thickness from the 2.1-mil or 2.3-mil structure typically used for this type of application to 1.8 mil. The film's shrink capabilities allow for vacuum tightness, with no "dog ears" in the corners of the package, and the resin provides superior seal integrity, even through fat, said Casey. The film reduces leaks and provides puncture-resistance as well as oxygen and moisture barriers to protect products and keep them fresher during transport.
Enhancing shelf impact, Nextrus uses a barrier system that eliminates the potential for yellowing or haze of the film. "One of the consumer's top concerns when they go shopping is the appearance of the meat in the package," said Casey. "Our Nextrus line features premium gloss that creates a low level of haze, allowing the product to shine through with maximum clarity and visibility. This reassures consumers they are purchasing the freshest meat available."
Nextrus is manufactured in an SQF Level 3-certified plant for food safety. The film is also suitable for other applications, such as cheese and deli loaf. Watch a video at pwgo.to/2624.
World's first dust-tight paper packaging
Bosch Packaging Technology and BillerudKorsnäs, Solna, Sweden, say they have developed the world´s first dust-tight paper packaging (8). An alternative to plastic films, this new solution enables production of dust-tight packaging for dry products such as sugar, grains, flour, or powders using sustainable mono-material paper, which contains no additional polymer components. As a result, retailers and consumers profit from clean shelves, high product protection, and improved product quality—all delivered by packaging materials that are not petroleum-based. Swedish paper specialist BillerudKorsnäs contributed its expertise to the optimization of the mechanical properties of the paper, while Bosch Packaging Technology proved its competence as a leading provider of packaging technology.
The paper packaging is produced on the first vertical form/fill/seal machine with the so-called ZAP-Module. This module allows coating with the sealing agent on a minimal surface area, preserving the paper's mono-material character. The solution is based on the proven "PME" machine concept from Bosch. The new solution combines this technology with the Axello®ZAP paper from BillerudKorsnäs. "This revolutionary concept would not have been implemented without the collaborative effort of both companies. Together we have developed a solution that will change the packaging market," said Joachim Dittrich, head of Liquid Food product division at Bosch Packaging Technology, responsible for the vf/f/s ZAP portfolio.
Compared to conventional paper, Axello ZAP is substantially more durable, while retaining its natural paper characteristics and advantages from source to recycling. The material's sustainable characteristics increase its appeal to eco-conscious consumers. With the Axello®ZAP paper, BillerudKorsnäs has developed a new, better packaging material that reliably withstands the stronger mechanical requirements in processing. "The combination of the strength, flexibility, and stiffness of Axello ZAP paper fits perfectly with Bosch's technology," said Ole Paulussen, Sales Director at BillerudKorsnäs.
Until now, the production of mono-material paper packaging was only possible with glued pre-made bags or paper bags formed on mandrel wheel technology. The vf/f/s concept, more flexible regarding formats and pack styles and thus popular on the market, so far only allowed bag production using polymer film or fully coated paper. With the ZAP-Module from Bosch it is now possible to process mono-material paper on vf/f/s technology with dust-tight sealing. The secret lies in the characteristics of the Axello ZAP paper, which was specially developed for this application, as well as in the ZAP-Module, which applies a minimal amount of the sealing agent during the packaging process to enable heat-sealing of the paper on the vf/f/s machine.
The solution meets the growing demand for sustainable packaging for dry foods such as sugar, flour, grains, and powders. Moreover, the machine is user-friendly and allows versatile packaging styles, including pillow, gusseted, and block-bottom bags with gable or flat top closures. "We are positive that our solution, supported by several years of development, not only addresses today's challenges for our customers but also gives them the possibility to enter completely new markets and areas of application using sustainable packaging," said Marcus Velezmoro, who has sales responsibility for the vf/f/s ZAP portfolio at Bosch Packaging Technology.
More news on the paper standup pouch front comes by way of Europe and Dutch Pack, which now brings to the U.S. its standup pouch made of a paper barrier lamination (9). The demand for paper-barrier-laminations is growing in Europe, as snack food manufacturers look for packages that convey healthful and natural while showing off the product. Dutch Pack USA's solution is a pouch with pre-cut windows as well as with pre-cut corner seals, available preformed or in rollstock.
This unique option produces a doy pack or quadro seal pack from rollstock with real paper surfaces but "corner-sealed" for better presentation and stand-up properties. This paper lamination can be used on customer's existing vertical or horizontal f/f/s equipment without any modifications or loss of packaging line speed.
The paper-based triple lamination has high barrier properties even with a window, where it achieves WVTR of <7 and OTR of <1. This barrier level currently satisfies European brand owners looking for a six-month shelf life, but Dutch Pack is looking to improve barrier properties even further.
Hugo Twigt, President and Founder of Dutch Pack, explained that the paper barrier laminations are suitable for gas flushing and dry storage and distribution, but are also used in refrigerated and deep freeze applications. He adds that Dutch Pack has deep experience printing high-quality graphics on stand-up pouches. "We can print these materials in extremely detailed HD flexo, giving a final result comparable to rotogravure printing," said Twigt.
Barrier stand-up pouches that areeasily recycled
Berry Plastics used PACK EXPO International as a springboard to launch Entour™, a new line of pouch packaging solutions said to offer all the functionality and performance of traditional laminated pouches without limiting recyclability (10).
Three distinct performance options will be available: non-barrier, moisture barrier, and moisture/oxygen barrier. This means the pouches can be used for a range of products, including baking mixes, granola, snacks, confections, rice, pasta, and other baked or dry contents. All of the pouches are made from blown-film coextruded substrates produced by Berry Plastics, some of them having up to nine layers.
According to Paul Wolak, Senior Director of Product Development at Berry Plastics, "The key piece of this technology is being able to bring both moisture barrier and oxygen barrier to a stand-up pouch yet still wind up with a pouch that can go into the polyethylene recycle stream. We've brought some pretty unique technology to bear, and we're running these films on our newest coextrusion assets, which gives us precise layer control, precise blend control, and really precise gauge control."
Wolak prefers not to identify precisely what the layers are in the version of the pouch that has both moisture and oxygen barriers, other than to say that polyethylenes are the key. "If you think about a barrier standup pouch, it needs heat resistance, so we bring in HDPE for that purpose. It also needs to be tough and durable, so we bring in some of the LLDPE for that requirement. And then you have to factor in the high-speed pouch-making and pouch-sealing machinery, which operates at a fairly low melting point, so we've had to enhance sealing layers accordingly. Only by doing a lot of homework, by bringing in our material scientists, and by partnering with some key resin suppliers have we been able to get this right."
Wolak also says that where oxygen barrier is concerned, EVOH is part of the picture. "But the proprietary piece," he adds, "involves how we were able to modify the structure to allow EVOH to be used yet still keep the finished pouch suitable for inclusion in the basic PE recycle stream. Without some of the material science technologies we've employed, EVOH becomes a contaminant in that recycle stream."
Wolak acknowledges that the only way for these pouches to actually make their way into the recycle stream is if consumers recycle them at one of the more than 18,000 drop-offs available nationwide. In order to assist consumers, CPG companies should use on-pack messaging to educate consumers that PE films should be returned to retail with their shopping bags and other PE films rather than recycled curbside. Wolak believes that as consumers grow increasingly concerned about just what a package's end of life should be, CPG companies will find packaging concepts like this increasingly attractive.
Also introducing flexible packaging that provides the required barrier functions, while still being recyclable was Printpack, whose new pouch (11) is a single-layer construction of polyethylene that can be customized with moisture barriers, oxygen barriers, and closures to better preserve its contents. The pouch has been designed for compliance with the How2Recycle label, which advises consumers that the packaging can be dropped off at participating store locations for recycling after use.
Said Mark Brogan, Printpack's Director of Technology and Innovation, "Consumers are increasingly concerned about the impact of packaging waste on the environment, but they do not want to compromise on convenience and product quality. By providing them with packaging that is easily recyclable and free of significant learning curves or sacrifices to convenience and product protection, brand owners can live up to their sustainability promises and build greater brand loyalty."
The new pouch can be used in applications for multi- or single-serve snacks—such as nuts, cookies, crackers, and chips—as well as for beans, pet foods, pet treats, and more.
Hot-fill PET making more inroads into glass
In 2008, Amcor introduced its high-performance Big Mouth PET package aimed at retail categories such as pasta sauce, applesauce, jams and jellies, and salsa. This hot-fill container could be filled at temperatures up to 195° F (91° C) and solved processing line performance issues in the hot-fill foods marketplace such as maintaining capping and seal integrity. The bottom line was that Big Mouth was unbreakable, lightweight, and offered environmental advantages over glass.
The only thing missing was the lugged metal closure with the pop-up tamper-evident feature that consumers are so familiar with and so fond of. Now that closure is available on Amcor's hot-filled PET. The commercial debut is a 24-ounce Amcor APEX® PET container for an organic salsa maker. MegaMex Foods LLC has launched its newest La Victoria product line in these containers at Costco club stores on the West Coast (12). The innovative technology behind APEX PET allows metal lug closures to be used with 24-oz hot-fill containers made in a two-stage blow/trim process. The La Victoria salsa container, which incorporates a vacuum-absorbing base and gets a pre-coat and post-coat of silicon oxide for gas barrier purposes prior to filling, is hot fillable up to 205° F (96° C). An empty jar weighs 51 g compared to a glass counterpart at 364 g and features a 63-mm finish with the functional "pop-up" tamper-evident indicator button on the lid. The ParaPET™ lid was developed by Silgan. It has five lugs rather than four, and the lugs are longer so that the cap's physical contact with the neck is 72% greater. This consistent pressure around the perimeter means the neck finish won't deform when exposed to hot-fill temperatures.
Fresno, CA-based Olam Spices and Vegetable Ingredients handles the filling of the innovative container, using Model WC600 Vapor Vacuum™ capping equipment supplied by Silgan. The combined attributes of the uniquely designed jars, caps, capping equipment, and filling process create the successful packaging. Estimated non-refrigerated shelf life of the PET-packed salsas is 18 months.
PET is a highly viable option for retailers and consumers because it mimics glass yet offers lighter weight and improved sustainability advantages over glass, not to mention that it doesn't break when dropped in the kitchen. Consumers who are familiar with the look and quality feel of a glass jar with a metal lug closure can now enjoy the same quality and reassurance of the fresh "pop" when opening the metal lug closure on a lightweight, shatter-proof PET jar.
The shift to Amcor's PET containers requires minimal capital investment and can be adapted to existing capping and filling equipment. Brand owners like MegaMex Foods are proving that brands can maintain brand equity while switching from glass to PET.
Speaking of PET, market forces have prompted more and more beverage manufacturers to bring the PET blow-molding process in-house. For some years now, Agr International Inc. has provided tools to measure and manage material distribution in these operations.
At PACK EXPO International, Marketing Director David Dineff explained how Agr has taken its technology to the next logical step to further refine the blow-molding process and optimize it in real time in response to the immediate environment around a blow-molding station. Optimizing PET blow-molding relies on staying within narrow temperature boundaries that create desirable material properties while preventing molecules from breaking and creating "pearlescence."
With Agr's CrystalView technology (13), bottle manufacturers now have the means to run the coldest possible process in order to optimize material properties and molecule orientation in blown bottles while maintaining target material distribution. As a result, the best strength-to-weight ratio for a given bottle design can be achieved, improving overall bottle performance and at the same time reducing costs. With CrystalView, it is possible to reduce the preform processing temperature to the ideal processing point for a given bottle design. Sometimes that reduction can be as much as 10˚ C (18˚ F).
Source reduction a PACK EXPO theme
Source reduction is always high on the priority list at CPG manufacturers because it usually translates into lower overall operating costs. The sustainability element of material reduction is also a welcome bonus. But no one wants to sacrifice performance or trade off cost concerns for the brand damage that comes with damaged products in consumers' hands.
The answer to this conundrum is to improve the performance of materials so that what was done before can now be done with less. For instance, if a film can be made 20% stronger, maybe a package needs 20% less material to do the job. Several film manufacturers at PACK EXPO International noticed the opportunities here and have developed techniques, additives, or layers that improve performance for films that end up in consumers' hands. And as long as the bag or pouch feels the same, consumers are never the wiser.
One such film performance innovation at PACK EXPO is called SealTOUGH, from Jindal Films. SealTOUGH is a family of coextruded packaging films targeted to replace sealant layers in a lamination or single layers in mono-web applications. The film provides better puncture resistance, enhanced clarity, improved modulus, and seals that can exceed 5,000g/25mm. Because of SealTOUGH's strength, manufacturers can downgauge overall film weight from traditional sealant films by 30% or more.
Bridging the attributes of BOPP and blown PE film achieves enhanced performance benchmarks for clarity and strength. With a three-fold improvement in tensile strength, two-fold improvement in modulus, puncture resistance, and impact resistance, the film exceeds the performance of common blown PE films in many categories.
SealTOUGH is available in four gauges: 18, 23, 30, and 40 microns. The film features a treated skin on one side for extrusion and adhesive lamination and a low minimal-seal-temperature.
sealant skin on the other side for superior seal strength and integrity. SealTOUGH can be used in a number of formats, including vf/f/s, hf/f/s, overwrap, bags, and pouches.
Another film technology promoted at PACK EXPO International was from the Dow Chemical Co.'s () Packaging and Specialty Plastics business, which announced the first commercial grade of its INNATE Precision Packaging Resin line (14). The resins provide stiffness/toughness balance while improving processing profiles and realizing sustainability gains through downgauging, lightweighting, or material substitution.
Nathan Wiker, N.A. Group Marketing & Global Sustainability Director for the packaging division, explained one aspect of the stiffness/toughness balance: "You want that stiffness for filling, but you want that added toughness for abuse protection."
Dow created INNATE from a patented molecular catalyst coupled with advanced process technology, explained David Parrillo, Global R&D Director for Dow Packaging and Specialty Plastics. "The chemistry behind INNATE resins allows customers to control properties like never before to create a new standard of performance through a combination of film stiffness, toughness, and processability, all from one packaging resin," he says.
Also at the show, Amcor continued to expand commercial applications for its high-barrier transparent film for flexible pouches. The AmLite line of high-barrier transparent packaging lets the product inside shine through in flexible packages.
AmLite Ultra is the most recent addition to Amcor's existing line of AmLite metal-free packaging. It offers an even higher barrier, using Amcor's Ultra SiOx coating, with oxygen barrier levels comparable to that of aluminum. All AmLite versions are also available with a white sealant layer, resulting in brighter printed colors by eliminating the grey background of metal-based materials.
The AmLite line offers a significant environmental benefit by reducing material use. In a lifecycle assessment, AmLite provided a 40% carbon footprint reduction and 21% weight reduction compared to standard foil-based materials. And being metal-free brings a direct safety benefit to consumers, because packagers can use metal detectors after packs are filled and sealed.
Berry Plastics is another company that is focusing on high-performance barrier films to address specific customer needs (15). The company recently added two new products to their family of barrier films for bag-in-box: HiBloc XTough and HiBloc MCLR.
HiBloc XTough, is an extra-tough barrier liner film that prevents sharp, rough-edged, difficult-to-hold dry goods from piercing through carton liners in vertical form/fill/seal applications. HiBloc MCLR is an all-poly, extruded film that can be an economical replacement for costly laminated metallized films. This new multi-layer film provides performance comparable to metallized films but with the added benefit of being able to use metal detection during the fill process. In addition, HiBloc MCLR's clarity provides consumers with the ability to see the contents inside the liner bag.
"We really have the strategy of layering up," explained Paul Wolak, Director of Product Development at Berry Plastics. "HiBloc XTough helps us answer common client downgauging requests." Wolak recalls one situation where XTough was able to solve a particularly difficult packaging challenge. A snack manufacturer had run out of ideas on how to protect the product from excessive damage during shipping, and was about to change the product itself. Berry's XTough provided the right combination of stiffness and toughness to limit the damage.
Toray Plastics (America) Inc. introduced the Torayfan Over-the-Mountain (OTM) portfolio of biaxially oriented polypropylene (BOPP) films at PACK EXPO International. These new films are designed to prevent packages from bursting when transported in high-altitude and low-atmospheric-pressure conditions.
In high altitudes, the air pressure outside the package decreases, causing it to inflate. That inflation places additional stress on the seals and may damage them or cause them to burst. Toray manufactures the new Over-the-Mountain films using its proprietary, modified polypropylene core layer and a proprietary sealant, which work synergistically to provide superior seal performance.
Seal strength and hermetic seals help to maintain the integrity of the package and protect the oxygen and moisture barriers that allow food to stay fresh. Studies have shown that these OTM films can survive altitudes of about 17,000 feet before exhibiting a leak and about 38,000 feet before rupturing completely.
These new OTM films are robust enough to allow a switch from a traditional three-ply lamination to a two-ply structure. Simplifying the converting process promotes production efficiencies and enables cost savings.
Hermetic seals also ensure an excellent seal through any food residue. The proprietary sealant closes channel leaks in challenging seal areas, thus preventing oxygen and moisture from getting into the package and degrading product freshness. The high-performance sealant also prevents any necessary oils in the packaged product from leaking out through the seal areas.
Premium effects for cartons
Printed metallic, 3D, and prismatic effects are achieved with innovative inline printing technologies offered by Amcor.
It's no secret that shoppers' eyes respond to metallic packaging materials and any packaging effect that "moves." These effects are often cost-prohibitive to many brand owners. Amcor's folding carton business, a division of Amcor Group GmbH, has responded to such market needs with several unique technologies.
Successfully launched in the market, "Sunshine" is a cost effective, inline solution that prints a bright silver coating over an ultraviolet (UV) or electron-beam (EB) primer to achieve highly reflective metallic effects (16). This method allows greater flexibility in package design, reduces environmental impact by eliminating real metals, and can even improve packaging line performance compared to laminated boards. Spot application of "Sunshine" on a standard white board can also replace the use of laminated metallic boards and foils. From a design perspective, not only does this offer a highly similar effect; it also removes the unsightly greyish hue associated with overprinting white on a laminated metallic board.
Other premium decoration technologies in development at Amcor include an inline printing platform for a variety of 3D and holographic design options, as well as a unique technology offering prismatic and pattern movement effects. Both innovations are designed to have zero impact on customers' packaging lines for ease of implementation.
Dwight Kennedy, VP-Sales for Amcor's specialty folding carton business commented: "The market response has been very promising. These innovations will strengthen Amcor's technology leadership in the folding carton industry by addressing our customers' needs for differentiation, cost-effective premiumization, design freedom, and sustainability."
PHARMACEUTICALS
New blister films
Klöckner Pentaplast introduces LiquiGuard™, the latest innovation in the Pentapharm® line of pharmaceutical blister films (1). Until now, limitations of blister films to withstand hot-fill liquids and other emerging dosage forms presented too great a technical challenge for blister packaging to be a viable option for nutraceuticals and medications beyond solid oral dose formulations. With Pentapharm LiquiGuard, hot- and cold-fill liquids and semi-solids can be formed and packaged directly in a crystal-clear, thermostable film lamination that protects sensitive products from package leaching and moisture gain or loss.
The new blister films stand to have an impact on applications such as chewables, gummies, nutraceuticals, pharmaceuticals, formulations sensitive to flavor or odor loss, unit dose liquids, and veterinary packaging. Also, they offer a unique combination of benefits across applications, including autoclavable for sterile applications, customizable high moisture barrier (prevents moisture loss and gain), deep draw properties for complex blister geometries, and high slip for quick release. The films provide high heat stability, low leachability, and good odor and flavor retention, while offering users one-stage forming and packaging of hot-fill products with a finished package that has visual clarity for enhanced shelf appeal.
According to Michael Rashed, Senior Manager, Global Marketing at Klöckner Pentaplast's Pharmaceutical Films Division, the films provide an advanced option for single unit-dose packaging of medication in any dosage form that require resistance up to 120º C during processing, while offering all the benefits of a clear, thermoformable blister film with a customizable moisture barrier.
Another exhibitor with blister packaging as a key focus was Constantia Flexibles, which introduced a coldform foil blister that offers maximum moisture protection (2). Constantia DryFoil substitutes traditional PVC with a special polyethylene desiccant layer. DryFoil is a customized packaging concept for unit-dose applications whose maximum moisture protection can significantly extend product shelf life.
Its most noteworthy feature is its versatility. It is a PVC-free film compatible with a range of PE-based lidding materials that run on standard coldform blister lines. Line integration is made even more turnkey through Constantia's technical support team, which can guide customers in using DryFoil in the most efficient, economically beneficial fashion.
Frederick J. Lutz, the company's Regional Sales Manager North America, notes, "A wide swath of pharmaceutical products are increasingly moisture-sensitive, which is the reason why absolute moisture protection becomes so significant for the industry."
New image-based blister testing
In the world of blister packaging, non-destructive testing continues to gain popularity for increasing efficiency and reducing total cost. Traditional methylene blue dye testing destroys products and/or packaging, promoting environmental waste and causing manufacturers to flush money down the drain.
With Sepha's next-generation VisionScan System (3), pharmaceutical manufacturers can obtain accurate, efficient blister seal and leak detection results without destroying product or packaging. The machine uses updated high-resolution imaging technology that detects defects in individual blister pockets, channel leaks, and weak seals down to 15 microns. Because the image scanning method is non-destructive (both clean and dry), tested product can be retrieved from faulty packs and repackaged, cutting down on unnecessary product waste.
In terms of compliance, the detection system is preferable to manual inspections as the testing is subjective. Earlier detection of leaks allows line operators to investigate and troubleshoot the cause of the nonconformances more quickly, limiting the production of faulty packs. As documentation is a necessary part of any quality assurance process, the system is capable of storing and exporting data for audit and quality control purposes.
VisionScan, distributed in North America by Thomas Packaging, is operated via touchscreen and requires no tooling, making it a useful tool for high-volume pharmaceutical manufacturers and packagers where high levels of quality control, cost reduction, and multiple product changes are required. The original VisionScan is sized for benchtop use, while the larger VisionScan Max can test up to 600 blister packs/hr.
The operating system can store up to 30,000 product types containing capsules or tablets. Additionally, R&D departments can use the rapid testing in drug stability studies when analyzing materials for protection against moisture, air, and bacteria.
Apply off-the-shelf tech to serialization
If you're concerned about your pharmaceutical serialization efforts, you're certainly not alone. Despite the limited time left to meet upcoming 2017 serialization mandates, industry experts and organizations such as the European Medicines Verification Organisation (EMVO) continue to convey apprehension that companies are not ready for serialization and Falsified Medicines Directive mandates.
A common theme among serialization discussions is the worry over potential drug shortages if manufacturers are not prepared in time. This is alarming for regulators, industry and, most of all, the patients who depend on life-saving or life-enhancing treatments.
According to Pharma IQ's recent Pharmaceutical Serialisation and Traceability 2016 report, 25.7 percent of participants have started serialization rollout across multiple sites, and only 13.5 percent have fully implemented their approach. "Almost everyone thinks they will be fully ready within 24 months, which seems optimistic bordering on unrealistic," said Mark Davidson, CEO of Bluesphere Health.
For pharmaceutical manufacturers looking to add serialization and aggregation before the 2017 deadline, machinery integrated with serialization technology can help cut down on implementation time. Along these lines, ESS Technologies, Inc. has integrated its Model V30HS High Speed Robotic Case Packer (4) with off-the-shelf serialization equipment for a compact, fully automated system for aggregating and serializing case contents during the case packing process.
The technology offers flexibility for many pharma manufacturing processes, as it can accommodate bottles, cartons, bundles, and blisters. The V30HS uses a FANUC M-20iA robot for case loading and is integrated with Optel Vision's 360° Camera System at the infeed. Bottles are labeled with unique ID codes and scanned (up to 400 bottles/min) as they enter the servo collation area. The machine automatically forms the correct pack pattern while simultaneously erecting an RSC case and placing it in the loading position.
An Optel Vision overhead camera verifies that the case is fully loaded before the V30HS seals the case on the top and bottom. Incorrect cases are automatically rejected from the system. For correctly loaded cases, information about the bottle codes is transferred from the serialization PC to an integrated case labeler that prints the required serialization code and applies the case label. A final Optel Vision scanner verifies the printed label before the case exits the system.
To offer additional flexibility, there are options for closures (standard tape or glue) as well as integration with a checkweigher. The system can accommodate two-layer pack patterns, and the robot can be programmed to add medguides or booklets to the case.
Automation for low-volume trials
Reaping the efficiency benefits of automated filling and packaging technology can be challenging for manufacturers who process low volumes, where high-speed machines' capabilities are excessive and costly. Additionally, as we reported after PACK EXPO Las Vegas in 2015, operator safety in pharmaceutical packaging is becoming more of a focus as small-volume, potent drugs such as cytotoxics are developed.
Regardless of the drug being packaged—whether it's a supplement or cancer treatment—there are hazards specific to each formulation from an operator safety perspective, and proper safeguards must be in place.
The good news is that automation technology is increasingly becoming available at sizes and speeds appropriate for R&D and small batches, with safety features included. Bosch Packaging Technology's FLT vial filler is one such machine (5). It includes a filler, stopper, and capper that processes up to 30 vials/minute. New for 2016, the FLT vial filler is now fully enclosed in an isolator, with double walls that offer protection for both the product and operator.
"Pharmaceutical manufacturers are increasingly moving away from conventional cleanroom technology and using isolators for the production of drugs to achieve maximum process safety," says Jochen Maier, Sales Support Supervisor at Bosch Packaging Technology. "By combining the FLT vial filler with an isolator system, we provide a complete solution that ensures an improved aseptic environment. The isolator separates the filling process from the surrounding area. Operators and products are optimally protected."
To minimize downtime, the machine features an integrated evaporation system for hydrogen peroxide decontamination that automatically sanitizes the isolator chamber.
Because flexibility is so important for many small-batch producers, the machine offers options for integration with process air handling or other machines, and it can be combined with Restricted Access Barrier Systems (RABS). The FLT vial filler also requires minimal size parts and floor space, and can accommodate containers ranging from 2 to 100 mL.
Smart pill-dispensing system via NFC
When it comes to pharmaceuticals, medication adherence by patients is a continuing challenge. In response, some packaging companies have introduced systems using smart technology to increase compliance. Netherlands-based Confrérie Clinique is one such company. Recently it developed a technology that could pair an electronically-enabled pill bottle with an NFC smartphone app to monitor pill dispensing. However, it needed a packaging partner that could create an insert for the pill bottle.
According to Amcor Rigid Plastics Marketing Director Greg Rosati, Amcor was tapped by Confrérie Clinique to engineer the insert due to its expertise in rigid packaging and its access to customers. At PACK EXPO, Rosati showed a sample of the S.M.R.T. Bottle (6), which consists of a two-piece insert with a custom-engineered opening for dispensing pills one at a time and an electronic unit-dose tablet detector that tracks each pill that goes in or out of the bottle.
Rosati says the biggest challenge of the project was understanding how the insert should be designed to match a specific pill's geometry and determining an acceptable dispensing rate. During engineering of the insert, he said Amcor used 3D printing to test different designs.
Material selection was also key, he added. The insert is made from a mix of PET, chosen for clarity, and polypropylene, which provides the necessary injection-molding properties. The assembly can be designed for any pill bottle and for existing filling lines, with no changes required to the sealing process.
The bottle insert includes a clock-calendar function that, along with the tablet dispenser, registers the time, date, and number of doses taken from the bottle, and stores the data. Through their smartphone, patients use a Near Field Communication (NFC) reader to read and display the information contained in the bottle's memory. The information can also be transmitted to any other smartphone, allowing caregivers and doctors to monitor a patient's adherence to the medication. Rosati said the app was designed to be intuitive enough for almost any patient to use.
In addition to its track-and-trace features, the insert also makes it easier for seniors to remove tablets from the container and is safer for children, as it makes multiple pill dispensing more difficult and prevents them from removing the desiccant container, thwarting accidental ingestion.
Rosati shared that the S.M.R.T. bottle is currently undergoing field trials at leading pharmaceutical companies; Amcor expects the system to be commercialized in 2017.
Supporting internal pharma supply chain traceability
For the pharmaceutical industry, perhaps the most pressing topic is supply chain traceability, and the role serialization and DSCSA (Drug Supply Chain Security Act) play.
Videojet's Tim Kearns, Pharmaceutical and Medical Device Sales Manager, discussed these matters during a booth demonstration at Pharma EXPO. He said, "In my decade-and-a-half experience working directly with pharma customers on their packaging line needs, I have seen a lot of applications and seen a lot of products packaged. But, I am going to talk to you today about what you can't see!"
Kearns said the focus on serialization and track-and-trace has been on the transactional data between trading partners. "Supply chain traceability is paramount to preserving the integrity of pharmaceutical products and ultimately patient safety," he noted. "But what about within the walls of your plant?"
Specifically, he referred to brite stocking, sterilization, refrigerated storage, and other internal processes that can cause breaks in the product flow, noting that many pharmaceutical operations do not have a continuous flow from bulk product to final packaging on a wrapped pallet. "You need to match physical flow of products with information associated to that drug to ensure product integrity. This is called 'Internal Traceability.'"
Kearns used the challenges of vial traceability within an organization as an example. He said, "For injectable products in vials, the USP's directive does not allow for visible print on the overseal cap (the most practical place to put a traceability code), it only allows for cautionary statements critical for medical practitioners, like 'paralyzing agent' or 'dilute before use.'"
Stating patient safety is the key objective. Kearns asked, "How do manufacturers code vials in a practical way that can be used throughout their traceability process if it cannot be a visible code on the cap?"
One way to accomplish the task, he noted, is to print on the ferrule side or skirt of the overseal, where Videojet has implemented lasers to mark the aluminum skirt. Said Kearns, "The challenge with marking the skirt of the vial comes when you need to verify the product code. Inline verification, typically done at the packaging line, would require a multiple-camera solution or a very special lens, but it's still a viable option."
The approach of using an invisible ink option on the cap of the vial involves the use of Continuous Ink Jet (CIJ) printers and solvent-based inks. He said Videojet has two UV-fluorescing inks under development for this application.
Kearns described a customer application in which Videojet's customer was using internal vial traceability codes. To meet the need for higher resolution, Videojet used invisible ink that can be applied to vial caps and then read by a UV light for code verification.
"The objective of the project was to prevent product mix-up between the filling of the vial and the packaging line, as there was a break in the process for sterilization," said Kearns. "Working closely with our customer, there were tests performed offline, then online, before sterilization, after sterilization, and then finally at the packaging line where the reject/scrap was occurring. The results were better than expected. Our customer, using the 240x240 DPI code, was able to decrease reject rates."
Serialization virtual reality reader delivers unique experience
PACK EXPO attendees know there's no shortage of solutions to addressing serialization. Nearly half of the presentations on the show's Innovation Stage directly referenced serialization. In their booth at PACK EXPO, Optel Vision offered a virtual reality experience to familiarize potential clients with their serialization product suite, which consists of BottleTracker™, PalletMaster™ , BundleTracker™ , and PackStation™ . Attendees visiting Optel were able to use an Oculus virtual reality headset to tour the booth. But they were also presented with a branded paperboard packet as a takeaway that when opened and assembled, via basic origami techniques, yielded a 3D virtual reality reader. The device was nearly identical to Google's famous low-tech reader appropriately dubbed "Cardboard." The dichotomy of archaic binocular technology enabling a cutting-edge interactive experience was ironic yet intriguing.
To test the technology, the user scanned the QR Code, placed their phone in the viewer, and peered inside. When the user lifted the viewer to their face, the surroundings transformed into the type of high-tech lab that might harbor a Bond villain deep within a dormant volcano. A quick 360 revealed the Optel Vision serialization suite conveniently laid out around them. Centered in the user's field of vision was a small cursor that, when hovered over machine parts, enabled popups highlighting product features. For example, focusing on the PackStation's monitor yielded a popup to inform the user that this machine inspects and verifies parent labels while recording serialization data.
As we inch toward the serialization deadline, innovative product offerings will continue to emerge and saturate the market. Companies that can apply a unique customer experience to sales and back it up with quality products are sure to make an impression. The unique use of virtual reality to sell a product is a welcomed change of pace.
Ramping up CBF capabilities
Amcor Rigid Plastics touted its beefed-up capability to produce high-density polyethylene bottles for pharmaceuticals on a unique, compact, energy-efficient second-generation compression-blow-forming (CBF) machine running in its Youngsville, NC, production plant.
Considered a "breakthrough" bottle-making technology, CBF continuously extrudes the plastic, cuts it into gobs, and transfers the gobs into compression cavities where they are pressed into preforms and stretch-blown into the finished bottles.
The 20-cavity CBF machine—developed in collaboration with and built by SACMI Imola S.C.—can reportedly produce up to 90 million bottles a year in the same footprint as a first generation 12-cavity CBF unit that Amcor has been using to make HDPE bottles since 2012. Under development: a system to compression-blow-form polypropylene and PET bottles.
ANALYSIS: Machine building of the future is here
Predicting the future is difficult. But certain signs point to the future. The fact that more and more technology providers enter a product area is one such sign. Remember when there were more than 50 active PLC suppliers? That was a sign. Another sign is when applications begin to converge. Remember when we argued about the need for servo motors on packaging machinery? The convergence of servo applications was another such sign.
We are seeing several such signs currently, and these were visible at PACK EXPO International 2016. One might have noticed the increasing number of suppliers offering collaborative robots and the actual application of these robots in packaging machinery supplier booths. One might also have noticed the increasing number of suppliers offering various forms of multi-mover linear motor systems with new products from Siemens, Festo, and Bosch-Rexroth; and new alliances between the likes of Magne-motion and Rockwell Automation, or between ATS Automation and B&R.
One of the multi-mover linear motor systems, Rockwell's iTrack®, was integrated in its horizontal configuration into a CAMA loading system for secondary packaging to provide the flexibility and performance improvements of a smart conveying offering. Schubert and IASE showed similar smart conveyor carts, but these systems use innovative rotary servo configurations integrated within the moving carts with special arrangements made for commutating power. One of the challenges of smart conveying is how to provide motion, air, vacuum, or electricity on the carts themselves to stabilize the packages being conveyed. Think about wireless charging of your smart phone as a concept.
Brenton Engineering showed a prototype of a Siemens/Festo multi-carrier system integrated with one of their machines. While interesting, this application was not yet ready for commercial use. Notably absent from the show (at least I could not find one) was the Beckhoff XTS system, which may be imported to the U.S. as part of a foreign-built machine but may not be sold here for use in U.S.-built machines. This system is more suited to primary packaging applications than its physically larger counterparts. XTS-containing machines have been at PACK EXPO in the past. Reports from Europe indicate that applications are in the dozens, and one supplier suggested that demand was too high for machine builders to divert a machine to PACK EXPO just 5 months before Interpack. A flow wrapper supplier indicated that they have reduced the length of a high-speed wrapper infeed section by over 3 meters using this technology. In my mind, that equates to a $200,000 savings in floor space for a six-machine line.
Smart conveying is game-changing technology that is not without its growing pains. Vendors are quick to point out the flaws in their competition's offerings. Flaws have always been part of new technology and new applications. That is why we have engineers and technicians. The fact that these flaws are being worked upon is another sign pointing to the future. The issues will be solved, and we will likely see much more smart-conveying technology at interpack this spring.
Also pointing to the future, though easily overlooked because it is one of those small things in the big picture, are cable management and sanitation. As electrical devices have proliferated on machines, as sensor networks have become commonplace, and as servo motors have replaced mechanical components, the abundance of electrical cables on machines has become an issue to be managed. Conduits are no longer a practical solution. Cables must be installed in a safe, neat, and orderly fashion. In many cases the way they're installed must prevent the buildup of dust and mold—in other words, it should be easy for them to be effectively cleaned and sanitized.
Over the past several years, parts suppliers have created or adapted a variety of components to solve this problem. Seals designed for shipboard use are now appearing on packaging machines. New wireway designs have emerged, and machine builders have created custom wireways that are integral to the machine frames. Machine builders are offering a range of extra-cost wiring practices to satisfy the particular sanitation needs of the customer's quality and sanitation departments. Of note this year was that wireway and seal suppliers are moving into the front halls, and machine builders have made some significant improvements in cable management and wireway design.
Another detail that could be easily overlooked as one walks the show floor is the appearance of more 3D-printed components on machines. These parts sometimes represent just a cheaper or faster means of creating low-volume parts. But other times they represent something that would not be possible without the ability to 3D-print the part. "Possible" might mean "cost-effective" or it might truly mean the opposite of "can't be done." There are certainly designs that can be printed that cannot be machined. There is both an opportunity and a risk inherent in this. Designers must open up their imaginations to things that could not be done before because of cost or complexity. And if your competitor imagines and accomplishes the formerly impossible through 3D printing, you may find yourself moving into the back halls.
Companies in this article