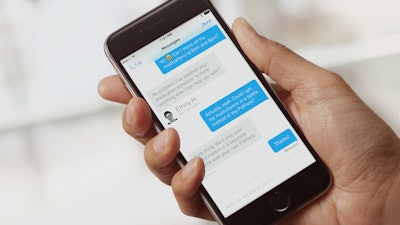 In what seems like a nanosecond, ordering Rx meds online has transformed from a dangerous place for cost-conscious consumers to shop—think fears of adulterated or counterfeit medications—to an accepted alternative to retail pharmacies.
Amazon's summer splash into the online health care market with the acquisition of PillPack could rock the world of "brick-and-mortar" pharmacies, even those that deliver meds to patient doorsteps.
Take, for example, this July 3 Forbes.com article headline, "Amazon: How The PillPack Acquisition Is Shaking Up The Health Care Sector." The article did provide encouragement to retail competitors, noting: "We expect that the move will force some changes on the incumbents, but we don't think that any of them will be waving a white flag anytime soon. As an example, just last week CVS announced that it will begin shipping prescriptions nationwide for a nominal $4.99 fee. Walgreens also offers the same one-day service for $19.95 (we think that price may drop a bit now)."
In a press release announcing the acquisition, PillPack Co-Founder/CEO T.J. Parker said, "PillPack makes it simple for any customer to take the right medication at the right time and feel healthier. Together with Amazon, we are eager to continue working with partners across the healthcare industry to help people throughout the U.S. who can benefit from a better pharmacy experience."
The press release noted, "Completion of this transaction is subject to regulatory approvals and other customary closing conditions. The parties expect to close the transaction during the second half of 2018."
PillPack had launched its services in 31 states when Healthcare Packaging featured the firm's personalized medication and vitamin packaging in 2014. Now, says a PillPack spokeswoman, "PillPack is licensed nationwide in the U.S. We do not currently ship to Hawaii, or internationally. We serve tens of thousands of customers. Our primary pharmacy is located in Manchester, NH. We also have a number of pharmacies across the country, including Miami, Brooklyn, and Austin."
She says the company does not disclose any specifics pertaining to its packaging operations, but does note, "PillPack is a full-service pharmacy. We dispense inhalers, creams, testing supplies, and other pharmacy items, as well as prescriptions, over-the-counter medications, and vitamins. We also ship refrigerated medication, like insulin."
From Amazon's perspective, "PillPack's visionary team has a combination of deep pharmacy experience and a focus on technology," said Jeff Wilke, its CEO Worldwide Consumer. "PillPack is meaningfully improving its customers' lives, and we want to help them continue making it easy for people to save time, simplify their lives, and feel healthier. We're excited to see what we can do together on behalf of customers over time."
FDA warns of online pharmacy scam
A Statista report estimated the 2014 global online pharmacy market was worth about $29 billion, predicting it would reach $128 billion by 2023—and that was before the Amazon announcement. Optimism abounds for this market, although a July 13 FDA news release offered a cautionary warning:
"The U.S. Food and Drug Administration is warning consumers about criminals forging FDA warning letters to target individuals who tried to purchase medicines online or over the phone. Based on the agency's experience with criminals posing as FDA employees, the FDA is concerned that these fake warning letters are linked to an international extortion scam. The FDA generally does not issue warning letters to individuals who purchase medicines online."
"While warning letters are a common compliance tool used by the FDA, we typically send them directly to companies and individuals involved in the manufacturing or distribution of FDA-regulated products," said FDA Commissioner Scott Gottlieb, M.D. "Consumers who aren't involved in manufacturing or distributing FDA regulated products should be on alert that if you get an FDA warning letter, it's probably fake, and probably a scam.
"We know the confusion and concern that these fake warning letters may cause and want to assure consumers that we generally don't take action against individuals for purchasing a medicine online, though we regularly take action against the owners and operators of illegal websites. With that said, as a public health agency, we must remind consumers of the dangers of purchasing medicines from illegal online pharmacies. These risks range from receiving unapproved and potentially counterfeit medicines to unknowingly making themselves targets to scams like these. Many of these illegal websites appear legitimate, and it can be hard to tell the difference between a legally operating online pharmacy and a rogue website. We understand the temptation to buy online, and there are ways to do it safely, including only buying from U.S.-licensed pharmacies that require a prescription."
Read Contributing Editor Eric Greenberg's legal perspective on the FDA warning letter spam.