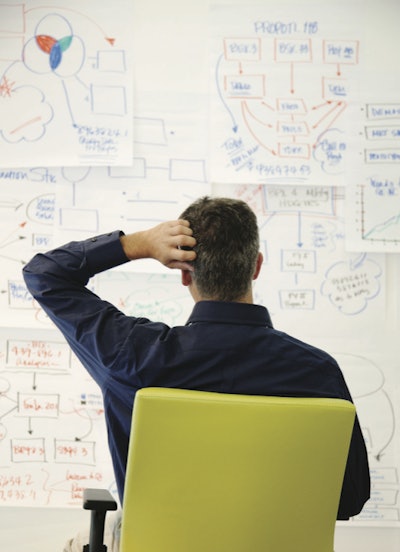 The finding come from PMMI Business Intelligence "Vision 2025," interviews with fifty top CPGs and machinery builders on a variety of CPG challenges including workforce, e-commerce, consumer trends, etc. Challenges to successful implentation of Industry 4.0 include interoperability of software, HIM, controls, sensors, etc.
OEM's are wary of adding Industry 4.0 benefits to machines if CPGs don't want them and won't pay for them.
CPGs expressed concern that the Industry 4.0 initiative is sometimes driven by analysts who do not have a thorough knowledge of manufacturing operations. CPGs stressed that input should come from the bottom up, starting at the plant floor level with operators, and those closest to the manufacturing operation.
Data integrity, remote access and Cloud computing raise many questions about cybersecurity. But most agree, if implemented correctly, Industry 4.0 can not only "connect the dots" to discover weak spots in the manufacturing process and get to root cause of failures, but it may provide additional benefits not currently apparent.
Source: PMMI Business Intelligence, Vision 2025. For more insights, download the 20-page report for FREE here.