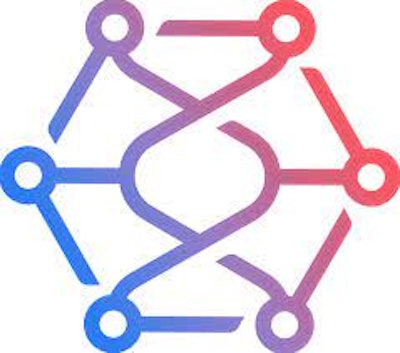 This content was written and submitted by the supplier. It has only been modified to comply with this publication's space and style.
ATMPS/Hataali has been granted a patent from the United States Patent and Trademark Office for the use of blockchain technologies in personalized medicines. The company also has applications pending in both Europe and Asia.
The new patent comes at a key time for the pharma industry with more than 10 advanced therapies anticipated to be approved in the next year as pharma companies continue to struggle with how to effectively and safely scale up production. Hataali's incorruptible data solution to track therapies through a complex supply chain ensures patient safety, as well as more efficient regulatory compliance, meaning a full digital solution with many in active trials still relying upon unsuitable paper-based tracking.
"It's a big moment for Hataali as it means we have the exclusive use of blockchain—the only technology so far proven to overcome the challenges of effective scale-up—in advanced therapy medicinal products in the United States. Up until now, you have several companies trying to shoehorn in unsuitable old 'point-to-point' technologies as a solution for cell and gene therapy tracking. They have simply not worked, and we expect to take a dominant position over the next few years as it becomes apparent we have the only solution for a cost-effective mass roll out of these therapies," says Raja Sharif, CEO at Hataali.
The patent is also seen as a much wider pivotal moment for pharma as it accelerates adoption of blockchain technologies, which are already reaching wider maturity in the other industries like Fintech. Beyond solving the significant problem of cell and gene therapy tracking, blockchain will also empower the industry with potentially more streamlined applications and even payments—whereby smart contracts offer the ability for providers to automate payments once clinical outcomes have been reached.
Sharif adds, "Hataali, being a single portal for multiple therapies, from multiple pharma companies for multiple sites will revolutionise the administration of cell and gene therapies. Our patent is one huge step along in helping the industry relieve the well documented congestion in therapy rollout and scale-up, as more pharma companies win approvals. The single portal approach makes it far easier for clinics to order and schedule these treatments. Without a robust technology to track products from vein to vein, we simply won't be able to get these lifesaving therapies out to the patients that need them quickly enough. Hataali solves this problem and will be a big enabler of the mass adoption of these next generation therapies."

ATMPS was also bestowed the Bionow Technical Service Award at the 20th Bionow Annual Awards Dinner in Manchester. The award recognized the Hataali blockchain-based platform for ATMP supply chains for its ability to allow its partners in personalized medicine to ensure data necessary for the production of treatments can be shared between parties in a secure, confidential, and regulatory-compliant manner.
Companies in this article