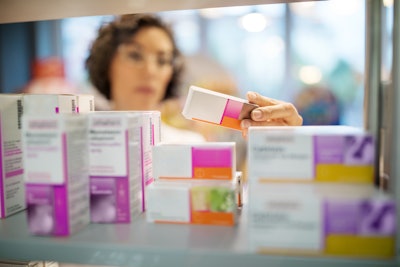 The U.S. Drug Supply Chain Security Act (DSCSA) mandates that an interoperable electronic system to protect the integrity of the pharmaceutical supply chain be fully operational by November 2023. One critical, yet thus far neglected, requirement is the assurance that interactions happen exclusively between authorized trading partners (ATP), i.e., properly registered entities.
The launch of the Open Credentialing Initiative (OCI)'s Early Adopter Program is the industry's first widely available, functional, scalable solution enabling U.S. supply chain actors to become DSCSA-compliant well ahead of the deadline. 
Robert Celeste, OCI chair and founder of the Center for Supply Chain Studies says, "Leveraging W3C standard verifiable credentials, OCI members have developed a technological architecture facilitating automated real-time ATP status checks between trading partners involved in saleable returns.
"The solution has been tested with industry partners. Stakeholder involvement is important for us to incubate not only practical novel software solutions but also to set reasonable technical conformance criteria within this ecosystem."
Born out of an industry-wide pilot, OCI has been crucial in standardizing the credentialing architecture. The result is currently the only functionally available, practical solution mature enough to meet the 2023 deadline.
Thanks to fully API-based integration of Verification Routing Service providers, trading partners have no technical implementation effort. Hence, ATP authentication can be incorporated into existing processes without disruption.
The Early Adopter Program is now available for supply chain companies to test for free.
Companies in this article