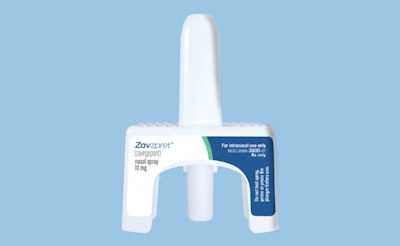 Pfizer
According to a recent New York Times article, the FDA just approved a nasal spray that is said to provide rapid relief to people suffering from migraines. The spray contains a drug called dihydroergotamine (DHE) and can be self-administered by patients at home.
Though there are other treatments available for migraines, they can be slow to take effect or come with significant side effects.
The new nasal spray provides a more convenient and potentially safer option for patients, especially those who suffer from frequent migraines. The drug works by constricting the blood vessels in the brain, which can help alleviate the pain and other symptoms associated with migraines. The approval of the nasal spray is seen as a significant step forward in the treatment of migraines, which affect millions of people in the US alone. However, the drug may not be suitable for everyone as there are potential side effects, such as nausea and dizziness.