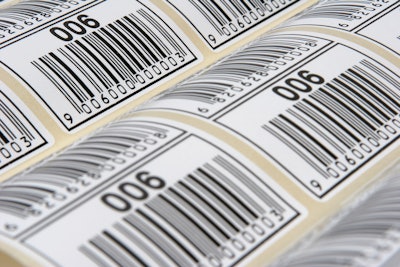 TruTag Technologies, a security and technology solution provider, launched SecuriLam™, said to be the world's first off-the-shelf, intelligent laminate used for supply chain security and traceability purposes.
SecuriLam laminate comes with microscopic encoded silica particles, or "TruTags®" pre-embedded into standard adhesive laminate film stock for easy adoption in label, document, and packaging applications. These TruTags are covert to the naked eye and do not affect the elegance or finish of the adhesive laminate or final product.
The tags are a food-grade product and considered Generally Recognized as Safe (GRAS) by the FDA, and manufactured using Current Good Manufacturing Practices (cGMP) standards, providing an environmentally friendly security solution.
TruTags are programmable, allowing customers to segment their packaging and instantly verify information in the field, such as manufacturing location, product type, or authorized geography to prevent product diversion, identify unauthorized grey markets, and find other distribution vulnerabilities. SecuriLam laminate can be authenticated instantly at any point in the supply chain using TruTag's proprietary authentication devices enabling real-time product intelligence.
TruTag uses standard adhesive laminate constructions that can be incorporated into nearly any laminated product available. Customized specifications can be provided if needed.
Companies in this article