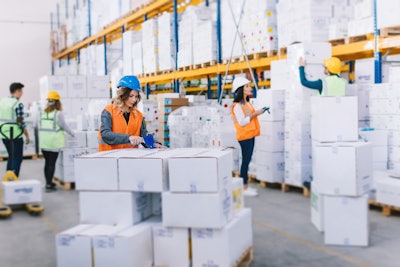 It's no surprise that traceability made our top 10 of 2021 multiple times, particularly as we hurdle toward the Drug Supply Chain Security Act's 2023 milestones. In this article, we talk about how data exchange needs to move from today's manual processes to automated operations. Experts recapped progress, challenges, and what a "happy path" looks like.
---
In order to arrive at the unit-level traceability sought by the Drug Supply Chain Security Act (DSCSA) by its 2023 deadline, the pharmaceutical industry as a whole must tackle the issue of interoperable systems to share data with trading partners…
"But the exchange of master data today is a manual process," explained Allison Sheldon, senior manager, Pfizer Digital Serialization, Pfizer Inc. at a recent HDA Traceability Webinar event. Serialization data is manually pulled from internal systems, and spreadsheets are maintained and emailed back and forth to trading partners.
Part of what manufacturers are trying to sort out now is how their trading partners are managing data on their end. "Are they taking HDA's forms and applying changes that are required in their systems? How do we keep that data up to date? We'll see that when there's any type of mismatch, that creates failures when we're exchanging our serialized data. It's certainly not sustainable—we need to come to an automated approach," said Sheldon.
Continue to the full article here: Pharma Supply Chain: Master Data Exchange in 2021
Prefer video? Click here: Are You Ready to Exchange Serialization Master Data?