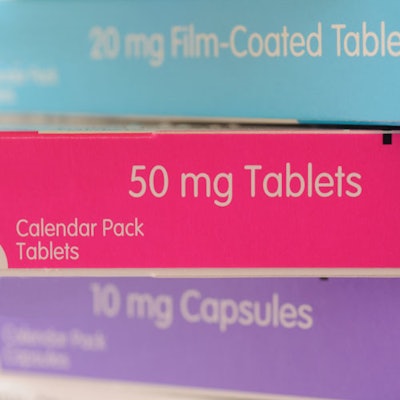 Perhaps paper is taken for granted in the packaging community, yet it is estimated that more than 200,000 tons of paper-based packaging material, mostly solid bleached sulphate (SBS) paperboard, is utilized for individual packages of pharmaceutical and medical products.
With the early-October launch of "The Responsible Package" campaign, the Paperboard Packaging Alliance (PPA) and Corrugated Packaging Alliance (CPA) want to spread the word that "paper, paperboard, and corrugated are sustainable packaging solutions made from a renewable material and recycled at very high levels," notes Peter Heist, vice president of
Intl. Paper
and chairman of the PPA, a joint initiative of
American Forest & Paper Assn.
and the
Paperboard Packaging Council
. The Corrugated Packaging Alliance (CPA) is a joint initiative of the AF&PA, the
Assn. of Independent Corrugated Converters
, and the
Fibre Box Assn.
.
In the pharmaceutical and medical device sectors, Heist says, "paper-based packaging is used in folding cartons for over-the-counter and prescription products, SBS is used for header cards within blisters, as well as for unit-dose cards, and compliance packaging. Paperboard is part of child-resistant, senior-friendly packaging, sample packages, as well as promotional and new product packaging. Paperboard offers a strong billboard effect where you can do multiple colors and provide immediate impact at the shelf level, which is very important. Not just with printing on the paperboard itself, but with foil stamping and other decorative techniques to attract the customers."
Sustainability is benefit one
He notes that paper-based products are easy to open as well. But the primary push of this initiative focuses on paper's environmental benefits. " There is going to be more and more emphasis on sustainability," says Heist. "I think paperboard has a great story to tell in that it is sustainable and renewable. Across packaging in general there is a [drive] for both smaller and lighter-weight packaging. We are constantly moving down the path of offering products with similar stiffness and strength properties, but with thinner or lower calipers, or 'down-calipering' in our parlance."
Asked if down-calipered paper packaging can still meet the regulatory demands of healthcare packaging demands, Heist answers affirmatively. "Yes, both in terms of product attributes and in offering the chain-of-custody aspect that's important for the pharmaceutical industry. Call it 'cradle-to-grave' or 'cradle all the way to cradle' back to renewable trees. Paper is recyclable, or compostible in many cases. But what stands out to me more than any other material is that billboard effect that paper has. It's easy to print on, easy to read, but it can still provide tamper-proof aspects, and be sustainable."
The Responsible Package Fact Sheet lists the following figures:
• The forest products industry plants 1.7 million trees per day, growing more than is harvested annually.
• The forests in the U.S. have increased by nearly 40% over the past half century, and by 10 million acres between 1987 and 2002.
• Paper and paperboard represent 74.3% of all packaging recovered for recycling in the U.S.
• In 2008, 80.7% of corrugated packaging was recovered for recycling.
• Paper packaging accounts for nearly three-quarters of all packaging materials recovered for recycling, totaling nearly 25 million tons.
• Between 2000 and 2006, the industry collectively reduced its greenhouse gas intensity by 14%.
• Paper-based packaging provides versatile and responsible packaging solutions for product manufacturers, retailers, and consumers. In fact, more than half the products on supermarket shelves are now packaged in paperboard, and in 2008, the corrugated packaging industry produced more than 40 billion packages for safe shipment of food, clothing, and durable goods.
• According to the American Forest & Paper Association, in 2008, makers of pulp, paper and packaging employed 445,000 people earning an estimated $36 billion. With nearly $140 billion in product sales annually, pulp, paper and packaging manufacturing represents a significant portion of the U.S. economy.
Companies in this article