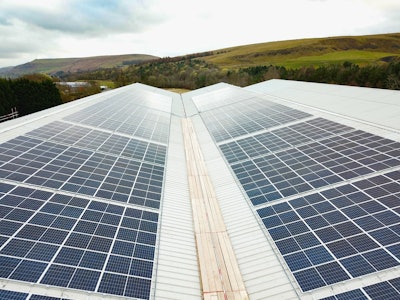 Sharp, part of UDG Healthcare plc, a global provider of contract packaging and clinical supply services, has received approval from the Medicines and Healthcare Product Regulatory Agency (MHRA) to begin production at its Clinical Services Centre of Excellence in Rhymney, Wales.
Following a successful inspection by the MHRA, Sharp can now offer a range of clinical trial and commercial services from the £9.5 million facility including primary and secondary packaging with low humidity control, labelling, storage and distribution, QP services as well as controlled drug storage.
The facility also enables Sharp to offer a range of integrated services including serialization and Interactive Response Technology (IRT) solutions for clinical trial management.
With this approval, Sharp's clinical service capacity has tripled for the pharmaceutical, biotech and clinical research sectors, helping to meet the increased global demand for Phase III clinical trials and commercial pharmaceutical services.
The MHRA approval comes as Sharp celebrates its 30thyear of clinical operations in the UK.Sharp has also invested in a solar panel system at the site that will generate approximately 20% of Sharp Clinical Services' total annual electricity requirements, further reducing the company's carbon footprint and increasing environmental performance.
Companies in this article