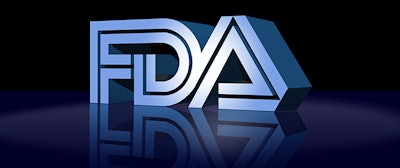 The FDA released new guidance this week, "Providing Regulatory Submissions in Electronic and Non-Electronic Format — Promotional Labeling and Advertising Materials for Human Prescription Drugs."
According to the FDA release, this document is intended to offer guidance to manufacturers, packers and distributors (firms) for submissions of promotional materials for human prescription drugs. Promotional labeling is generally any labeling, other than the FDA-required labeling, that is devised for promotion of the product and can include TV ads, brochures, booklets, websites and more.
As the FDA notes, "Specifically, this guidance pertains to submissions made to the Office of Prescription Drug Promotion (OPDP) in the Center for Drug Evaluation and Research (CDER) and the Advertising and Promotional Labeling Branch (APLB) in the Center for Biologics Evaluation and Research (CBER). This guidance also explains certain aspects of electronic submission of promotional materials in module 1 of the electronic common technical document (eCTD), using version 3.3 or higher of the us-regional-backbone file."
The 37-page document contains recommendations for submission fulfilling post marketing reporting requirements, pre-submissions for accelerated approval products and voluntary submissions for advisory comments.
The guidance details formatting for paper and e-submissions, and offers considerations for presentation related to appearance, layout, format, and visible impression of promotional materials submitted. "Each promotional material should include a concise description of use. The description may include, but should not be limited to, the purpose of the piece, setting of use for the piece, and/or an explanation of additional materials that will be used in conjunction with the piece," according to the guidance.
Additionally, the document includes a section of seven examples of appropriately submitted promotional materials, including video games, exhibit booth banners, and kit materials.
To view the guidance document, click here.
Companies in this article