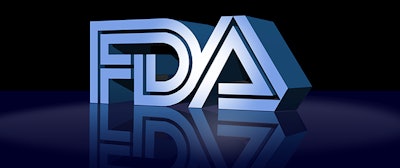 Contract manufacturer, Zhuhai United Laboratories Co., Ltd., in China was hit with an FDA warning letter for significant deviations from CGMP violations for active pharmaceutical ingredients (APIs).
Concerns related to aseptic processing
Investigators found examples of incomplete data related to sterile manufacturing operations, including failing to maintain electronic data decontamination cycles where sterile powders are produced.
Data for monitoring non-viable particles in manufacturing areas was also unreliable, as the company disabled the audit trail function on the monitoring system for at least two days where sterile APIs were produced. Particle counts were modified without record of who made the changes, or why they were made.
The warning letter also cited the company for:
1. Failure to adequately investigate and document out-of-specification results according to a procedure.
2. Failure of your quality unit to ensure that critical deviations are investigated and resolved.
The letter including a section recommending that a qualified consultant evaluate CGMP operations and that a third party perform "a comprehensive systems audit of your entire operation for CGMP compliance (including data integrity)…"
A recent report estimated the global aseptic packaging market value reached $40 billion in 2017 and forecasted a rapid 9.7% Compound Annual Growth Rate in prefilled syringes through 2025.