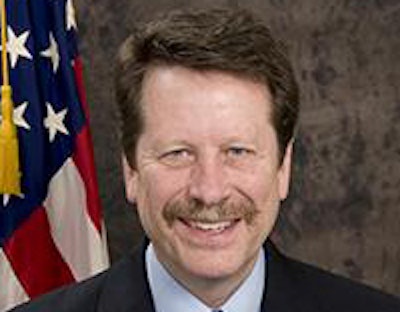 The U.S. Food and Drug Administration on Feb. 24, 2016 released the following statement:
"Today the U.S. Senate voted in support of the confirmation of Dr. Robert Califf, M.D. to be Commissioner of U.S. Food and Drug Administration. Dr. Califf has demonstrated a long and deep commitment to advancing the public health throughout his distinguished career as a physician, researcher, and leader in the fields of science and medicine.He understands well the critical role that the FDA plays in responding to the changes in our society while protecting and promoting the health of the public, across the many areas we regulate—and I am confident that our public health and scientific contributions will further grow under his exceptional leadership." …Dr. Stephen Ostroff
According to a Washingtonpost.com story, the final Senate tally was 89 to 4 in favor of Califf, the cardiologist and academic research.
The article did note that there was opposition to his nomination, saying, "Califf, who joined the FDA a year ago after decades as a researcher and administrator atDuke University, was nominated by President Obama to run the agency last September. But in the months that followed, his nominationfaced opposition from a handful of senators, over everything from the nation's prescription painkiller epidemic to genetically engineered salmon."
An FDA spokesperson points out that Califf still has to be sworn in.
Companies in this article