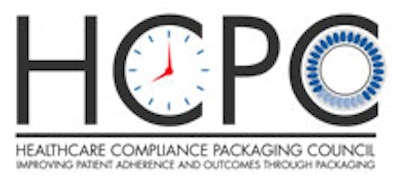 A biennial, one-day industry event,
Healthcare Compliance Packaging Council
(HCPC) Showcase offers a unique opportunity to learn about a variety of pharmaceutical packaging options from experts in the supplier industry. Each supplier presentation is conducted by HCPC members and offers a one-stop shopping opportunity for a registration fee of $150.
Bruce Cohen, principal of PackTechPlus, LLC will be the Showcase keynote speaker. Cohen, an innovative leader in pharmaceutical packaging, brings more than 35 years of experience with such prestigious firms as Alcon Laboratories, Boehringer Mannheim Diagnostics, Sterling Drugs and GlaxoSmithKline. He will provide his insights on "How Product Packaging Will Be Impacted by US Healthcare Reform."
HCPC's Showcase 2010 will be held at the Larry Bossidy Learning Center, Honeywell corporate headquarters in Morristown, NJ. Registration for HCPC's 2010 Showcase can be made by visiting the HCPC Web site, which also provides agenda and lodging information, as well as membership details. For more information on the HCPC, call 804-338-5778.
Read here
for more coverage on the HCPC.