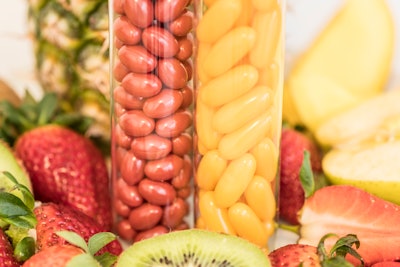 SIRIO Europe (Ayanda)–a European nutraceutical and pharmaceutical contract development and manufacturing organization (CDMO) and member of SIRIO Group–forecasts a winter surge in requests from nutra brands for new 'dual benefit' mood enhancing formulations as a result of COVID-19 measures. 'Body and mind' nutraceuticals are expected to see significant growth in the first half of 2021–a trend which may potentially continue after the pandemic is over.
The company says the normal winter increase in demand for mood enhancing formulations is being significantly accelerated by the ongoing effects of European and North American lockdowns and national restrictions. But rather than purchase these as stand-alone products, consumers are looking for nutraceuticals that also provide physical health benefits–including enhanced immunity, heart function, or metabolism.
Brands are increasing differentiation by marketing products with health benefits for 'body and mind' through ingredients that combine holistic wellness as well as mood enhancing properties. For example, combination products containing plant-based extracts that may increase the body's ability to resist the damaging effects of stress and promote normal physiological functioning in combination with omega-3 oils and vitamins, according to SIRIO Europe. 
The company says that one product class increasingly promoted as offering 'dual benefits' are probiotic formulations–often in combination with omega-3 and/or another ingredient–as research has established a strong relationship between mood and the gut-brain axis, in addition to its traditional dietary tract benefits. 
Adaptogens are another group of ingredients undergoing a renaissance based upon emerging hard evidence on wellbeing, reports the company. Recent studies have shown turmeric, widely used for its anti-inflammatory properties, can also positively enhance mood. Ginseng is seeing rising attention in Western countries for its traditional use to fight mental fatigue and exhaustion. 
SIRIO identified saffron as one 'trendy' ingredient that is attracting a lot of interest, due to the antioxidant and anti-inflammatory effects of its two extracts crocin and safranal. Several recent studies pointed to improvements in mood and depression, even in a comparative trial versus a Selective Serotonin Reuptake Inhibitor (SSRI). Additionally, saffron efficacy is now being explored for preventing age related ocular diseases.
Plant extracts are often offered as powders. However, by suspending these adaptogens in essential oils, brands can develop complex formulations that cover a larger range of 'body and mind' benefits, says SIRIO Europe. For example, omega-3 is known for its health promoting effects on the heart, eyes and brain function.
Companies in this article