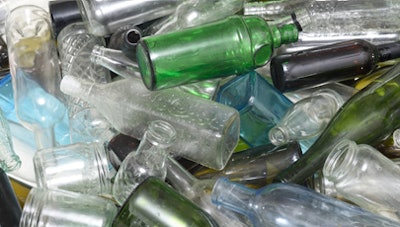 PMMI Business Intelligence/AMERIPEN: 2023 Packaging Compass
Extended producer responsibility legislation is on the horizon, and it's up to packaging stakeholders to ensure this legislation supports the future of sustainable packaging.
That's according to PMMI Business Intelligence and AMERIPEN's collaborative report, "2023 Packaging Compass." The report explains that legislation can sometimes overlook the systemic nature of changes. It offers insights into how the packaging industry can better direct or inform legislation to minimize unintended consequences.
Extended producer responsibility (EPR) is a policy mechanism designed to shift the financial and sometimes operational responsibility of the end-of-life management of products from consumers and the government to the producers of those products.
Ideally, when companies seek recycled inputs and can control the process to obtain these inputs from design to end-of-life, the product design will be improved, and necessary investments for recycling success will follow.
As of January 2023, packaging EPR laws have been passed in four states: California, Colorado, Maine, and Oregon. Many more states are anticipated to consider and potentially adopt similar legislation. EPR has also been executed in five provinces in Canada and across Europe, with varying program designs and variable impacts on packaging design.
Given the trajectory of EPR in the U.S., it is likely that the adoption of multiple programs (as found in Canada and Europe) is likely to create unintended consequences as states develop varying EPR rules.
Early in the development of an EPR program, dialogue with the packaging value chain to understand design trends, potential restrictions, and trade-offs on changing packaging design may help ensure that investments made into packaging recovery reflect future packaging practices.
By advancing a dialogue on the future of packaging and engaging stakeholders across the packaging value chain, EPR proponents can help ensure these systems are proactive and set up to influence the design and match the needs of both packaging designers and recyclers.
Working to assist EPR legislation development can help ensure we avoid unintended consequences by failing to plan for change and emerging trends.
Top considerations in extended producer responsibility legislation
PMMI and AMERIPEN researchers say that based on research within this report, EPR programs would benefit if they considered ways to improve the quality and quantity of recycled materials.
Key considerations should explore how best to invest in the composting infrastructure, including packaging, and address how to handle hard-to-recycle materials by investing in collection and sortation technology and supporting end-market development.
The data within this study indicates that attempts to restrict packaging design simply for recycling needs to be revised. The multiple demands of packaging require that designers consider recycling as one of many variables to balance.
Leveraging EPR to help strike this balance should create benefits for all stakeholders.
Source: PMMI Business Intelligence and AMERIPEN, "2023 Packaging Compass"
Download the FREE report below.