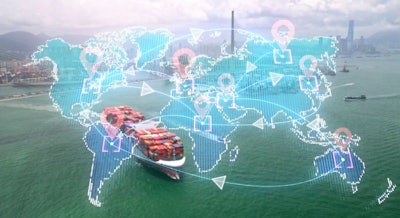 Quotables
"While we are continuing to analyze the proposed standards, HDA is pleased that FDA has recognized the need for a uniform licensing framework across all 50 states and has reinforced the DSCSA's elimination of the patchwork of state requirements that currently exists."
—CHESTER "CHIP" DAVIS JR., PRESIDENT AND CEO, HEALTHCARE DISTRIBUTION ALLIANCE
(More from HDA with an Earth Day Q&A here.)
"I've spent a lot of time in the ESG space, and oftentimes when we talk about the environment or climate, we're usually just talking about the environment. I think one of the key pieces here that we're really trying to unite and put a focus on is that connection between human health and the environment."
—DANIELLA FOSTER, GLOBAL VP AND HEAD OF PUBLIC AFFAIRS, SCIENCE, AND SUSTAINABILITY, BAYER CONSUMER HEALTH
"We have founded Health Tech Without Borders in response to this ongoing health and humanitarian crisis in Ukraine. [HTWB] is an independent, global non-profit movement providing digital health and telehealth aid where it's needed most."
—HEALTH TECH WITHOUT BORDERS
---
---
By the Numbers
$1 BILLION
EASTMAN reported plans to invest up to $1 billion in a material-to-material molecular recycling facility in France, using polyester renewal technology to recycle up to 160,000 metric tonnes annually of hard-to-recycle plastic waste currently being incinerated.
89%
THE PERCENTAGE of pharma industry decision-makers that plan to increase IT spending within the next year, with 42% indicating the increase will be more than 10%. 92% plan to increase IT spending on supply chain monitoring tools.
Source: Zebra's Pharmaceutical SupplyChain Vision Study
April 13, 2022
STERILE PACKAGING DAY, from the Sterilization Packaging Manufacturers Council (SPMC), celebrated those working to deliver innovative, safe, and sterilized devices and supplies.
$6.7 BILLION
PFIZER SIGNED an agreement with clinical-stage company Arena Pharmaceuticals to enter the medical cannabis industry for a total equity value of approximately $6.7 billion. Source: Forbes
---
---