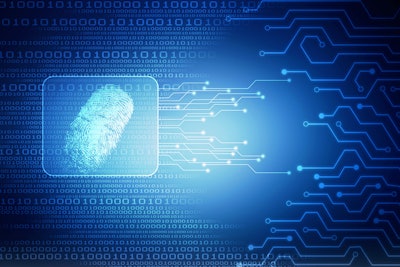 Adents, a provider of serialization and track and trace solutions, has addressed a looming compliance issue through its recently introduced Blockchain-based Adents NovaTrack product. Developed in collaboration with Microsoft, the supply chain product has led to the introduction of a seamless Adents Verification Router Service Solution per upcoming U.S. pharmaceuticals serialization requirements.
A Verification Router Service, or VRS, is one of a series of milestone requirements that will come into play during the next phase of the Drug Supply Chain Security Act. Beginning in late November 2019, no returned serialized product may be resold until the wholesale distributor verifies that product's unique identifiers, including the SNI for each sealed homogeneous case or package.
A VRS is an interoperable solution used to manage the acceptance, formatting and delivery of requests and responses to support these DSCSA verification requirements, as well as other business requirements defined between trading partners.
Some 60 million pharmaceutical saleable product returns occur each year in the U.S. market. This year, the establishment of shared standards for sales stream reintegration has become vital for the pharmaceutical industry.
Through a dedicated working group—of which Adents is a member—the Healthcare Distribution Alliance has communicated the specifications, standards and user case scenarios that any effective VRS solution must address, such as requirements for both Requestors and Responders, and a Lookup Directory with repository connectivity. Amidst this, VRS has emerged as a complex supply chain issue requiring heightened levels of interoperability and security. Among other demands, VRS solutions must share information reliably and safely, remain nimble for new entrants, and be subject to public and industry-driven governance.
A VRS allows companies to verify products by entering the four product identifier elements—GTIN, serial number, lot and expiry—into a request, which is then forwarded, via the lookup directory, to the appropriate manufacturer repository. Next, a response is generated from the manufacturer's repository and routed back to the requestor, detailing whether the product is verified—and whether it can be returned to saleable inventory.
It is against this landscape that, through Adents NovaTrack, the new Adents VRS Solution is designed to excel, not only due to its Blockchain-based functionality but also differentiators within this Blockchain niche. Adents NovaTrack is agnostic, making it compatible with any Level 4 (enterprise-level) serialization offering. This means that an organization can implement Adents VRS Solution without regard to its particular Level 4 solution.
Other highlights of Adents VRS Solution include:
• Responders can be connected to Adents Prodigi or directly to the manufacturer's PI repository
• Requestors can be called via Mobile app or any Warehouse Management System via API
• An Adents Lookup Directory based on Blockchain architecture and compatible with HDA specifications
Adents VRS Solution also speaks well of Blockchain itself, as it effectively addresses many of the issues faced by the supply chain environment. Blockchain allows the linking of information directly to units such as products, batches or even shipping containers. This information can be shared among various authorized participants, yielding open, group-authenticated knowledge of a product's origin, composition and supply chain journey. These benefits align with the DSCSA's goal to build an interoperable electronic verification system.
Adents VRS Solution also takes into account accessibility, scalability and future business needs, as the challenges it addresses are relevant to the establishment of a U.S. interoperable Unit Level Traceability System by 2023, also per the DSCSA.
Companies in this article