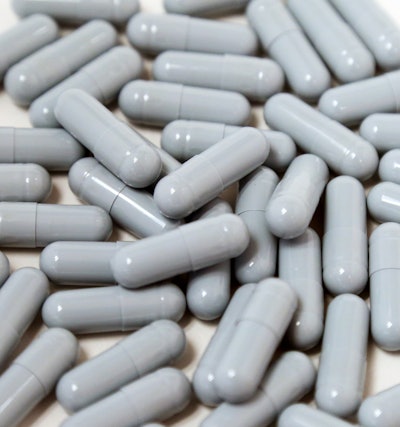 Applied DNA Sciences, Inc. and ACG signed a memorandum of understanding (MoU) that will allow ACG to use Applied DNA's SigNature®molecular tagging and authentication technologies to develop molecularly tagged empty hard-shell capsules for offering to ACG's customers to enhance product traceability and authentication. The MoU is expected to be followed by a definitive agreement.
According to a MarketsAndMarkets report, the empty capsules market witnessed healthy growth during the last decade and is expected to advance at a Compound Annual Growth Rate of 7.2% between 2016 and 2021 to reach $2.13 billion by 2021.
The development of molecularly tagged empty hard-shell capsules will allow ACG's customers to enhance every distribution channel's integrity. ACG provides capsules films, foils, engineering and inspection systems for the pharmaceutical industry.
It will also provide pharmaceutical companies with increased and assured capabilities when investigating suspected counterfeit medicines and help enhance patient and regulator confidence in pharmaceutical companies and their supply chains.
Selwyn Noronha, CEO, ACG Capsules, said, "With the increasing threat of counterfeits in the pharmaceutical supply chain and regulations mandating companies to deploy strategies such as serialization and to have greater awareness, there is a need for innovative and effective solutions for product authentication, track and trace and supply chain integrity. We strongly believe that our association with Applied DNA is a step towards nipping the counterfeiting problem that is grappling the industry today. With the introduction of stricter regulatory norms and measures across the globe, the pressure lies increasingly in improving existing supply chain safeguards. The association will equip pharmaceutical companies with greater capabilities to thwart the threat of counterfeits by providing amplified traceability across the supply chain."
Dr. James Hayward, President and CEO of molecular technologies provider Applied DNA, added, "We are proud to announce the signing of the MoU and are excited by ACG's development of on-dose authentication for hard-shell capsules powered by the Company's SigNature molecular tagging and authentication technologies. The ability to forensically test a capsule in the field and quickly prove its provenance is a powerful tool for all nodes of the pharmaceutical supply chain and will ensure a more secure and traceable global pharmaceutical supply chain."
Companies in this article