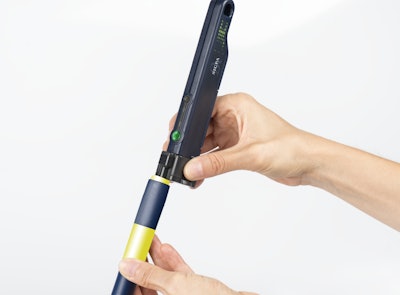 SICPA SA, a provider of global security solutions, and Clariant, a global producer of specialty chemicals, joined forces to launch PLASTIWARD™, a robust integrated protection for plastic pharmaceutical packaging or medical devices.
Today, chronic health conditions ranging from diabetes to asthma make use of portable plastic pharmaceutical packaging such as insulin pens or inhalators for targeted delivery of a treatment. Such medical devices enable millions of patients to lead active lives.
An aging population in developed economies and a rising middle class in developing economies will drive demand for pharmaceutical innovation in the foreseeable future. This in turn will drive growth in pharmaceutical packaging, including plastic medical devices. One report projects a CAGR of 6.5% for the global medical devices market from 2014 to 2020, rising from an estimated US$61 billion in 2014 to US$89 billion in 2020.
However, this strong growth has also attracted counterfeiters and others dealing in illicit trade. The WHO estimates that 8% of medical devices in circulation are counterfeits. In one case, in 2009, over two million fake insulin pen needles were seized in three European countries. Such products represent a financial and reputational liability for legitimate companies, and they pose a health risk for the patients who rely on them to manage a life-threatening condition.
PLASTIWARD™ in-plastic brand protection solution helps pharma companies to protect their patients and brands by offering a unique end-to-end solution integrating exclusive, proprietary security features from SICPA into polymer compounds or concentrates (known as "masterbatches") from Clariant.
Data gathered from instantaneous authentication using a handheld detector can be uploaded and aggregated on a secure inspection platform from SICPA that facilitates real-time monitoring at global, regional or local levels. This enables pharmaceutical companies to monitor their products from factory to pharmacy, identify emerging trends and improve response times if action is required.
Companies in this article