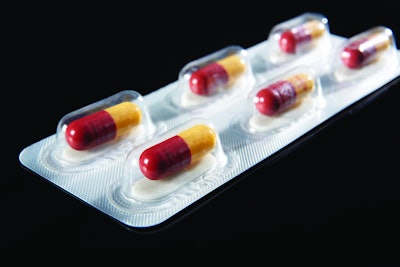 CSP Technologies, Inc., a supplier of packaging that ensures product protection, enhances brand recognition and improves consumer experiences, will introduce Activ-Blister™ solutions, a innovative technology that protects moisture- and oxygen-sensitive solid dose pharmaceuticals.
Activ-Blister solutions address product protection concerns related to buffering humidity and removing moisture, oxygen and odors.
CSP Technologies developed Activ-Blister solutions to control the internal atmosphere of existing individual blister cavities, allowing for improved product performance and enhanced shelf life.
Offering moisture, oxygen and combo (moisture plus oxygen) absorption, the technology can be applied without the use of adhesives and without changes to the existing footprint of a packaging line. Activ-Blister solutions can be incorporated into a range of blister packaging formats, including push-through blisters, peel/push blisters, cold-form foils and high-barrier films containing Aclar® laminates.
For pharmaceutical manufacturers and contract packagers, Activ-Blister solutions, a patented technology, enables pharmaceutical manufacturers and packagers to achieve premium moisture protection without automatically resorting to the use of expensive cold-form foils. Eliminating the need for cold-form foils also allows for a smaller blister footprint, up to 40% to 60% size reduction, and provides clear visibility of the tablet/capsule in the blister cavity.
Companies in this article