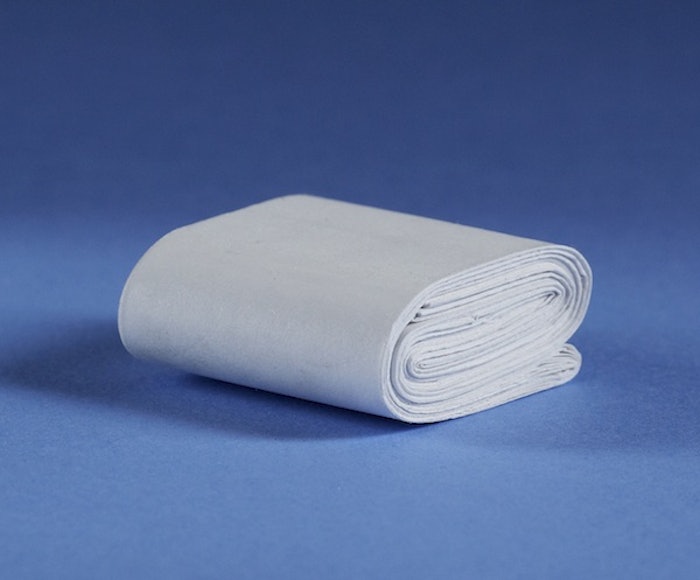 Platinum Press, a supplier of healthcare packaging products for the pharmaceutical, medical device, and animal care sectors that specializes in labels, folding cartons, blister packaging, and printed literature – will showcase its new 266-Fold Outsert at INTERPHEX NYC, Booth #3742, March 18-20, 2014 at the Jacobs K. Javits Center. 
The outsert allows for an expanded number of panels, which, in turn, yields a significant increase in copy space for necessary product information and instructions. As a result, the need for a "twinsert," or piggybacked outsert, often is eliminated. 
Platinum Press' 266-fold outsert is made possible through the company's state-of-the-art Vijuk MV-11 Knife System, which folds printed sheets as large as 21 in. X 40 in. into outserts as small as 1 1/8 in. X 1 1/8 in. (1.125 in. x 1.125 in.) with as many as 266 panels. The result is a more compact printed component that increases production speeds and turnaround time while decreasing manufacturing costs.
The 266-panel outserts are, on average, 20% thinner than traditional outserts, leading to a sleeker product appearance and customer savings on production, storage, and shipping costs. These thinner outserts are easier to handle both manually and mechanically. The 266-Fold Outserts easily fit into existing packaging solutions.
At INTERPHEX NYC, Platinum Press also will showcase a combined carton and insert whereby the insert is consolidated into the carton itself. A window on each carton makes inserts visible for quality assurance inspection. Since fewer overall packaging components are needed, the carton/insert combo significantly reduces manufacturing costs by increasing line speeds and diminishing machine downtime.
Companies in this article