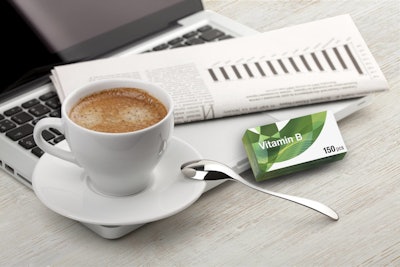 Stora Enso serves the pharmaceutical industry and pharmaceutical packaging manufacturers by providing a selection of paper and packaging materials. The company is committed to development of intelligent pharmaceutical packaging in cooperation with Encubator, the venture creation unit of Chalmers University of Technology in Gothenburg, Sweden.

Stora Enso's carton board brands Tambrite and Performa Bright are used by pharmaceutical companies for packaging prescription and over-the-counter medicines. Tambrite offers consistency, performance, and value, providing stiffness and bulk, a good visual appearance, and it runs well in printing and converting processes, including digital printing.

Performa Bright is an option for products that require a smooth and bright reverse side. Due to the use of chemi-thermomechanical pulp (CTMP) in its middle layer, the board offers high bulk and stiffness without compromising print quality and purity. All Stora Enso's pharmaceutical packaging boards are suitable for braille embossing, laser and ink-jet coding, and many other finishing effects.

Berga Lite for lightweight offset papers offers high quality, low weight, and printing and folding properties for use as patient information leaflets in pharmaceutical packaging. The paper has high whiteness, opacity, and optical character recognition (OCR), which improve the legibility of smaller text.

In December 2012, Stora Enso and Chalmers' Encubator signed a co-operation agreement under which Stora Enso will act as a partner to Encubator, the venture creation unit at Chalmers University of Technolog. The focus of the collaboration is an innovation project developing intelligent pharmaceutical packaging. The idea comes from Stora Enso, and Encubator will run the business development together with Chalmers School of Entrepreneurship.

The innovation project will develop intelligent pharmaceutical packaging to address the problem of poor adherence to prescription instructions by patients. The package simplifies communication between patient and doctor by registering when pills are removed from the package. If the medication is missed, a reminder is sent wirelessly to, for example, a mobile phone. Information may also be shared with family members to increase support.

.

Companies in this article