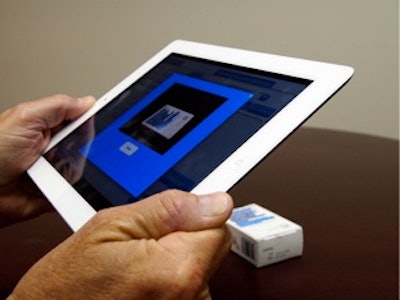 COVECTRA® announced the launch of its new patent-pending technology, ControlTrack™ to provide for track and trace from the point of sale/dispensing for opioid products and other controlled substances, as well as high value/risk biotech and life science products.
Developed as a solution to address the growing epidemic of prescription drug abuse, ControlTrack provides transparency and control into the process of prescribing, dispensing, monitoring, and reporting the diversion and misuse of opioids and other controlled substances.
Integrates track and trace into physician, pharmacy, and payer processes in the least disruptive way by inputting a unique serialized serial number on each unit dose or primary package.

Provides an efficient and reliable system for physicians to conduct dose reconciliations and improve the treatment and outcomes for patients using Covectra's AuthentiTrack serialization database. This technology also provides real-time data to physicians, payers, pharmacies, and law enforcement for medications usage to the unit dose. ControlTrack also provides a virtual chain of custody that enables law enforcement to track diverted unit dose to patient, pharmacy and prescriber.

System does not rely on e-pedigree—it only requires serialization at the point of packaging, which enables 2D bar-code scanning at the point of sale/dispensing, and creates valuable data that can be accessed by other stakeholders.

Covectra is now preparing to conduct its first pilot of ControlTrack with an opioid manufacturer and a major pharmacy chain in the summer of 2013. Also participating in the ControlTrack pilot will be a group of prescribing physicians concerned with the rapid increase in opioid diversion and abuse, as well as a private payer, several State Medicaid agencies, and law enforcement officials. This pilot will demonstrate how serialized unit doses can be tracked into the hands of a legitimate patient, and also how misuse and diversion can be monitored, detected, and reported.
Companies in this article