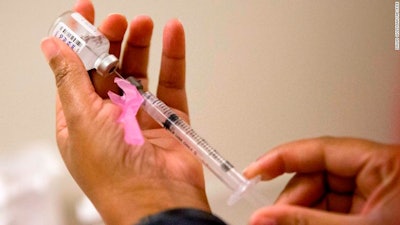 Unless you've been living under a rock, you've heard of the unusual anti-vaccine movement. Those who subscribe to the belief that vaccines are harmful to children depend on social media to spread fear. A recent CNN article reported that the American Medical Association has reached out to the CEOs of tech companies asking them to stop the spread of misinformation on their platforms.
The information came via a letter written by Dr. James Madara, executive vice president of AMA, and was addressed to the heads of Amazon, Facebook, Google, Pinterest, Twitter, and YouTube. The companies responded:
-Google released a statement saying information discouraging parents from vaccination is "concerning" and that they are curbing misinformation in their products.
-Facebook is working to reduce distribution of vaccination misinformation on their platforms by reducing the rankings of anti-vax groups and rejecting ads.
-Amazon is reviewing the letter, but hadn't made a move at the time of the article.
-Pinterest blocked all vaccine searches from its platform.