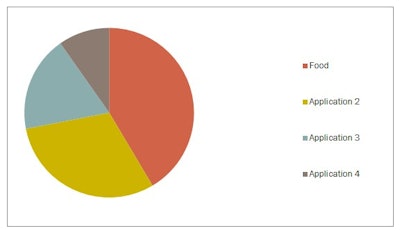 In an aseptic process, medicinal product, container and closure are sterilized separately using aseptic equipment under validated and controlled processes within cGMP-approved facilities to prevent errors and potential contamination.
Perhaps it should be no surprise that as pharmaceutical, biologic and combination product therapies continue to advance, aseptic processing and packaging is on the rise. That's evident in a new report from Converged Markets.
The market intelligence and advisory services firm says aseptic technology "ensures the longevity of the drug inside the package, thus reducing the risk of the patient being harmed by a drug that has gone bad. Vials and ampules contain drugs that are first filled in a syringe and then administered to the patient, making the need for high-level aseptic packaging in these packages even higher as they come into contact with pathogens more often than prefilled syringes."
The report forecasts a rapid 9.7% Compound Annual Growth Rate in prefilled syringes through 2025, explaining that aseptic technology in the pharmaceutical sector has helped improve safety standards and logistical support. "The sector is expected to contribute to the growth of aseptic packaging in the developing regions where the presence of pharmaceutical companies is also expected to grow," says the report.
The report covers multiple industries and is global in scope. Overall, it estimates the global aseptic packaging market value reached $40 billion in 2017, predicting 8% CAGR between 2018 to 2025.