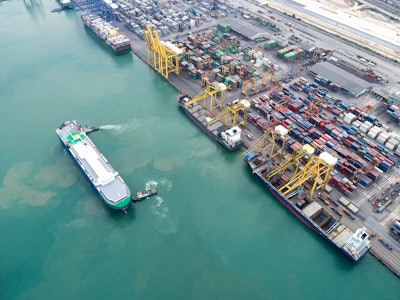 Although pharmaceutical product evolution offers patients and the healthcare community advanced treatment options, it also adds complexity for logistics and supply chain functions.
That is evident in Pharmaceutical Logistics Market in North America 2018-2022, a new Research And Markets report.
A report analyst says, "The latest trend gaining momentum in the market is [an] increasing number of consolidations. The pharma logistics market is highly fragmented and several large pharmaceutical logistics companies are entering into consolidation to extend their geographical presence and proprietary knowledge. Large firms acquire new technologies and expertise, while providing the smaller vendors with adequate financial and infrastructural support."According to the report, one of the major drivers for this market is increasing adoption of sea-based pharmaceutical logistics. Behind this move are rising air freight rates and cold chain security in air freight, causing pharmaceutical companies to adopt alternative transportation routes such as land and ocean.
Research And Markets says the pharmaceutical logistics market in North America "is significantly fragmented due to the presence of several international and regional pharmaceutical logistics companies. The companies are competing intensely to offer secured supply chain functions and cloud-based supply chain solutions. The continuous evolution of pharmaceutical products is encouraging the manufacturers to focus on enhancing their product portfolio."
It segments the North American pharmaceutical logistics market into cold chain and non-cold chain segments, noting that the non-cold chain is more widely used and is expected to have a higher market share during the forecast period of 2018-2022. In all, the analysts forecast the pharmaceutical logistics market in North America to grow at a CAGR of 4.51% during this time period. The report is divided into U.S., Canada and Mexico geographically, prepared based on in-depth market analysis with inputs from industry experts.