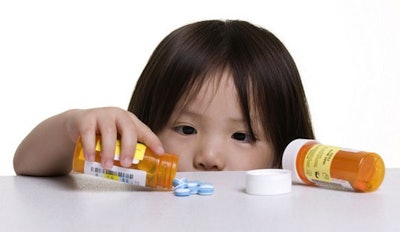 1. Child Resistant is Not Child Proof
According to the ISO8404 standard, child resistance should be considered the last line of defense, no the first. Regardless of the level of child resistance, medicines should always be kept out of sigh and reach of children.
2. Senior-Friendly Child Resistance
With regard to design, there's a fine line between letting seniors (50-70 years of age) in and keeping children (42-51 months old) out. As people age, their dexterity diminishes and the key principles of achieving child resistance are the same as those needed to enable the ageing population. As the average lifespan increases, the author questions whether 70 is still a relevant top age for the testing protocol.
3. Regulations and Testing
To gain approval, both container and closure must be tested. While many containers are produced with child resistant closures, doesn't mean that because one pack combination passes another will also pass. The official test criterion requires 200 able-bodied children between 42 and 51 months. The adult test consists of a panel of 100 people between 50 and 70 years of age.
4. Compliance – How Do I Know?
You should never assume that just because a cap appears to have a push-and-turn mechanism it must be child resistant. You should be able to ask your supplier for a technical file and certificate of child resistance for the pack in question. Products sold within the UK and EH will have the BSEN ISO8317 certificate, and US products will need the 16CFR1700.20 certificate to comply.
Companies in this article