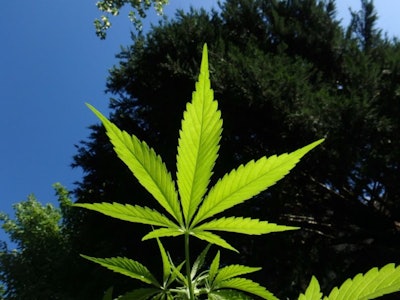 Legal marijuana sales in the US and Canada are projected to exceed $20.2 billion by 2021 with an annual growth rate of 25%. This accounts for bigger and faster growth than the dot-com boom of the 90s. A recent article from The Next Web noted five ways the marijuana industry is implementing automation to scale.
1. Planting
Headset.io is a leader in marijuana industry intelligence, providing actionable data published in real time that helps growers and dispensaries make data-driven decisions.
2. Cultivation
Edyn has created wi-fi connected sensors that stream real time temperature, light, humidity, and soil acidity. This data is used to optimize, regulate, and automate the entire harvest cycle.
3. Security
Hardcar Security helps producers keep their valuable plants safe with the aid of robots. The robots aren't intended to replace human security teams, but rather offer early detection of intruders so humans can respond. The robots are not armed, but may add a pepper spray function in the future.
4. Trimming
Bloom Automation has created a different type of robot, one that uses cameras to identify smokeable buds from unwanted leaves. Apparently the prototype robot can trim a marijuana branch faster and more accurately than a human in as little as 4 minutes.
5. Packaging
Meridian Merchandising has developed automated machines that can package marijuana with "scientific accuracy" much quicker than human teams. To comply with government regulations, companies are using Internet of Things connected RFID to digitally tag and track marijuana flowers in an effort to combat illegal sales. This allows dispensaries to access an official government digital database to check the exact chemical compounds of each plant.