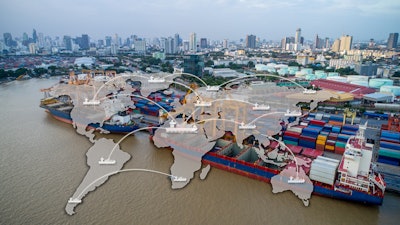 Consolidation represents the latest trend gaining momentum in the pharmaceutical logistics market.
According to Research And Markets' new report, "Global Pharmaceutical Logistics Market 2017-2021,"The market is highly fragmented with a large number of players. The fragmentation causes difficulties for big players to enter into some countries across the world. To break the entry barrier, the big players are accepting consolidation as a tool to enter into the market. More than an entry, consolidation helps the players to adopt modern technologies from the regional or small players and make them expand their market presence. Consolidation also supports the small vendors to attain profitability in the competitive market."
The report says, "One of the major drivers for this market is growing pharmaceutical sales. The global pharmaceutical market witnessed a remarkable growth rate of around 9.5% between 2005 and 2015. This growth is expected to continue for next few years."
In 2016, the U.S. accounted for about 45% of the global pharmaceutical market growth, with Japan and China noted as other major growth contributors. Research And Markets says increasing healthcare reforms in developed and developing countries are also triggering the growth of the global pharmaceutical market. Looking ahead, the market research store forecasts the global pharmaceutical logistics market to ascend at a CAGR of 5.02% between now and 2021.
Global Bio Pharma Logistics Market
Research And Markets also looks for the global bio pharma logistics market to grow at a CAGR of 3.91 % through 2019. In its Global Bio Pharma Logistics Market 2015-2019 report, the organization explains, "Logistics deals with the procurement, planning, and implementation of activities in the forward and reverse logistics chain of an organization. The biopharmaceutical industry uses logistics for the complete management of the way resources are acquired, stored, and moved to different end users. The use of logistics helps the pharmaceutical industry have a continual supply of drugs, equipment, and devices from suppliers and distributors in different locations. Sometimes, a company might choose to outsource its logistics operations, if it is cost-effective to do so."