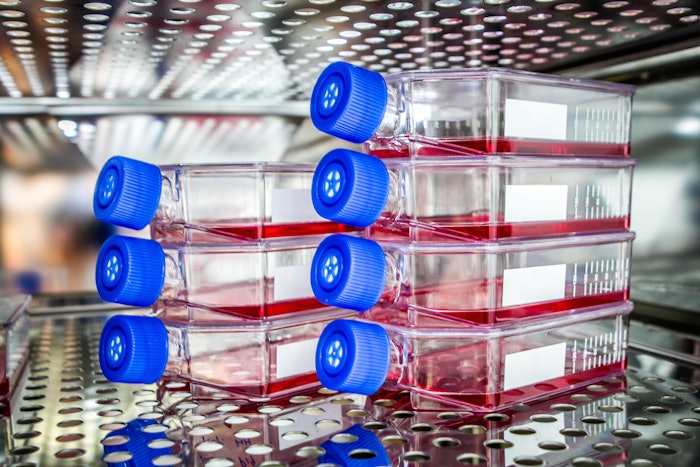 Biologics are remarkably complex, with biologic therapies requiring flexibility in clinical development, manufacturing and also regulation. Despite that, they offer promising treatment options for many illnesses.
This was the message of the Keynote presentation during Day 1 of the PDA/FDA Joint Regulatory Conference in Washington DC. Dr. Peter Marks, Director, CBER, FDA shared his thoughts on regulated biologics and the challenges these products present.
Genetically modified cellular therapies are developed to redirect the way a cell works in the body. While a small-molecule drug can be as small as a subunit of a protein, a biologic could be composed of 1,100 subunits. A stem cell biologic can be composed of about 3.6 x 106 proteins.
These therapies include cells harvested from the patient. The cells must be sorted, introduced to the culture, expanded in the culture, and then infused back into the patient. In addition, a dose formulation must be created. Because potency testing is hard with individualized treatments, these therapies need to be reintroduced into the patient quickly to ensure optimized efficacy. And it's essential that these customized therapies reach the correct patient. For this reason, the traceability of the product and the labeling accuracy are essential.
Regulatory challenges arise because there are gaps in our scientific understanding. These therapies are often used to treat life-threatening diseases during critical times; organizations developing these therapies have to ensure control of the manufacturing process without being excessive and weighing down the process.
Many of the genetically modified cellular therapies are developed with relatively small safety and efficacy datasets from clinical trials. They won't have a clinical trial with thousands of patients. Because of that, many are eligible for orphan designation, which allows for fast-tracking to market. There are currently 7,000 orphan diseases and 95% of these don't have an FDA-approved treatment product.
Section 351 of the Public Health Safety Act states a commitment to the expedition of development for novel therapeutics that could bring benefit to patients. Sponsors are encouraged to contact the Office of Cellular, Tissue and Gene Therapies at CBER/FDA regarding novel approaches in the areas of cell and gene therapy to receive the designation.
So far, the agency has received 75 requests and has granted 20 breakthrough designations, allowing these products to be expedited. The approvals have been mainly vaccines or immunotherapies. These requests are fewer than requests for pharmaceutical breakthrough products, because it's easier to submit data for pharmaceuticals.