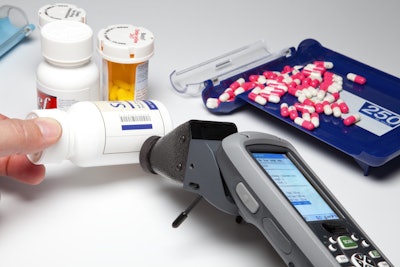 Kodak and Acsis will share insights with pharmaceutical brands on packaging strategies to protect their products from diversion and counterfeiting at this week's fourth-annual Anti-Counterfeiting Summit for Pharmaceuticals and Medical Devices in Philadelphia.
The Anti-Counterfeiting Summit will feature Kodak and Acsis on the topic of "Leveraging Serialization/e-Pedigree Mandates to Achieve Brand Protection and Operational Efficiency" on May 24 at 9:45 a.m. The session will outline the immediate and long-term benefits of an enterprise serialization solution and create a roadmap to help decision makers plan and implement a brand protection program.
"Impending legislation changes such as California's e-pedigree mandate and the European Union's Safe Medicines Directive are making companies reexamine their supply chains and serialization," says John DiPalo, COO, Acsis. "The time is right for brands to consider options that will improve their distribution and sales channels, as well as provide protection from diversion and counterfeiting."
"Kodak and Acsis offer a powerful arsenal to help combat counterfeiting and diversion, which annually cost billions, burden the healthcare system, and put people seeking aid at tremendous risk," says Keith Cutri, director, Business Development, Kodak's Brand Protection Services and a former FBI special agent with more than 25 years of private industry experience.
Acsis provides enterprise serialization in the pharmaceutical, food and beverage, and Industrial markets. The company helps customers achieve regulatory compliance in addition to gaining real-time, end-to-end visibility and control over product serialization data as it moves through the supply chain.