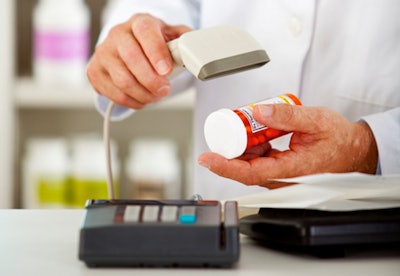 The ninth year of RxTrace ended on the Fourth of July, 2018. This year has been marked by a resurgence of activity by the FDA aimed at their obligations under the Drug Supply Chain Security Act (DSCSA). In the last 12 months we have seen the FDA:
There is no doubt that over the last 12 months, the FDA has been more active with regard to the DSCSA than any other period of time. Will it continue? In January, I thought FDA would want to keep the momentum in the industry moving by announcing another series of DSCSA meetings for 2018 (see "2018: The Year of FDA DSCSA Public Meetings"), but, no. That's not happening.
The FDA isn't the only organization that has been busy in the last 12 months. The HDA has also been very active, responding to FDA guidance documents and public meetings with smart comments that should help the FDA improve them (see "HDA Schools FDA On DSCSA," "HDA Questions FDA's Authority To Mandate A Centralized System For the EDDS," "HDA Urges FDA…Please Re-Read The DSCSA" and "HDA Urges FDA To Withdraw Draft Guidance 'In Its Entirety'"). Don't miss these comment submissions by the HDA. They are very educational. They will make you think.
HDA published a very important update of their barcode guidance to incorporate DSCSA compliance (see "HDA Guidelines For Bar Coding In The Pharmaceutical Supply Chain"). They also published an interesting report of a DSCSA readiness survey they conducted last year (see "HDA's 2017 Manufacturer Serialization Readiness Survey Results"). I'm looking forward to this year's survey results.
GS1 US has also been quietly busy working on DSCSA readiness in the last year. They published a report that exposed troubling problems with the few barcodes manufacturers have applied to their packages in an attempt to meet the DSCSA product identifier requirements (see "Wholesalers Find Troubling Results In DSCSA Barcode Assessment"). They are conducting a follow-up assessment right now and I look forward to the results later this summer or early fall. This will be our first (and probably last) clue about what will likely happen on November 27, 2018 when the DSCSA serialization requirement goes into effect.
But RxTrace isn't just paying attention to the US regulation. I also wrote about major issues and actions occurring elsewhere around the world (see "The FMD Product Code", "FMD, One Year Out" and "The Most Head-Scratching Section Of The FMD").
In the coming year I will continue to write about the DSCSA and FMD, and Russia and Brazil will start to heat up as new requirements get defined and the deadlines approach. Things are going to get interesting, and it will be spread throughout the world. Stay tuned!
Editor's note: This article is edited from "RxTrace: Year Nine," originally published July 2, 2018 on RxTrace.com. It is used here with permission by author Dirk Rodgers, Regulatory Strategist for Systech International and founder of RxTrace.