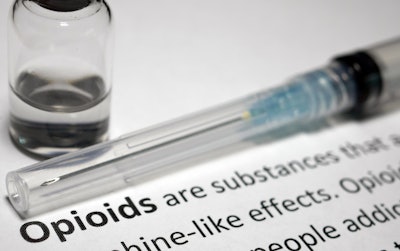 In a July 12 article in The Hill, John M. Gray, CEO of the Healthcare Distribution Alliance noted, "We recognize our industry's critical role in this effort. As logistics companies who take seriously their responsibility to be part of the solution, primary pharmaceutical distributors have invested heavily in information technology systems to help better flag suspicious prescribing patterns; employed teams of investigators to track and monitor pharmacies they suspect might be engaged in diversion (when medicines are diverted from their intended use); and continue to support efforts designed to improve coordination and communication with the Drug Enforcement Administration."
(Editor's note: The FDA issued a July 13 statement from Commissioner Scott Gottlieb on the National Academies of Sciences, Engineering, and Medicine's report on pain management and prescription opioid abuse.)
The HDA's press release with Gray's statement said, "At the root of the challenge we face, lies an important truth: the opioid epidemic has been driven predominantly by prescriptions written by doctors to treat their patients' pain, the clinical course of action they believed to be most appropriate. The latest report released just last week from the Centers for Disease Control and Prevention (CDC) demonstrates progress, but also confirms the high prevalence of these prescribing patterns across the country. However, that simple fact does not lend itself to simple solutions. The path forward is still complex and requires an honest assessment of the key drivers that led us here in the first place."
HDA, a U.S.-based trade association representing primary pharmaceutical distributors, will convene the Fourth Annual International Pharmaceutical Distribution Conference (IPDC) at the Grand Hotel Kempinski Geneva in Geneva, Switzerland, Oct. 16–17, 2017. This year's conference will be held in partnership with pharmalog.ch, swiss pharma logistics association; the European Healthcare Distribution Association (GIRP); and the International Federation of Pharmaceutical Wholesalers (IFPW). The IPDC was previously held in Beijing, Brussels and, most recently, London.
The conference will address the following issues:
• The evolution of collaborative supply chain trading partnerships
• Pharmaceutical product traceability/medicines verification efforts from a global perspective
• Value-based outcomes and reimbursement
• The political and policy landscape shaping distribution in Europe and the U.S.
• The financial outlook for the global pharmaceutical market
• The development and role of biosimilars
Companies in this article