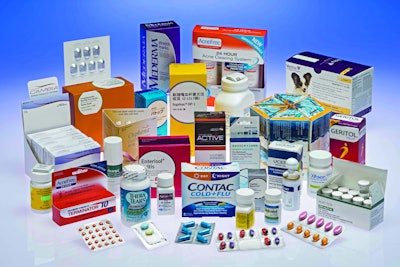 Let's face it, not all pharmaceutical drug launches are blockbusters. Even after carefully modeling the market to forecast potential sales, the underlying data used may prove to have some challenges.
Many sales forecasts are based on the idea that the market can be represented as a continuous variable, but this may not be the case for a generic product whose fate may be determined by a single decision on the part of a drug wholesale company.
In the case of a branded product, was a patient-based or prescription-based model used? Were epidemiology and access to healthcare filters correctly applied? For therapeutic applications where drugs may not be reimbursed, did patients pick the non-pharmaceutical alternative or a shorter course of therapy due to high drug costs, thus forestalling sales?
The challenge is compounded by the long and expensive drug development cycle—potentially as long as a decade—and the threat of counterfeits and me-toos. Add in new therapeutic regimens from generics and biosimilars and the pressure builds at the end of the development cycle to get a drug to market as fast as possible.
If any variable wobbles and it is almost guaranteed that one will, headlines may result that read "Company X slashes Drug Y Forecast as Sales Disappoint."
A memorable example was GSK and its drug Agenerase, used to treat HIV, forecasted to reach $1.5 billion by 2002, but only generated $70 million by that time. A more recent example is Biogen's Multiple Sclerosis drug, Tecfidera, which caused the company to slash its forecast.
Citi Research reports that more than two-thirds of novel drug launches fail to meet first-year launch estimates. From the under-achieving sales of Viagra to the opposite example, mega blockbusters like Lipitor, we can conclude that pharmaceutical forecasts can be fragile.
What happens when you're not batting 1000?
It may be that a pharmaceutical company's best strategy is not necessarily to hope for a successful batting average, but rather to learn how to respond more flexibly and ably to the market no matter which way the pitch rolls. After all, even if product sales fail to meet forecast, they may still be perfectly viable as long as their owner can manage their costs.

One strategy used by pharmaceutical companies is to build in cost savings on the packaging end. Repatriating the part of the supply chain that is not a core focus may ultimately add value to a supply chain. Most pharmaceutical companies consider their core focuses to be in research and development, drug formulation, and marketing. The minutiae world of drug packaging, which now includes the complexities of serialization, may not be the wisest investment of time or resources.
Most companies outsource projects in order to reduce costs and to gain outside expertise. A survey by The Conference Board indicated the following "Top-10″ outsourcing objectives:
• Reduce costs (40%)
• Access to expertise (38%)
• Improve internal service (37%)
• Focus on core business (34%)
• Maximize resources (27%)
• Internal flexibility (25%)
• Improve external service (24%)
• Changing customer needs (20%)
• World-class standards (15%)
• Continuous improvement (15%)
Rather than investing in packaging equipment, tooling, project setup costs, specialized labor, packaging components, serialization technology and more, pharmaceutical companies increasingly find themselves practicing cost avoidance.
Using a packaging supplier's infrastructure helps avoid capital outlays and it is much easier to manage fluctuations in demand at the critical pharmaceutical lifecycle points. In addition, due to serving more diverse markets, the greater packaging complexity (54% more SKU's from 2006 to 2011 according to one McKinsey study) is better managed by companies who have experience with brite stock labeling and Rest-of-World (RoW) packaging.
Without the heavy in-house investment, these pharmaceutical companies are able to change a fixed cost into a variable cost—paying based on the number of units actually being sold rather than the number of units forecasted.
Picking up the pitch
Contract Packaging Organizations (CPO's) have variable floorspace, equipment, processes, and a trained workforce that can handle multiple packaging requirements in addition to process flow design plans that adapt to incoming projects. Their flexible and multi-faceted equipment can deliver short or long runs.
GDUFA (Generic Drug User Fee Amendments) compliance, cGMP manufacturing expertise, serialization readiness—all these are pluses. By gaining access to these specialized services, most pharmaceutical companies see gains in newer, better methods of packaging as well as improving their manufacturing quality and efficiency. Evaluating a company's compliance record, industry experience and technological expertise are starting points for establishing a new relationship, but there are more points to consider.
Successful technology transfers and ongoing cooperation are not to be taken for granted. How quickly a company communicates bad news is one measure of a healthy communication plan. The tighter the project management team values, the more productive the team. The most successful relationships are those built on culture, service, knowledge, cost, and quality.
Knowing that contract packaging companies are designed for flexibility isn't enough to justify an outsourcing decision. Alignment by right-fitting to the correct capacity and technical services is a start, but more importantly, meshing project management team's focus and values may yield many more cost advantages and add significant value to the entire project outcome.
Treating that contract packager as a vital vendor partner provides pharmaceutical companies with an end-to-end operating model. Whether it is a product launch with many unknown variables or a dedicated forecast based on a complete sales history, contract packagers working as a supply partners can still identify major opportunities for supply chain optimization.
—Author Scott Garverick is VP of Business Development, Pharma Packaging Solutions. He has been active in pharmaceutical packaging for more than 20 years and is a member of numerous pharmaceutical professional associations as well as civic and social organizations.
Companies in this article