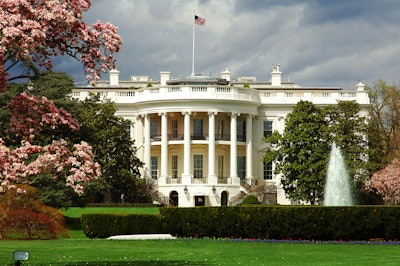 President Barack Obama signed into law H.R. 3204, the Drug Quality and Security Act, which had passed both the U.S. House and U.S. Senate. The bill addresses drug compounding and drug supply chain security.
In reporting on the President's signing of three bills that day, whitehouse.gov posted a statement from The White House Office of the Press Secretary, which included the following:
"H.R. 3204, the 'Drug Quality and Security Act,' which clarifies the authority of the Food and Drug Administration to regulate specialty compounded (altered) drugs; creates a new voluntary program for FDA to regulate entities engaged in batch compounding that elect to register with the Agency; and establishes authority for FDA to develop a national track-and-trace system to secure the pharmaceutical supply chain and minimize opportunities for contamination, adulteration, diversion, or counterfeiting."
A Reuters report, "Drug compounding, tracking bill signed into U.S. law," said, "The Drug Quality and Security Act clarifies the authority of the Food and Drug Administration over compounded medications and creates a new class of compounding manufacturer known as an 'outsourcing' facility, which will be able to sell to hospitals in bulk.
"The law was prompted by quality control problems that led to a deadly outbreak of fungal meningitis in 2012 traced to a tainted pharmaceutical mixed by a Massachusetts compounding pharmacy. The product has been linked with more than 50 deaths.
"The law also creates a national set of standards to track pharmaceuticals through the distribution chain to help thwart the introduction of fake medications into the drug supply.
"In the United States, dozens of states have some type of regulation designed to track a drug's pedigree, but the rules are inconsistent. This law is designed to apply a uniform standard nationwide."
Healthcare Packaging Contributing Editor and RxTrace author Dirk Rodgers noted that the President's signature on H.R. 3204 "[brings] to a successful conclusion efforts by the industry and consumer groups to create a national pharmaceutical serialization and track-and-trace regulation that eliminates the patchwork of state laws in addition to new regulations for compounding pharmacies."
Rodgers notes in a Dec. 2 blog that the act "[prempts] all existing and future state pharmaceutical serialization and pedigree laws like those that previously existed in California and Florida."
Looking more closely at the compounding portion of the bill was AP's story, "Obama signs bill for more scrutiny for drug mixers," which included the following details:
"Compounding pharmacies that custom-mix medications in bulk are expected to come under more federal oversight under a bill signed into law by President Barack Obama.
"Jurisdiction over such large-volume compounding pharmacies [as the New England Compounding Center, Framingham, MA] has long been murky. Pharmacies are typically regulated through state boards, but the Food and Drug Administration regulates manufacturers of medicines.
"The law attempts to sort out the legal gray area that allowed the Massachusetts pharmacy and similar operations to skirt both state and federal regulations.
"Under the new law, large-volume compounding pharmacies can register with the FDA and submit to federal inspections and quality standards much like drug manufacturers. Smaller businesses that choose to remain traditional pharmacies—generally filling a small number of prescriptions each week—will continue to be regulated by state boards of pharmacy.
"Under the new system, the FDA will be able to track what the registered pharmacies are making, receive reports about problems with any of the compounded drugs, and have the authority to conduct safety inspections.
"Critics of the law question how the FDA will be able to identify rogue pharmacies if they are not required to register with the federal government. But proponents say the voluntary approach can succeed if doctors and hospitals choose only to do business with FDA-registered pharmacies.
"Despite questions about the approach, the law enjoys broad support from medical professionals, in part because it contains separate requirements designed to track all prescription drugs throughout the U.S. supply chain.
"The so-called track and trace system, long sought by doctors and patient groups, is designed to help authorities catch counterfeit or stolen drugs that increasingly have been making their way into the U.S.
"Drugmakers will be required to add serial numbers to all drug packages within four years. After 10 years the industry must upgrade to electronic codes that can be used to track medicines from the factory to the pharmacy."