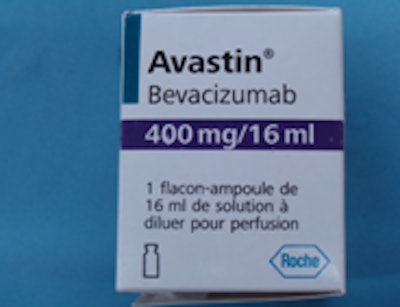 Counterfeit drugs continue to plague the global supply chain. A Feb. 6 report in R&D online notes, "The Food and Drug Administration is warning U.S. doctors about another counterfeit version of the cancer drug Avastin, the third case involving the best-selling Roche drug in the past year.
"Incidents of counterfeiting reported by drugmakers have increased steadily over the past decade, though only about 5 percent of cases are typically reported in the U.S. The rise in counterfeiting comes as pharmaceutical supply chains increasingly stretch across continents. More than 80 percent of the active ingredients used in U.S. pharmaceuticals are now manufactured overseas, according to a recent congressional report," says the R&D article.
In his Feb. 6 "RxTrace" column, Healthcare Packaging contributing editor Dirk Rodgers also addressed the issue, saying: Once again, the drug is labeled as Altuzan, a version of bevacizumab, which contains the same active ingredient as Avastin. It is illegal to import drugs that are not approved by the FDA for sale and use in the U.S., and so even if the drug had not turned out to be a counterfeit version, this would have still been a crime. It makes me wonder if the reason this case came to light was because the drug name on the package was clearly not approved here. What if the counterfeit drug had been labeled as plain old approved Avastin with a valid NDC? Would it have been detected so easily?"
One veteran packaging observer predicts that the growing problem of counterfeit meds could lead to some form of government-mandated anti-counterfeiting drug ID that MDs/pharmacists would be required to read.
Numerous anti-counterfeiting approaches and products are available or in development. One interesting approaches is noted in a Feb. 1 "Leveraging Big Data" column by Packaging World columnist/Packaging Sherpa Ben Miyares. He explains, "Big Data is all about analyzing data sets so large and complex that they become difficult to process using on-hand database management tools or traditional data processing applications, according to the wonks who think about these things. Put another way, Big Data is a way of wrapping your head around an overwhelming amount of statistical information and drawing some useful insight from the process. Big Data may be a way to answer with a degree of precision some big questions about packaging."
One of these has to do with anti-counterfeiting efforts. Miyares says, "How effective is anti-counterfeiting packaging? Although many anti-counterfeiting packaging technologies have been introduced in the last 10 years, drug counterfeiting incidents have risen sharply in the period. Data is needed to track counterfeiting incidents before and after adopting anti-counterfeiting packaging before any assessment of the effectiveness of anti-counterfeiting packaging in general, or specific technologies in particular, can be made. Seems like a Big Data inquiry well worth taking."
Editor's note: Photo from the U.S. FDA article last updated July 10, 2012.