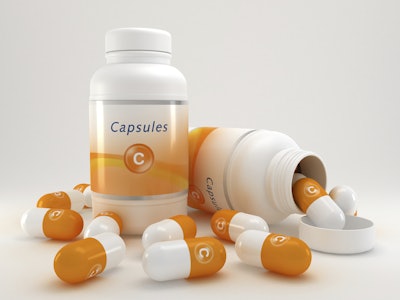 The U.S. Food and Drug Administration, in partnership with other government agencies, announced the results of a yearlong sweep of dietary supplements to identify potentially unsafe or tainted supplements. The sweep resulted in civil injunctions and criminal actions against 117 various manufacturers and/or distributors of dietary supplements and tainted products falsely marketed as dietary supplements.
Among these is a criminal case charging USPlabs LLC and several of its corporate officers. USPlabs was known for its widely popular workout and weight loss supplements, which it sold under names such as Jack3d and OxyElite Pro. Led by the U.S. Department of Justice, the sweep included the FDA, the Internal Revenue Service's Criminal Investigation Division, the Federal Trade Commission, the U.S. Postal Inspection Service, the Department of Defense and the U.S. Anti-Doping Agency.
An 11-count indictment was unsealed against USPlabs, a Dallas company that formerly manufactured highly popular workout and weight loss supplements.The indictment charges USPlabs, S.K. Laboratories Inc. and their operators with a variety of charges related to the sale of those products. The defendants were arrested/surrendered to the U.S. Marshal's Service. Along with the arrests, FDA and IRS special agents seized assets in dozens of investment accounts, real estate in Texas, and a number of luxury and sports cars.
The indictment alleges that USPlabs engaged in a conspiracy to import ingredients from China using false certificates of analysis and false labeling and then lied about the source and nature of those ingredients after it put them in its products. According to the indictment, USPlabs told some of its retailers and wholesalers that it used natural plant extracts in products called Jack3d and OxyElite Pro, when in fact it was using a synthetic stimulant manufactured in a Chinese chemical factory.
The indictment also alleges that the defendants sold some of their products without determining whether they would be safe to use. To the contrary, as the indictment notes, the defendants knew of studies that linked the products to liver toxicity.
The indictment also alleges that USPlabs and its principals told the FDA in October 2013 that it would stop distribution of OxyElite Pro, once the product had been implicated in an outbreak of liver injuries. The indictment alleges that, despite this promise, USPLabs engaged in a surreptitious, all-hands-on-deck effort to sell as much OxyElite Pro as it could as quickly as possible. It was sold at dietary supplement stores across the nation.
"This joint agency effort is a testament to our commitment to protecting consumers from potentially unsafe dietary supplements and products falsely marketed as dietary supplements," saya Howard Sklamberg, FDA's Deputy Commissioner for Global Regulatory Operations and Policy. "The criminal charges against USPlabs should serve as notice to industry that if products are a threat to public health, the FDA will exercise its full authority under the law to protect Americans and bring justice."
In November 2013, the FDA warned consumers not to use certain USPlabs products that were found to contain a new dietary ingredient that had not been shown to be safe for use by consumers. The ingredient, aegeline, is a synthetic version of an alkaloid (a chemical compound) that exists, in natural form, in a tree that grows in parts of Asia. In addition, the products had adverse events linked to acute liver failure or non-viral hepatitis so severe that several patients needed liver transplants, and one resulted in death.
"The Justice Department and its federal partners have joined forces to bringing to justice companies and individuals who profit from products that threaten consumer health," says Principal Deputy Assistant Attorney General Benjamin C. Mizer. "The USPlabs case and others brought as part of this sweep illustrate alarming practices the Department found—practices that must be brought to the public's attention so consumers know the serious health risks of untested products."
Also as part of the sweep, the DOJ announced it filed a complaint in federal court in the District of New Jersey, on behalf of the FDA, against Bethel Nutritional Consulting Inc. of New York and New Jersey and the company's president and vice-president. According to the complaint, Bethel and its officers distributed adulterated and misbranded dietary supplements and unapproved new drugs throughout the U.S. The defendants have agreed to be bound by a consent decree of permanent injunction that orders them to cease operations until the FDA determines that they are in compliance with laws applicable to dietary supplement manufacturing, labeling, and distribution.
FDA inspections of Bethel's operations have revealed deviations from current good manufacturing practice regulations, resulting in adulterated dietary supplements, and deviations from labeling requirements, causing the dietary supplements to be misbranded.
The FDA has also determined that Bethel distributed unapproved new drugs, because the company made medical claims that certain dietary supplement products were intended to cure, mitigate, treat, or prevent diseases, or to affect the structure or function of the body.
Also, certain tainted products falsely marketed as dietary supplements by Bethel contained potentially harmful active pharmaceutical ingredients, including sibutramine and lorcaserin. Sibutramine was an active pharmaceutical ingredient in Meridia, a drug approved by the FDA in 1997 for prescription treatment of obesity. Meridia was removed from the market in 2010 because of risks of serious adverse cardiovascular events, including heart attack and stroke.
Lorcaserin is the active pharmaceutical ingredient in Belviq, a drug approved by the FDA in 2012 for chronic weight management in some overweight or obese adults. Lorcaserin may cause serious side effects, including serotonin syndrome, particularly when taken with certain medicines that increase serotonin levels or activate serotonin receptors. These include, but are not limited to, drugs commonly used to treat depression and migraine. Lorcaserin may also cause disturbances in attention or memory.
The FDA continues to warn consumers about the risks associated with some over-the-counter products, falsely marketed as dietary supplements, which contain hidden active ingredients that could be harmful. In the last year, the agency has warned of more than 100 products found to contain hidden active ingredients. These products are most frequently marketed for sexual enhancement, weight loss, and body building.
Within the last year, the FDA also sent warning letters to manufacturers selling dietary supplements that contain BMPEA and DMBA, two ingredients that do not meet the statutory definition of a dietary ingredient as well as to several companies selling pure powdered caffeine products that the agency determined to be dangerous and present a significant or unreasonable risk of illness or injury to consumers.
Companies in this article