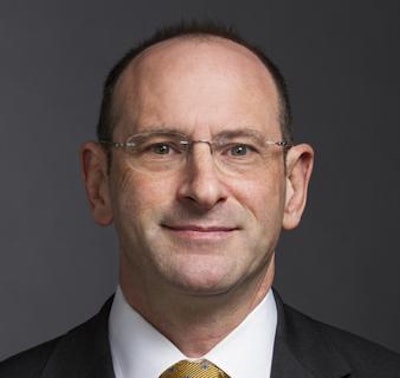 It was a 1-2 punch.
On the same day that the U.S. Food and Drug Administration announced that it was issuing 12 Warning Letters against companies selling products that FDA says make false claims to help with Alzheimer's disease, the agency also announced a broader program to "modernize and reform" its regulatory oversight of dietary supplements.
Yes, regulatory oversight of dietary supplements. There's a common misconception afoot that dietary supplements are "not regulated." You hear it on TV and read it in the paper with some regularity, and many consumers think it's so. In reality, though, of course they are regulated. Makers are required to assure the products are safe, to manufacture them according to strict current Good Manufacturing Practices, and their label claims of effects on the body have to be substantiated and meet strict limitations.
Just because dietary supplements aren't approved in advance doesn't mean FDA isn't watching over them. Clearly, though, for this regulatory regime to work correctly, FDA has to stay alert and active.
It's also true that while plenty of supplements are proven to have beneficial effects of various kinds on the structure or function of the body, and even, in limited situations, on diseases, there are still supplements out there making outlandishly false claims of effect against serious diseases, claims that make the products unlawful drugs under the law. Some of those are the targets of FDA actions like the recent Warning Letters.
Old-timers like me remember that back before 1994, when Congress ushered in the modern era of dietary supplement regulation, those products were an odd hybrid, kind of like foods because they were made of food substances like herbs and plants and minerals, but kind of like drugs because their packagers usually wanted to tout their health benefits in a way the law said usually made them into drugs. (And they'd be unlawful, unapproved new drugs to boot.) Along comes the Dietary Supplement Health and Education Act in '94, which declared supplements to be foods—therefore, just like other foods, not required (in most cases) to get pre-approval from FDA—and explicitly made clear that the products had permission to make claims for their effects on the structure or function of the body.
They had permission, that is, if the packager had substantiation for the claims, but because those claims weren't pre-approved, the burden was on FDA to find and act against violators. A provision requiring packagers to notify FDA when they were making such claims gives the agency a heads-up, but still, it was a much looser regime than a pre-approval process.
So now, 25 years after the change in the law, FDA is looking for ways to improve its oversight of dietary supplements. FDA's polishing of its policing of supplements includes, says commissioner Scott Gottlieb, "communicating to the public as soon as possible when there is a concern about a dietary supplement on the market, ensuring that our regulatory framework is flexible enough to adequately evaluate product safety while also promoting innovation, continuing to work closely with our industry partners, developing new enforcement strategies and continuing to engage in a public dialogue to get valuable feedback from dietary supplement stakeholders."
The agency says it recognizes that some supplements provide important, positive health effects for consumers, while others create new, potential dangers because they are adulterated or misbranded, for example by being "spiked with drug ingredients not declared on their labels," or featuring misleading claims.
One of FDA's goals is to see to it that consumers can trust the dietary supplements on the market, and its actions against the 12 companies is one step in that direction. It's also going to try to improve its review of New Dietary Ingredients, which are those supplements that do indeed undergo some premarket FDA review. They say they will collect public input on whether maybe Congress needs to change the law itself, to, for example, require a public list of all marketed dietary supplements, or provide market exclusivity for some products.
One can't help but notice what's not said. In his announcement of the new efforts, Gottlieb does not say the agency is planning to make new regulations to effectuate its goals. After all, the Trump administration has trumpeted its bias against regulations, regardless of the subject matter.
Nevertheless, you might have expected that a regulatory agency in an anti-regulatory administration wouldn't take strong enforcement actions against alleged violators in the regulated industry or give a hard think to how it can do its job better. And yet here's FDA issuing citations to alleged violators, talking about studying issues, and changing its priorities.
Hmm, is Dr. Gottlieb implementing a secret formula for being an active regulatory agency in an anti-regulatory world, by having the agency do everything it can short of making new regulations?
Eric Greenberg can be reached at [email protected]. Or visit his firm's website at www.ericfgreenbergpc.com.
INFORMATIONAL ONLY, NOT LEGAL ADVICE.
Companies in this article