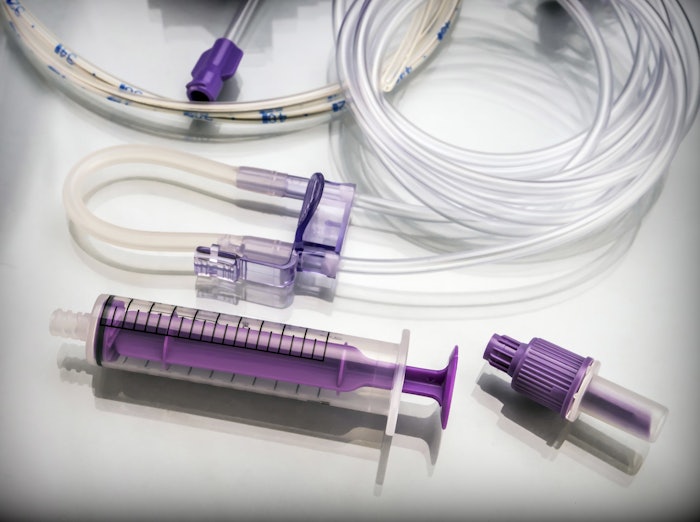 Foster Corp., provider of polymer solutions for medical device and pharmaceutical applications, introduces LazerMed™, a biocompatible laser marking technology that offers high-resolution, durable printing capability for plastic materials used in medical devices such as tubing, catheter shafts, labware, and medical equipment.
Laser marking is a contact-free process that provides for ultra-fast printing that is eco-friendly (no solvents), with no pre-treatment of substrates required. In addition, there are no consumables (inks) required, as the laser marking pigments are melt blended into the polymer at the compounding stage. This proprietary technology has no effect on the sterilization process and can be added to a polymer as a masterbatch. The result is a permanent solution that can be used for injection-molded, extruded, and blow-molded components.
The LazerMed technology is manufactured using state-of-the-art laser marking pigments. These pigments provide a versatile printing platform that can be used in the majority of plastic materials, including transparent and opaque materials, used in medical device applications. Laser marking pigments are weather-durable, available for high-temperature applications and have passed USP Class VI testing for biocompatibility.
Companies in this article