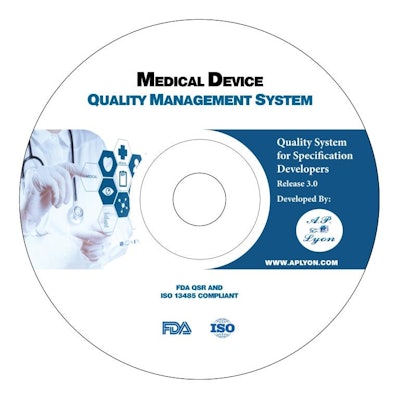 The ever-changing medical device regulatory environment places design and manufacturing companies in the position of allocating resources from active projects to focus on the strategic alignment of their organization and products with new global regulatory requirements.

The new European Medical Device Regulation MDR 2017/745 places a greater emphasis on clinical evaluation and clinical investigations as part of the conformity assessment process. Current CE (European Community)-marked products will not be "grandfathered" and will need to meet the requirements of the new regulation. Thus, many companies will face a challenge to give the required clinical safety and performance information for previous CE-marked devices.

The recent changes to ISO 13485:2016, together with the new MDR, means companies will also have the added challenge to update their quality management systems and train people on changes to conform with the new standards and regulations.

To help meet these industry needs, A.P. Lyon developed quality system management system products that meet the regulatory requirements and simplify implementation into a range of organizational structures.

A.P. Lyon focused on two specific areas of need: First, a system used by companies engaged in the design and manufacture of products, the ISO 13485 Quality System for Manufacturing. Second, the ISO 13485 Quality System for Medical Device Designers for companies that design products but either act as contract designers or they outsource manufacturing to outside sources.

These products also help start-up medical device companies rapidly install a quality management system early on. Doing so ensures their design and development effort meets the regulatory requirements up front so that they do not have any "surprises" later and find their design efforts need repeating.

Companies in this article